P2 Arc8de Project

Coley
Posts: 1,108
The P2 Arc8de project is a collaboration between Chip, Baggers, VonSzarvas and me, Coley!
This project started off life as an 8080 emulator that Chip and Baggers were working on to run the classic arcade game, Space Invaders.
It quickly grew arms and legs (that's what happens when Chip and Baggers work together) and before you knew it a whole system had been devised.
As I've not been on the forums for a while (real work got in the way) Chip asked me to do an update as to where the project currently stands.
The concept : P2 microcontroller emulating the intel 8080 processor in a single cog whilst simultaneously generating a display (composite video) and single channel of audio
What happened :
Well, once Chip and Baggers had the emulators (yes there is two) up and running (they both took a different approach) next was adding a display driver and then sound.
That took no time at all and then Chip set about optimising the emulator and at the same time interleaving in the audio and video driver so that everything ran in a single cog.
This means that we can run up to 8 instances of the Space Invaders game on a single P2.
Why would you want to do that? Well for one it's neat and it also shows off how capable the P2 really is and especially shows off the multiprocessing capabilities.
If you are running 8 instances of space invaders on the same chip then how are you possible going to play them all?
By making 8 separate arcade cabinets of course! (this is where I come in)
Of course that would be a great spectacle in itself but wait there's more....
Not only can you play Space Invaders, there are now 8 separate arcade games along with a multiplayer tank game and a multiplayer light cycles game written by Baggers in 8080 assembler.
Oh did I mention there is also a menu system and a lobby where you can see what others are playing on your own screen.
Awesome, right!
Status:
Emulator Code - Done
PCBs - Done
Cabinet - Almost done (That's my bit...)
I'll attach some more information relating to the PCB and the games but first I can share with you some of the work I've been doing on the cabinet.
The concept prototype in foam board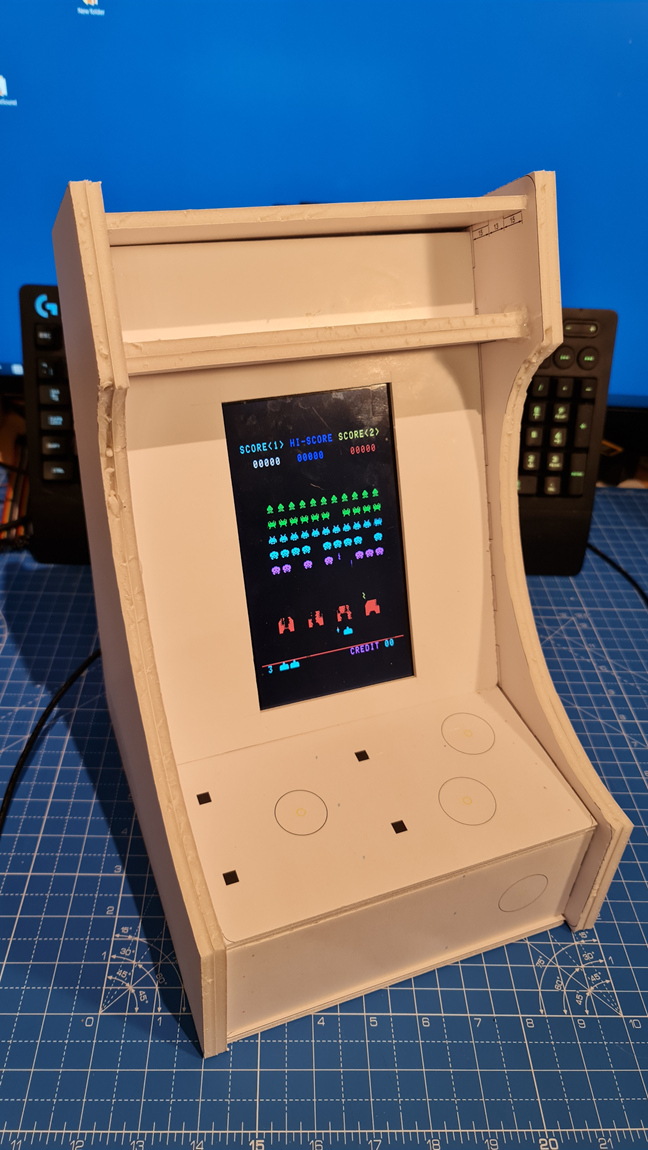 The first cut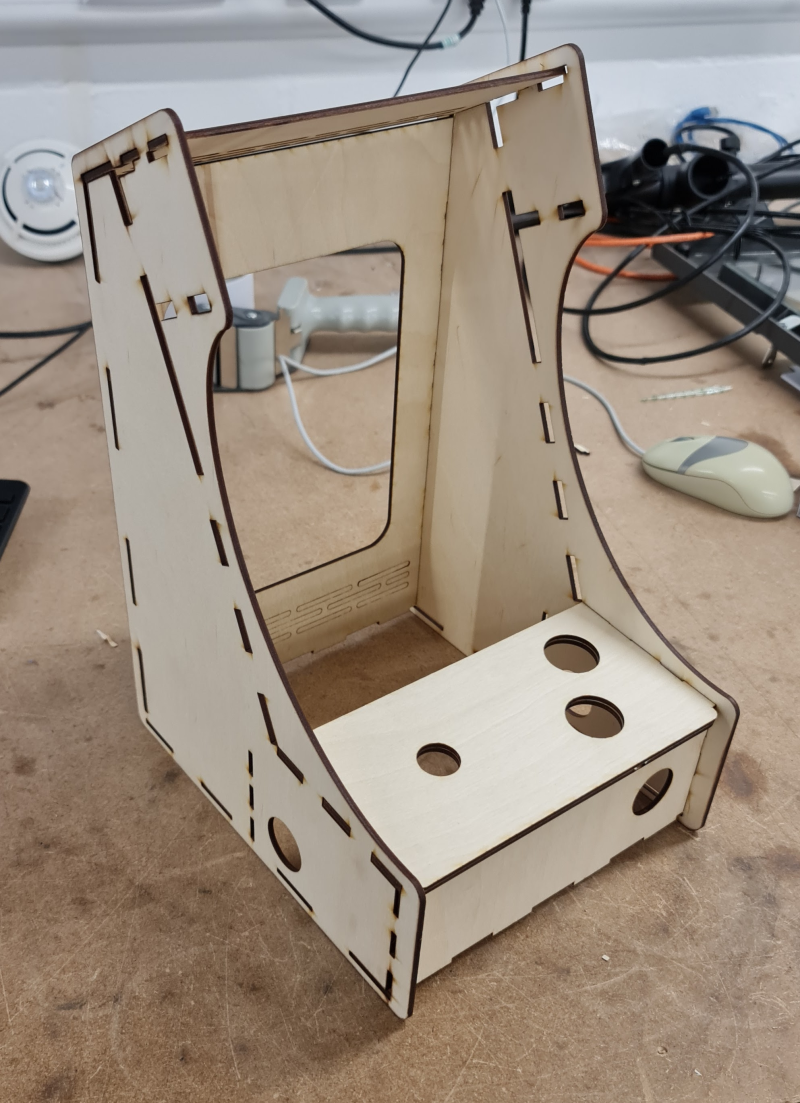 Making progress...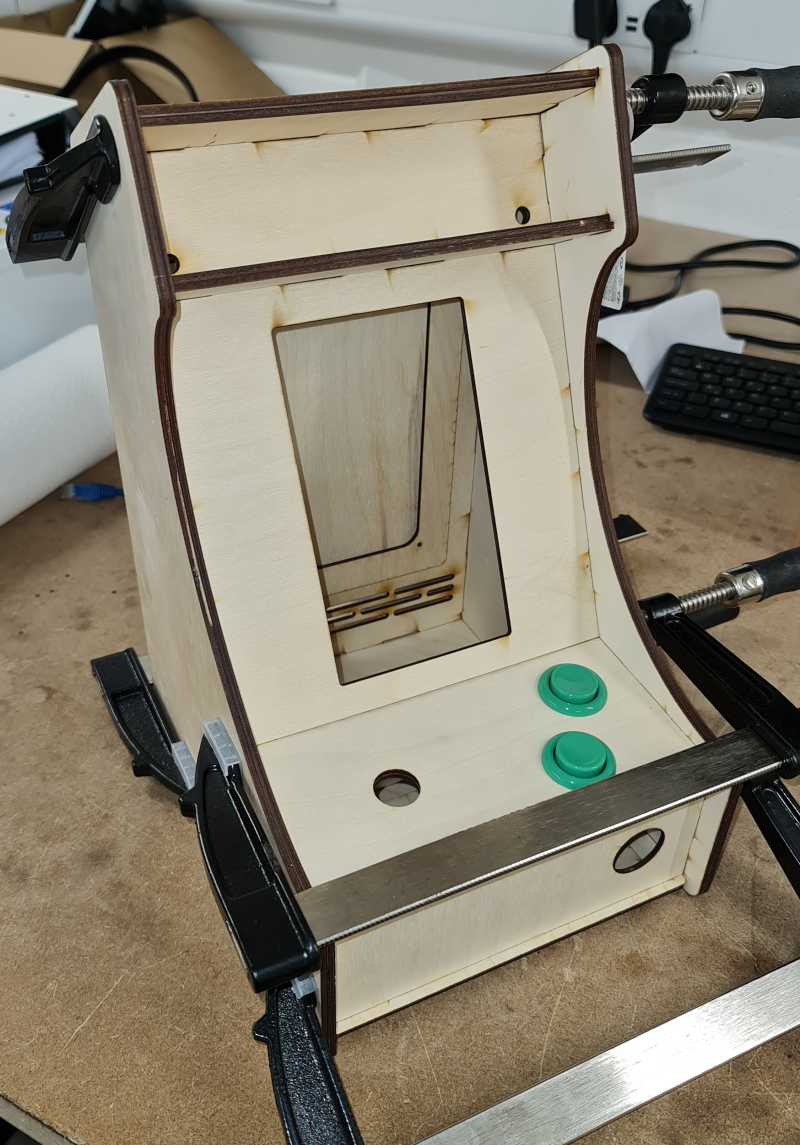 A variant emerges...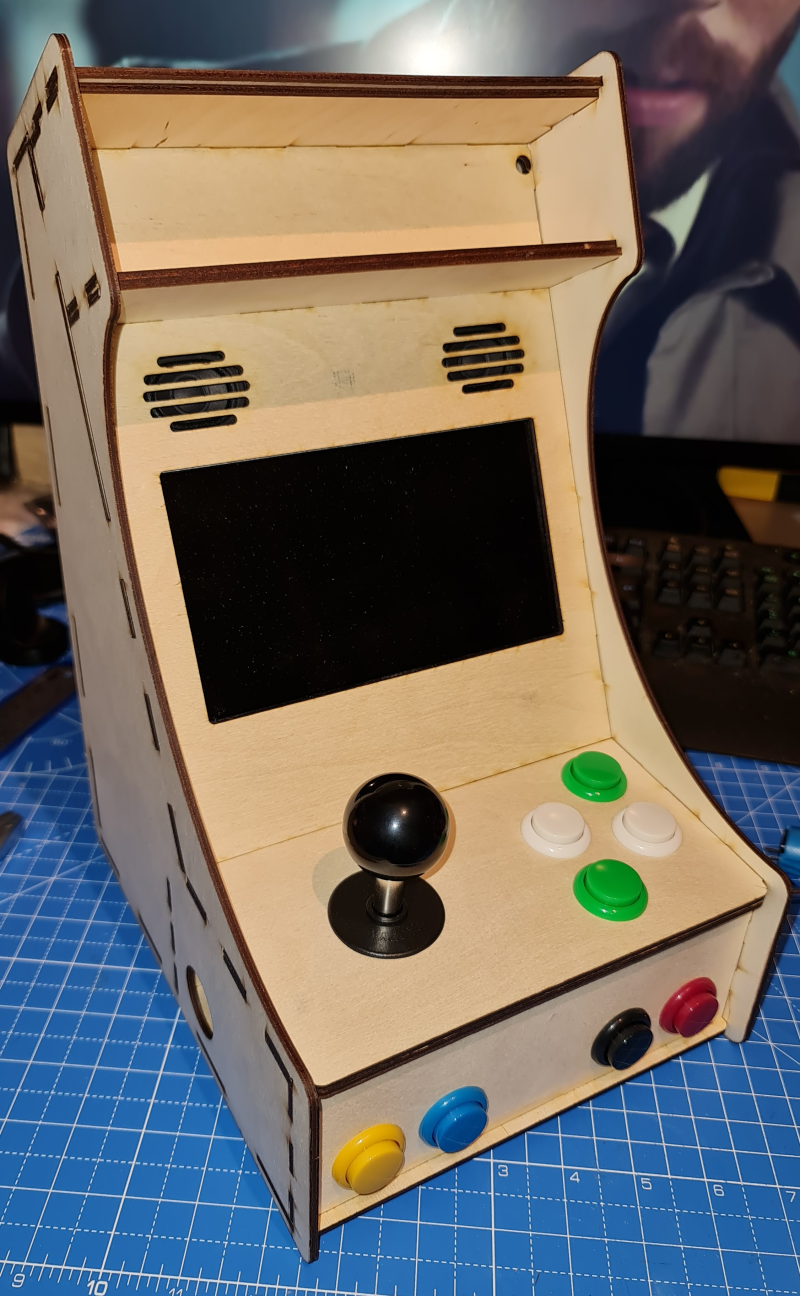 P2 Arc8de Cabinet Design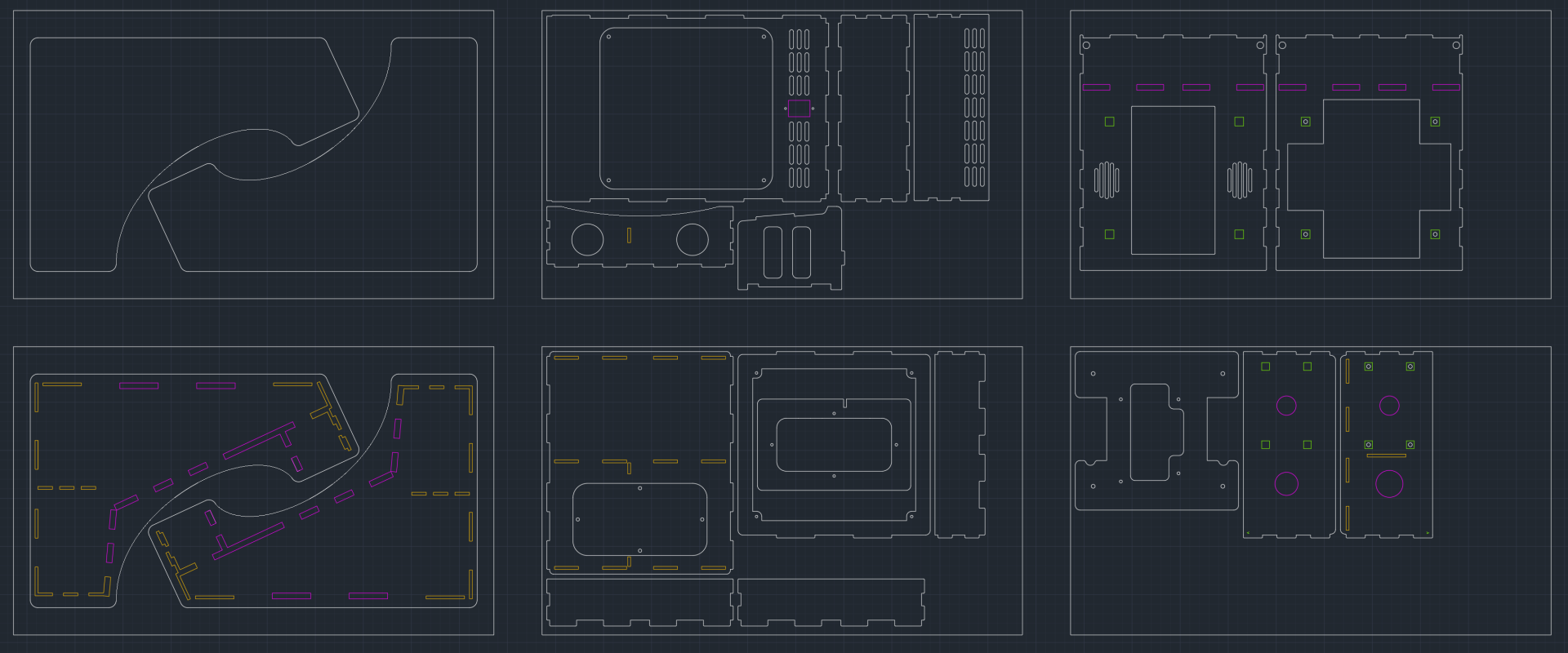 ---
Standalone Cabinet Design
P2 Arc8de PCB (by VonSzarvas)
And the first go at an acrylic case...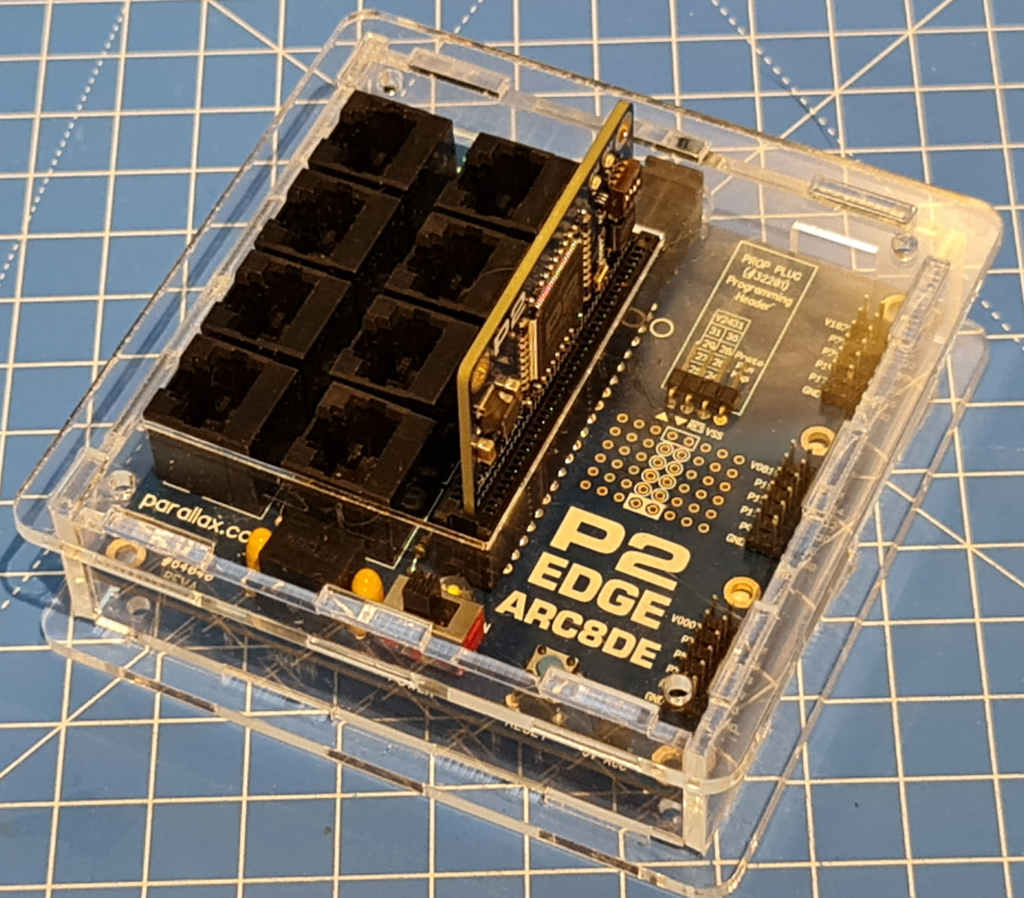 Here are the design files for the single button cab in dxf and pdf format.