"Blitzen 24" E1.31 Pixel Light Controller Updates thread.

ke4pjw
Posts: 1,009
Creating a new thread dedicated to progress on my pixel light controller.
Older information can be found here and here
Source code and up to the moment project status can be seen here.
The past few weeks I have completed the E1.31 configuration via web browser: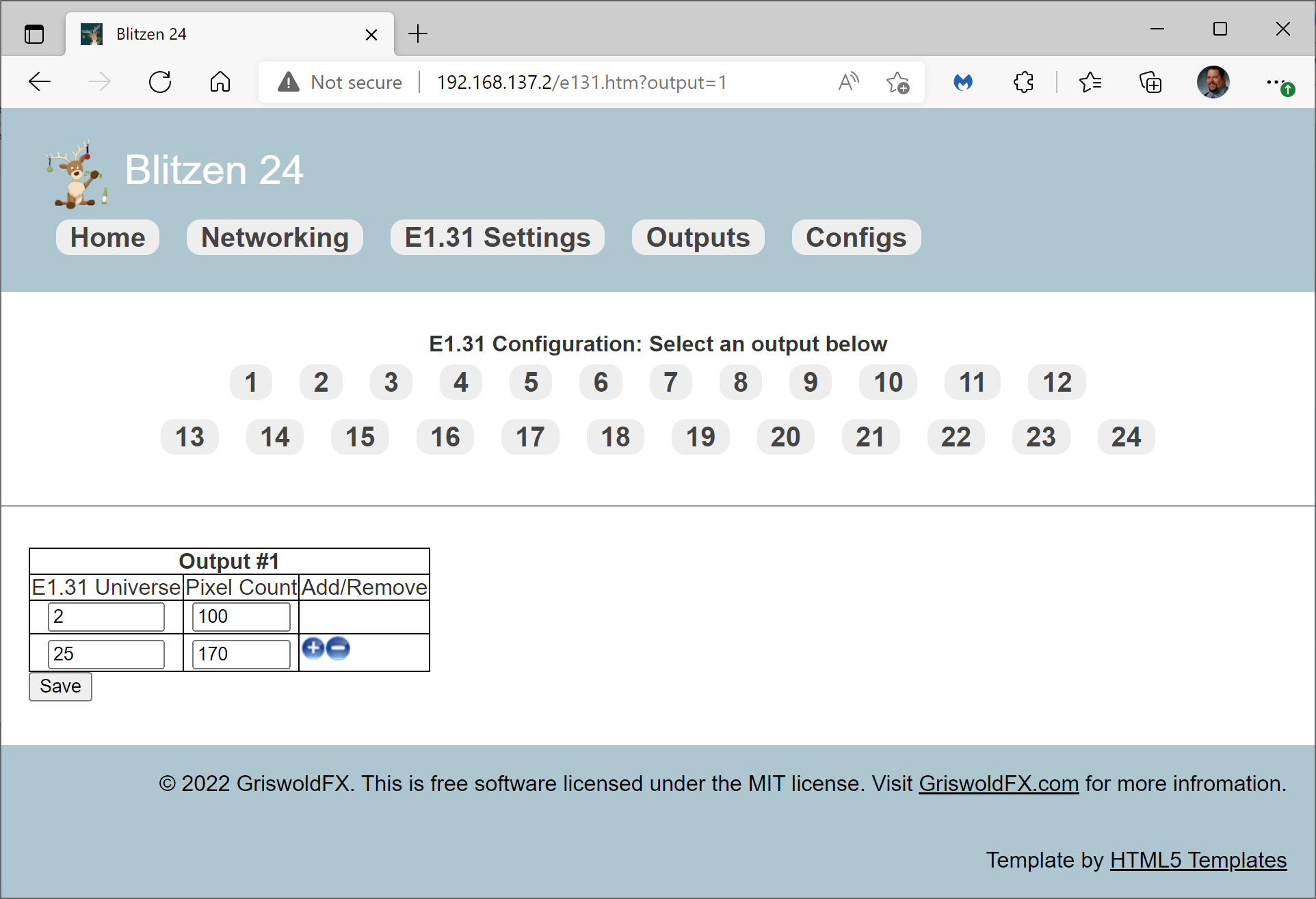 Additionally, I have adopted a "Running Config" and "Boot Config" type of paradigm for the controller, like you would see with Cisco IOS. This allows you to tweek the settings and can return to what you started with by power cycling. You can also download and upload the configuration via web browser. Configuration is stored on the SD card.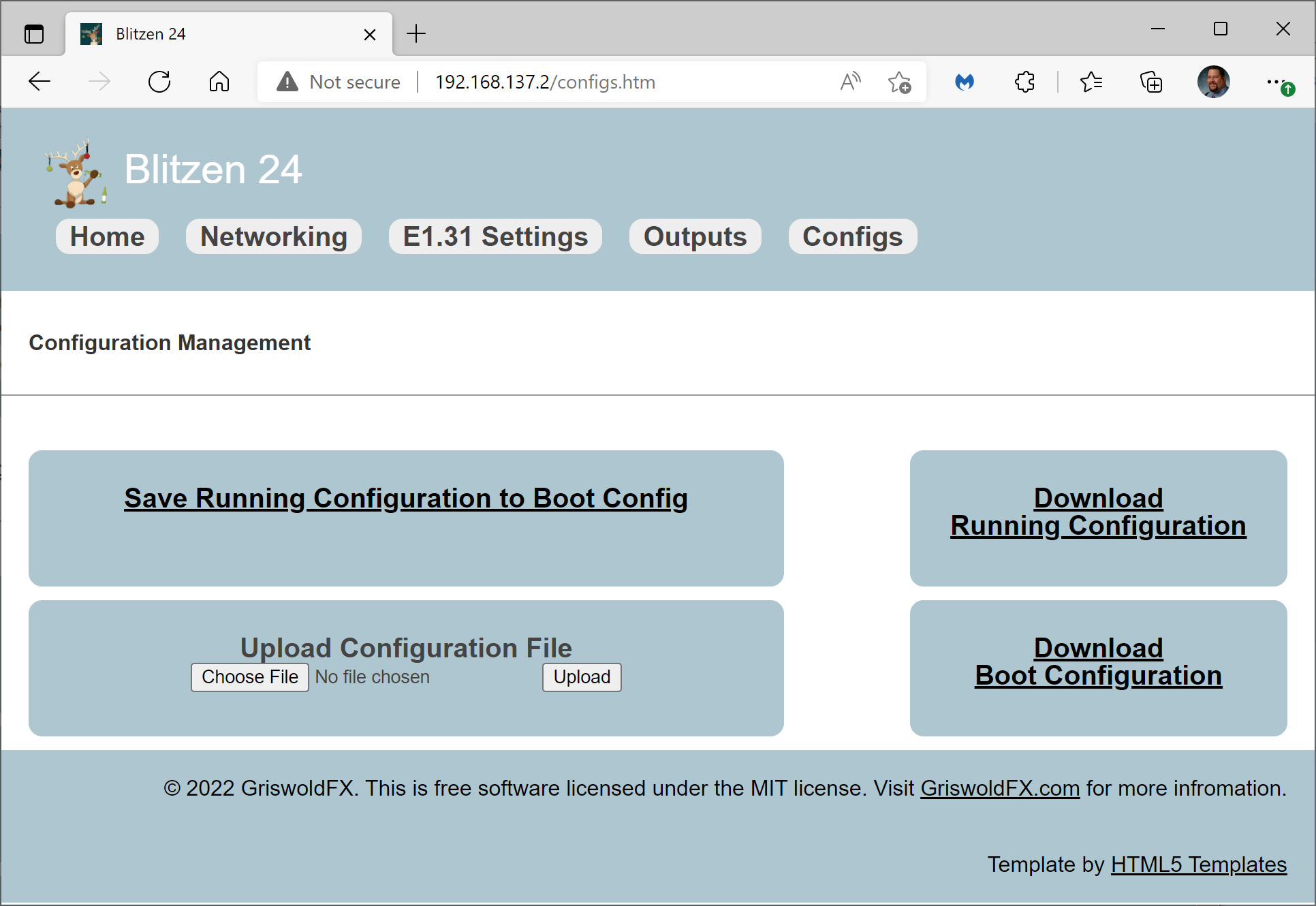 The last core functionality missing is configuring the outputs for 400khz and 800khz, as well as pixel color order.
At this time, I do not think I want to support RGBW pixels.
If anyone is interested in contributing to the project, please reach out. I have a spare W6100.
--Terry