Full-chip integration at On Semi

cgracey
Posts: 14,021
I've been at ON Semiconductor in Pocatello all week to help get Prop2 through some hoops.
This is actually the same plant that built the chips for the Atari video game consoles in the late 1970s. Of course, the fab has gone through many renovations and expansions since then.
I brought the layout here after making many edits to it after Treehouse quit working on it.
Nathan, the layout guy here, had our layout into his tool on Monday morning and had that thing whipped into shape in a few minutes. He's like a shark with layout, pushing it through design-rule checks and netlist comparisons, fixing things, iterating again, and getting it clean. He is extremely fast and can buffer a whole slew of edits in his head, getting them done maybe 50x faster than I could. He could have been a vicious lawyer: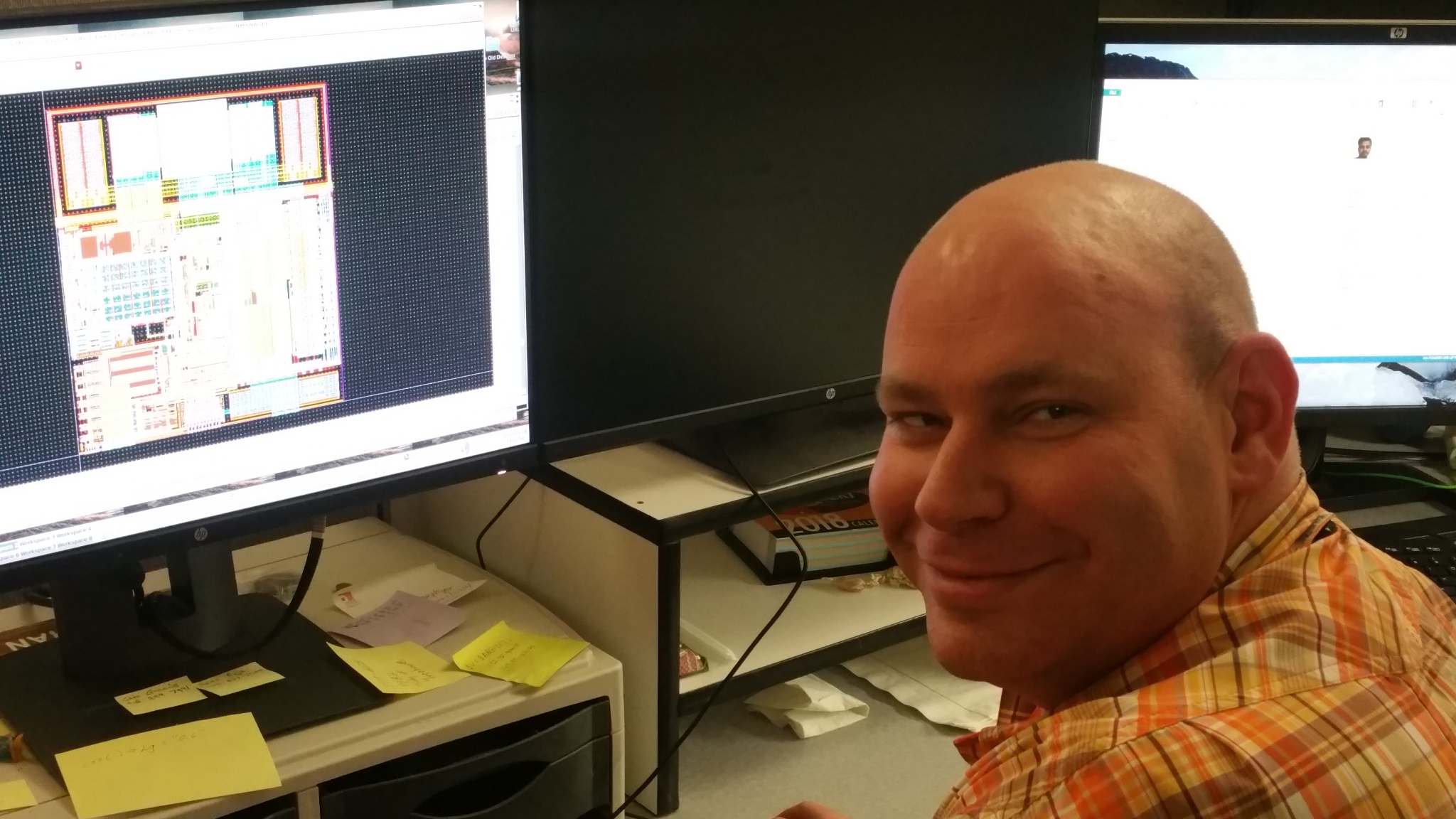 Bryan is the guy who is running the Innovus tool which places all the cell instances and routes them together, automatically moving them around, as needed. Nathan's work is done, so now Bryan is the critical path: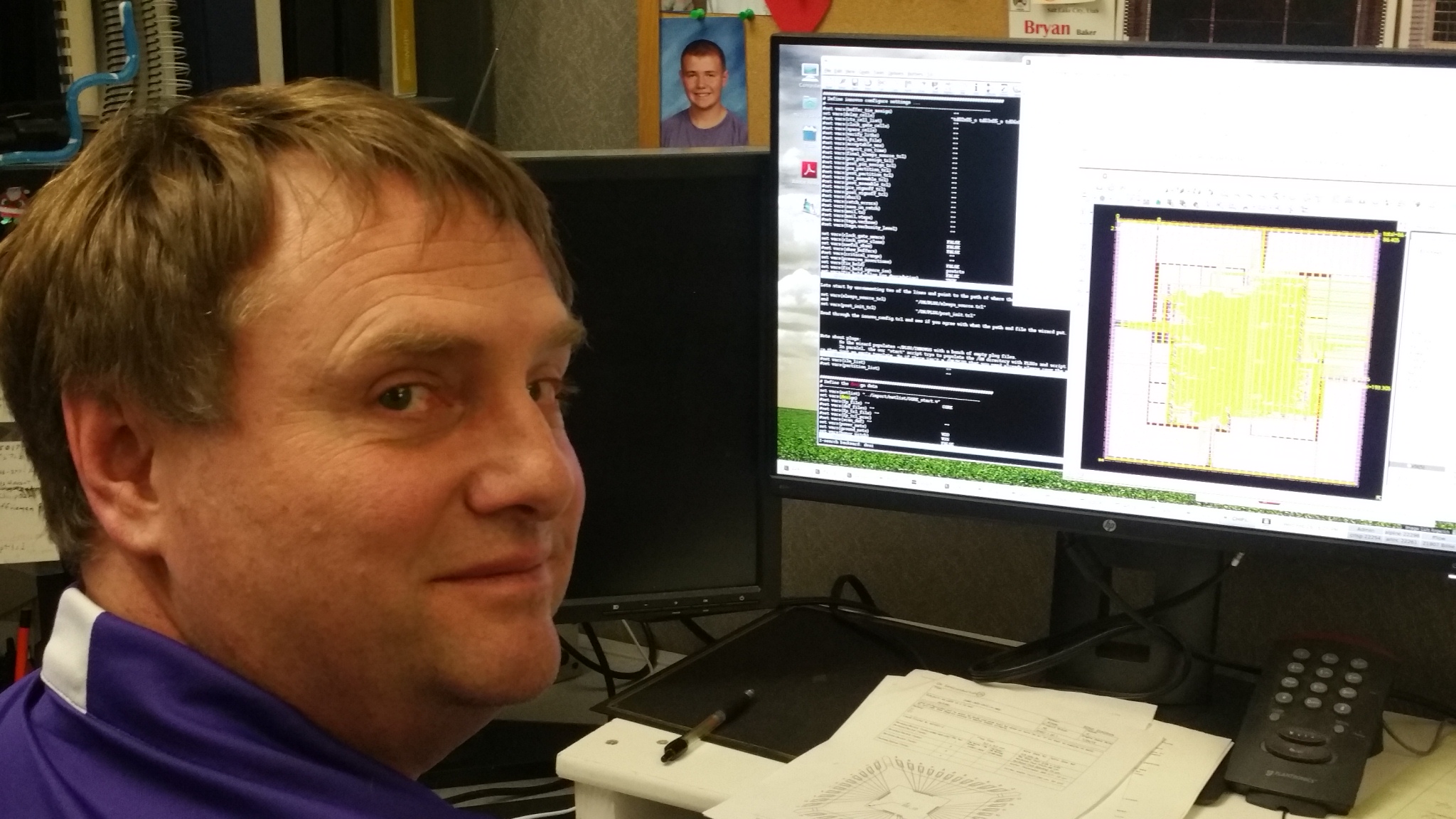 Here is a closer pic of a preliminary place-and-route run: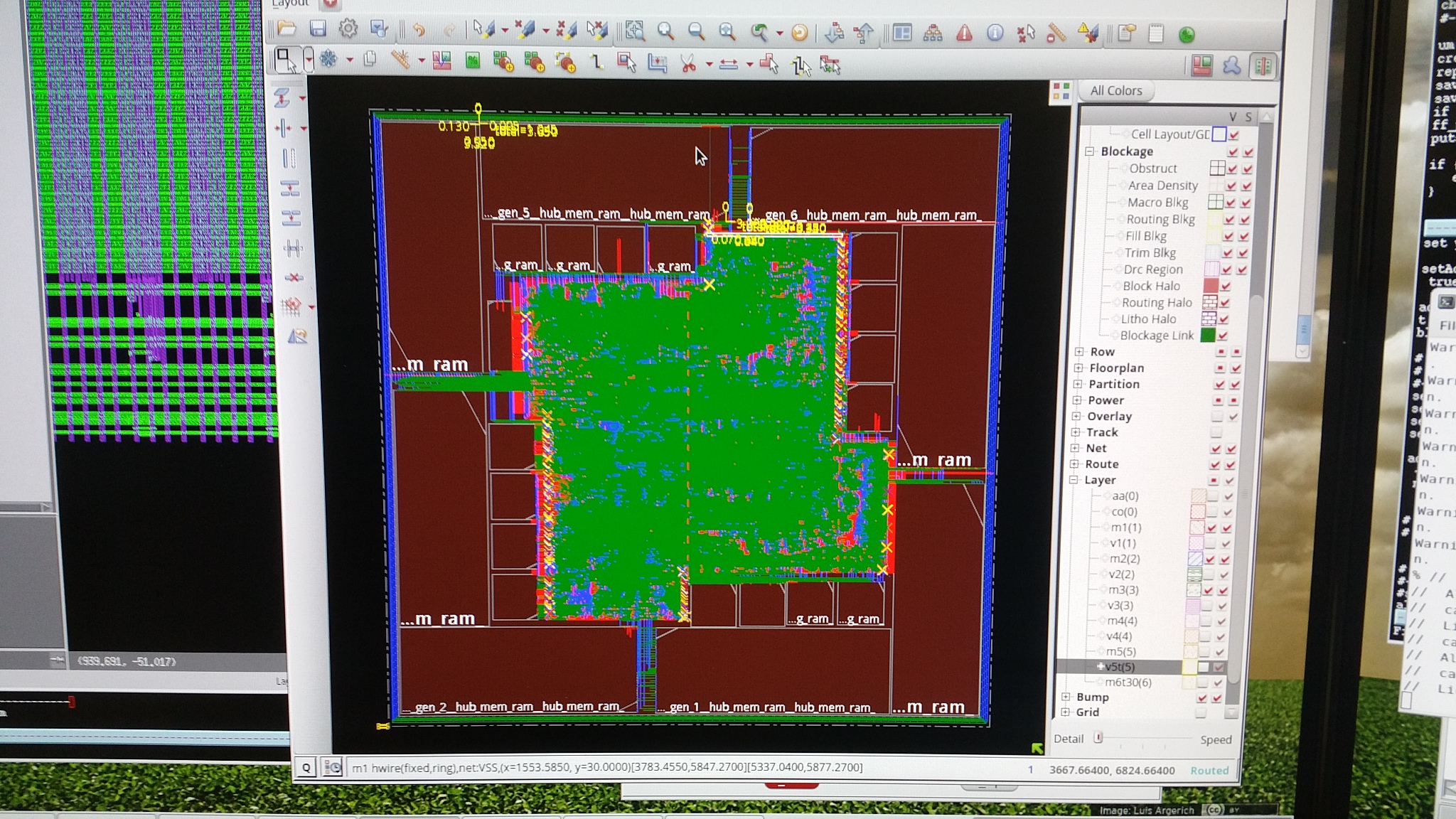 You can see the big hub RAMs laid against the interior of the cell area, while the cog register RAMs and lookup RAMs are nestled into the interior side of the hub RAMs. This process is iterative until the final metrics and scripts are established.