WordFire Quad-Screen Word Game Console and Clock

JRetSapDoog
Posts: 954
Note: The Game-Time console has been superseded by Quby. Please visit the
Quby thread
of the
WordFire website
for details. However, the Game-Time console and Quby are compatible, and the design philosophy is basically the same.
Hot Links:
Last-Page
Page-4
Page-5
Page-6
Page-7
Page-8
New Readers: To save time, I suggest viewing the first post below and maybe the last few pages.
Update (copied from Post 110 on August 9, 2018): I've got a few game consoles available for sale. Units are fully assembled and tested. If anyone wants to purchase one, send me a personal message (PM) here. The USD price is $250 + $50 shipping = $300 total. Payment will be through PayPal. Orders will be taken first come, first serve, with the exception that those who have previously expressed interest have five calendar days from now to decide whether to go ahead (Obviously, people's situations can change so there's no obligation to follow through). Shipping should start next week, with delivery a couple weeks after that. This offer will be available for the coming two weeks, if units are still available. For now, I'm just selling units from the initial batch, so I won't be taking backorders (and there are no immediate plans for a second batch). Again, PM me if you want to order a unit. Thanks. --Jim
In this completed customer project, a single Parallax Propeller serves as the basis for a quad-screen word-game console and clock. Although the console doesn't walk like a robot or fly like a quad-copter, I feel that it is a nifty application of the multi-core Propeller.
While one could theoretcally develop old-school video games for the console, it is mostly designed for text-based word games. From one to four players may play, wherein each player has his or her own private viewing screen and keyboard for input. The four screens are separately driven, so that they can show unique content on each screen. This configuration allows all players to play at the same time without waiting to take turns.
Today, I'm just announcing the existence of the system to see if there's any interest in it. The system isn't for sale yet, but hopefully will be in the near future. If and when it goes on sale, the price will be in the neighborhood of $300
plus shipping
. That's about as cheap as I can offer it without risking a loss. While somewhat pricey, keep in mind that the system includes four 7" WVGA screens and four full-sized QWERTY keyboards.
If you would like to be kept updated on developments, such as new games, or alerted if the system becomes available for sale, private message (PM) me with your name and email address. By the way, I've already soldered up 10 PCB's and built 10 housings, but I haven't ordered the other parts (screens, driver boards, keyboards, etc). If possible, I'd like to get a feel for the level of interest before ordering the remaining parts.
Below, are some links pertaining to the console:
Overview of the Console: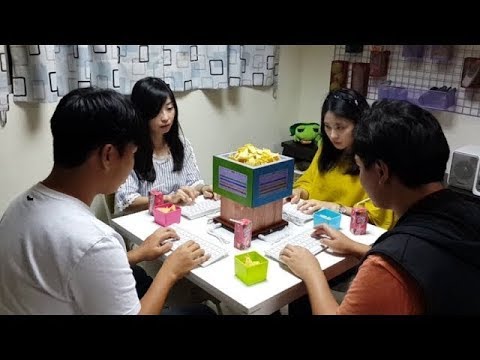 Housing Detail: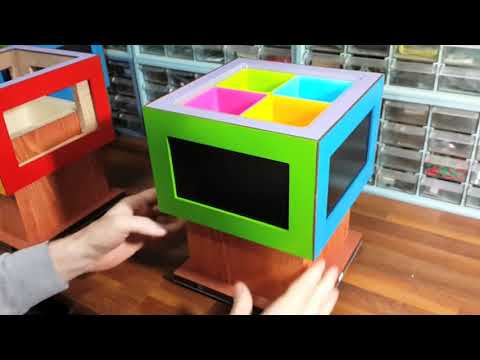 Game: Copy Cats: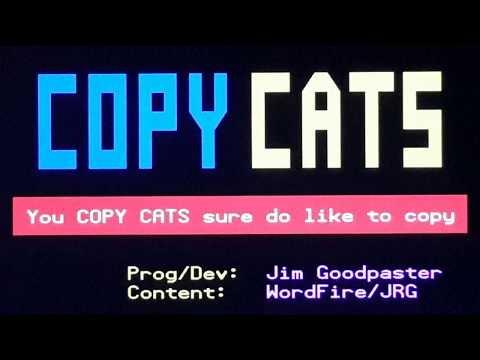 Game: Things People Say: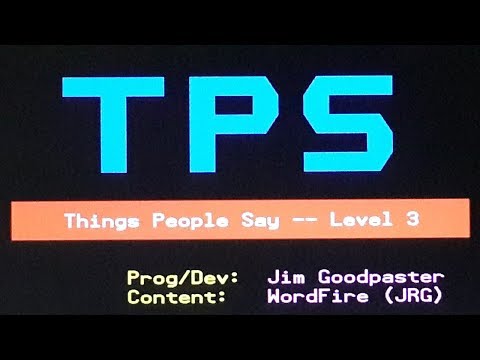 Game: Big Pile of Words: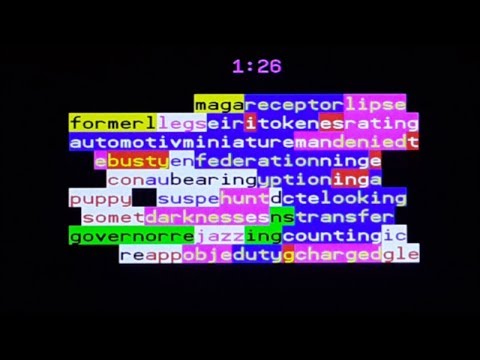 More videos and information are available at the website wordfire.net. The site is overkill at this point, but hopefully it'll help to keep me motivated.
Bringing the console to life and developing games for it is a big task for basically one person, so if there's anyone out there that has ideas on how we could collaborate, feel free to PM me. And perhaps a word-game club could be formed. Also, feel free to post comments, suggestions and questions on this thread. Thanks for reading. --Jim Goodpaster