Weird Motor Behavior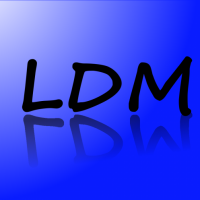 lardom
Posts: 1,659
I did an experiment using two comparators to see if I could get a DC motor to behave like a servo. I connected a control-potentiometer to the inputs of two comparators, one inverting input and the other non-inverting. I did the same with the motor's feedback potentiometer using the opposite inputs. The comparator outputs were fed to an h-bridge.
I thought this would allow me to control the position of the motor without having to use a micro-controller. At worst I thought the motor would chatter as it kept trying to find the neutral point. What I got was more like Parkinsons disease because the motor would turn to the spot but shake continuously.
I have already done it with a Prop and an ADC chip. I wanted to know if I could do the same thing with a simpler circuit.
I don't know if it's worth going any further. I would love to hear an explanation for the shaking behavior.
I removed the PCB from an old servo and connected the five wires to a breadboard for the experiment.
I drew up the image below to show the basic idea.