Laguna Lathe + Propeller + Raspberry Pi Zero W = Gauge that displays river velocity in knots.

JohnR2010
Posts: 431
Just before Christmas I got my latest run of PCBs from Bay Area Circuits and thought I would share with the forum. The PCB uses a battery powered propeller to control a small automotive stepper. This allows me to put the PCB (gauge clock works) inside a custom gauge that can sit on a desk or hang on a wall. No wall-wart or external power required! The gauge's clock works consist of a Propeller (P8X32A-Q44 microcontroller), a TB6612FNGSSOP motor driver, a TSOP38233 infrared receiver, and a small automotive stepper all soldered to one side. On the other side of the PCB you will find a 3 AAA battery pack, a LED, and a few headers.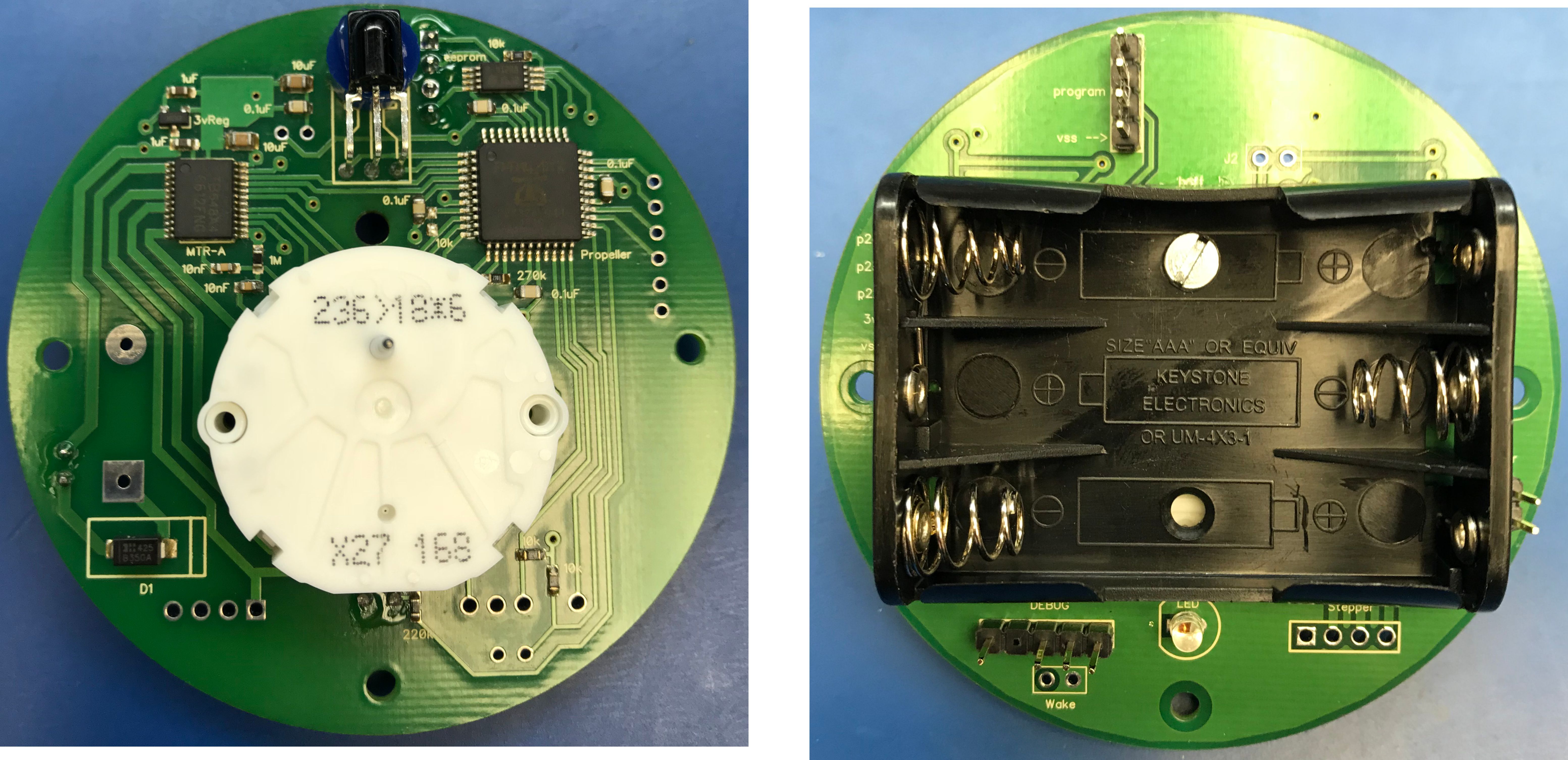 I use two infrared LEDs to send commands to the Propeller from a Raspberry Pi Zero W. The Raspberry Pi is running a Node.JS application that pulls data from the Internet and converts it to a 32-bit packet to be sent to a gauge. Each gauge type has a unique address, so one Raspberry Pi can drive several gauges. The PCB for the Pi is the exact size of the expansion header, so it simply plugs into the top and fits with most cases.

Here is what a few finished gauges look like.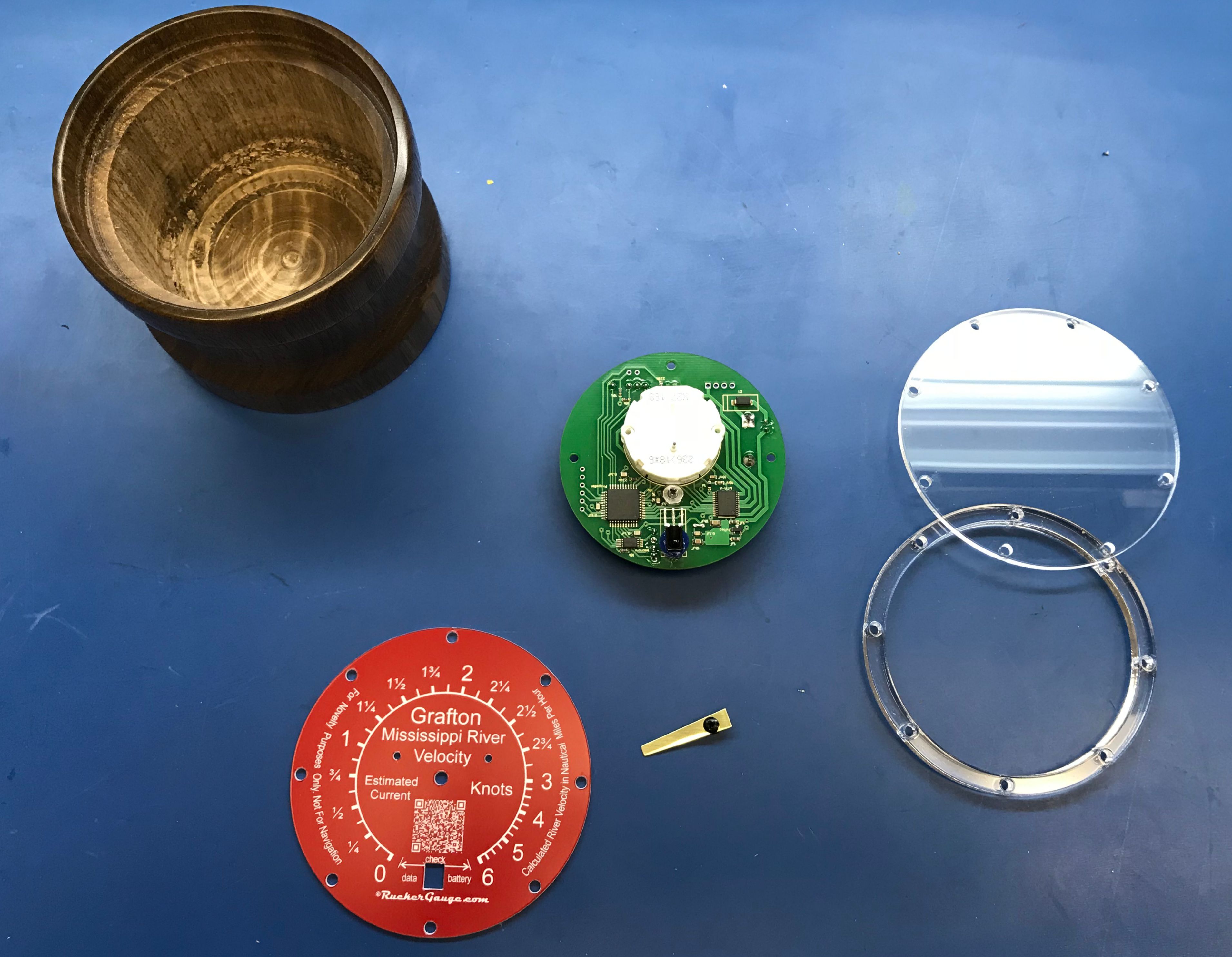 I created these on my Laguna lathe from a walnut tree the boys and I found on our farm. I have a long way to go on my woodworking skills, but it is pretty rewarding to stick a Propeller in a hunk of wood and have it look like this.
I appreciate the help and encouragement I have received in this forum. These posts from last year helped a great deal!
what-is-the-best-infrared-modulation-frequency-for-avoiding-interference
locks-with-pasm
sigma-delta-a-to-d-with-a-20khz-clock