Downloading Tachyon Binary
I've looked and could not find a thread on my question, and this is not the first time Ive asked this question, but its been awhile.
Just bought a FLIP board for labor day. Im trying to download the Tachyon binary to it. When i first load the binary it says there is information that the editor didnt put there so it wont download it:

Then it gives an error when it try's to download to the FLIP: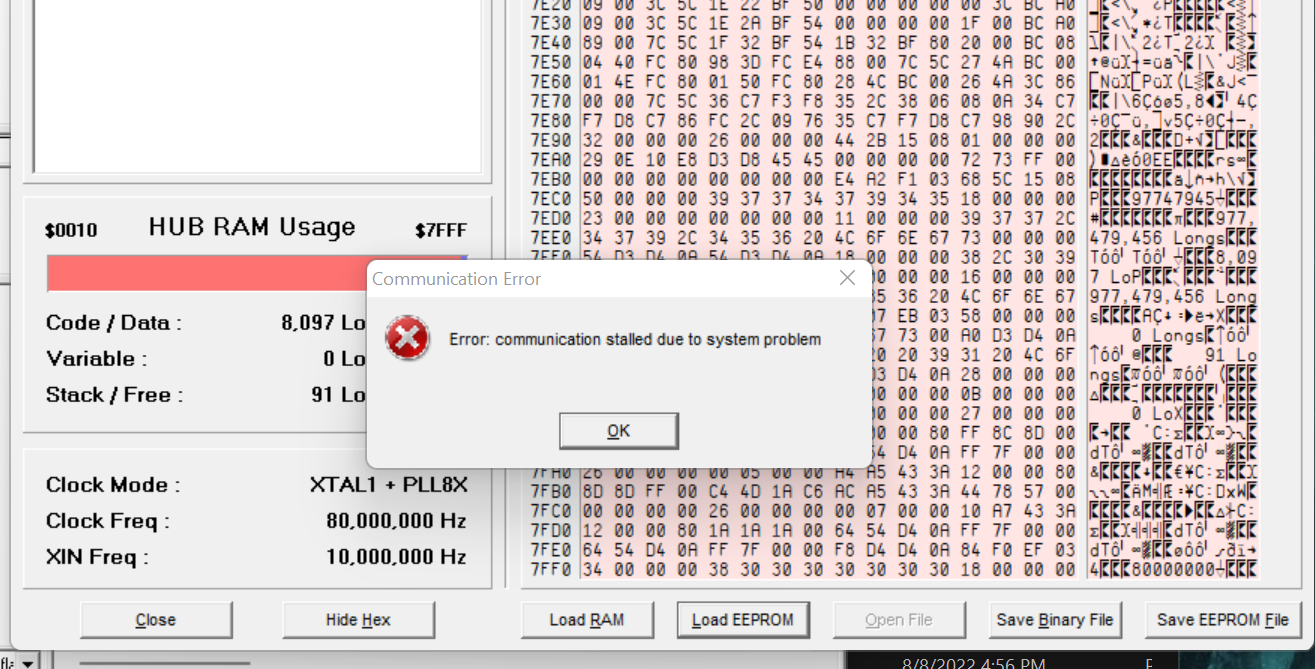 The soundforge page that Peter provides simply says to download the binary then communicate using tera term et. all.
Sorry if im being obtuse, but I bought this FLIP board just to play with forth.
Any help would be appriciated.
Shawn