New BASIC compiler for Prop1 and Prop2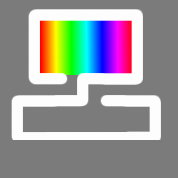 ersmith
Posts: 5,877
Edit August 2019: It's been almost a year since I started the project, and I think BASIC support in fastspin is now very mature. We have some solid features like:
- Broadly FreeBASIC / MS BASIC compatible (including support for really old programs that use line numbers and gosub
- A simple preprocessor that allows #define, #ifdef / #else / #endif, for conditional compliation and simple macro substitution
- Inline assembly inside functions and subroutines, or in the main program
- Support for floats, strings, integers, pointers, arrays, and user defined structures
- Produce optimized Propeller executables for both P1 and P2
- The same compiler supports PASM, Spin, BASIC, and C, so functions written in any of those languages can call each other.
The early part of this thread has got some thrashing around about the language design, you can ignore that (most of it is obsolete). In the end I decided to make the strings be garbage collected, and this vastly simplified things. File I/O is done with traditional BASIC "open" and "print #n, x" style statements.
I've attached the current PDF documentation to this message so you can see what the language looks like and what features it has.
Rather than trying to keep the originally attached .zip here up to date, I'll just add pointers. Note that "spin2gui" can be used for BASIC development as well as Spin, and works for both P1 and P2:
spin2gui:
https://github.com/totalspectrum/spin2gui/releases
fastspin:
https://github.com/totalspectrum/spin2cpp/releases
spin2gui contains fastspin, proploader, loadp2, and a simple editor, so it has everything you need to try things out on Windows. Linux/Mac users can build fastspin and spin2gui themselves from the source code. I develop on Linux, so that should definitely work, and I think there are some Mac users as well.
Edit: The work in progress compiler is attached here. To call it, use a command line:
  fastspin myprog.bas

which will produce myprog.binary. I've left the rest of the message the same, but some of it is obsolete... see the thread for discussions on how the language has evolved.
I'm working on a BASIC compiler for Prop2 (which will incidentally support Prop1 too, since it's based on fastspin which handles both). It'll be similar to PropBasic in that it will compile to COG or LMM code, but it's not a PropBasic replacement -- the intention is to make a more Microsoft like syntax, rather than PropBasic's pbasic syntax.
What features would you like to see in a BASIC compiler for Prop1 (and/or Prop2)? I've got the following things planned:
(1) Support for using Spin objects (so easy access to existing objects)
(2) Floating point and string support built in. Types are either inferred from the name ("a$" is a string, "a" is an integer) or explicitly declared in a DIM statement.
(3) Syntax that's a subset of FreeBasic.
(4) Optimized PASM code output
(5) Can directly build binaries (no need for bstc or any other Spin compiler)
The string support is probably going to be the hardest part, since BASIC traditionally has pretty powerful string handling, much more so than Spin or C. At present I'm thinking of limiting strings to 255 characters in length to simplify some of the code. Is that too restrictive?
How important are multi-dimensional arrays? At present fastspin just supports one dimensionsal arrays, so there's some work to do to add multiple dimensions, but it is a traditional BASIC feature.
It's still quite a ways away from production, although the curious can get it from the spin2cpp GitHub repository (you'll have to build it yourself from the "basic" branch; again, it's nowhere near ready for production, so I won't be releasing binaries for a while yet). Today I got the first programs running. Here's a sample of something that works:
''
'' import the Spin FullDuplexSerial object
''
class fullduplex using "FullDuplexSerial.spin"

'' create a full duplex serial object
dim ser as fullduplex

'' start the serial
ser.start(31, 30, 0, 115_200)

rem note that as usual in basic, the variable i is
rem declared automatically

for i = 1 to 10
  ser.dec(i)
  newline()
next i

do
  rem loop forever
loop

sub newline()
  ser.tx(13)
  ser.tx(10)
end sub