A "P2" - now or never - I'm off to join the ARMy
I've shelved all my P2 stuff quite a while ago because as interesting as it may be, it is just a rather fluid intellectual curiosity that we have been discussing for over a decade now. I have practical concerns with commercial designs to consider as do many others and while I have been stretching the uses for P1, and while it may be regarded as "old tech" the main problem is simply lack of I/O and lack of RAM, the whole reason for "a P2" in the first place. A P1 that had these extras at the very least would have been a P2 and then one with smart pins and analog would be a P3 and so on. Here we are in 2017 and over the years in this P2 desert so many that we used to know have fallen off, never to be heard from again. If we had the basic P2 years ago I really believe that many of these ones would still be here. Instead of discussing curiosities and magnets, we would be dealing with exciting and surprising new applications.

So if a new chip had come out every 4 years we would have P3 already and looking forward to P4 but we don't have anything but the original P1. Chip has been asked many times if he could just design an upgrade of the P1 without all the bells and whistles that we might never use, but despite saying he could, that has never happened because this constantly changing design called "P2" is so close. Well "P2" should just be this upgraded P1 that would be so simple to design and test and it could even have the same pinout as the proposed P2 would have. But it is ludicrous to call an upgraded P1 a P1B as it is a P2 as it should have been, just move along with the numbers or call them by their year (P18). The design Chip has been working on all these years is either a P3 or a P4 although it may evolve into a P5 yet.

I will continue with the P1 in some designs but I have a lot of experience with many other architectures including ARM that I intend to push so the day will come when I just stop using the Propeller altogether in any design, and then I will really miss this forum sad to say. In 2017 we are in a world awash with cheap and very powerful chips so this is just the reality. The statement "It will be ready when it's ready" is only good enough for anyone who is not serious about using it commercially so I guess Parallax aren't serious about commercial uses, just "education".

BTW, I really really love the Propeller but I really really hate getting to the point where I end up writing posts like these, I'd rather have silicon.

Tachyon Forth
- compact, fast, forthwright and interactive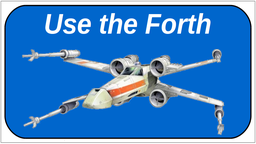 Tachyon Forth News Blog
TACHYON DEMONSTRATOR
Brisbane, Australia