Supercap application question
Don M
Posts: 1,641
I have a project that I want to use a supercap on the 3.3VDC line with a Prop and SD card so when the Prop detects a power fault it allows enough power / time for the Prop to close the SD card file. I have proven the circuit just using a large value electrolytic so the logic and method behind all that works fine.
My question is do I want the supercap connected directly to the 3.3 VDC line just as a normal capacitor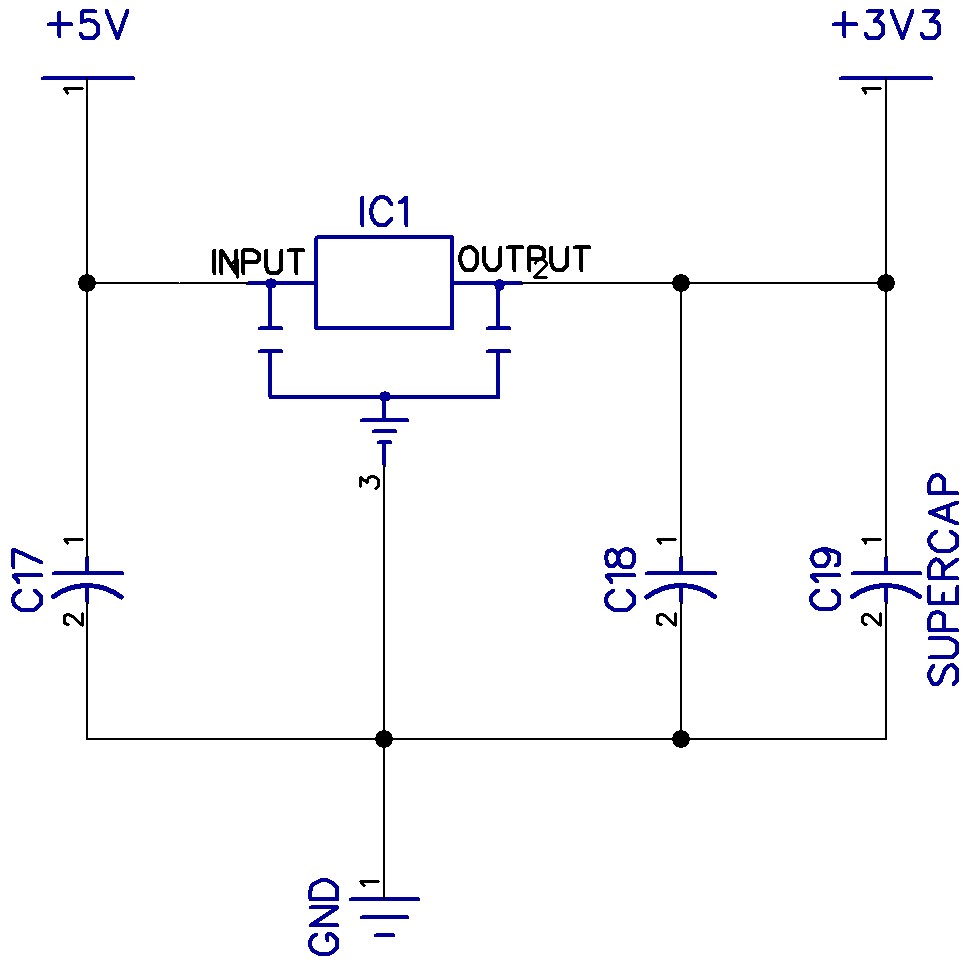 or do I want to isolate it via a low Vf schottky diode and then charge it via a resistor?
Back feeding the 3.3VDC regulator is not a problem so that isn't what I'm looking to isolate.
Just curious as I've never messed with these type caps before.
Thanks.