Forum Update
- Announcement about May 10th, 2018 update and your password.
New Robot: Parallaxy
Certainly an uncommon name for this new telepresence robot from our favorite peeps in Rocklin. These days you gotta tune into Ken's Blockly Facebook page to get the latest news. Just announced and went on sale today, and it's already discounted $30!
https://www.parallax.com/product/32800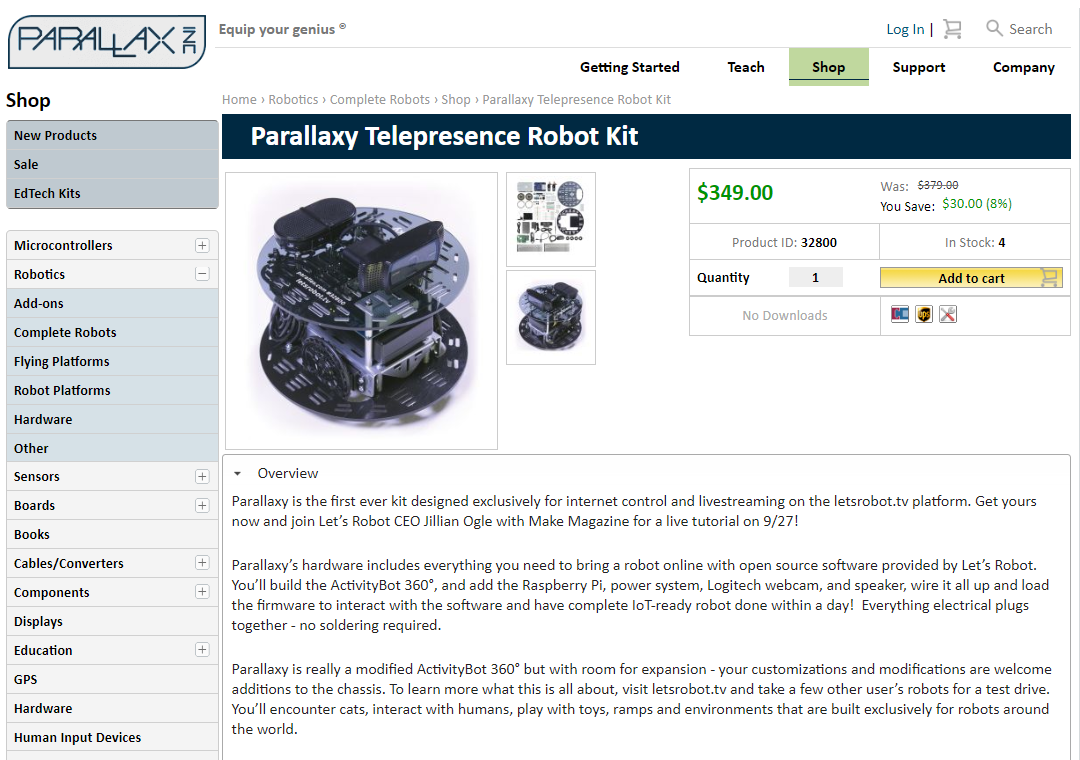 "When you make a thing, a thing that is new, it is so complicated making it that it is bound to be ugly. But those that make it after you, they don't have to worry about making it. And they can make it pretty, and so everybody can like it when others make it after you."

- Pablo Picasso