TMS9918 Renderer Example
macca
Posts: 319
Hello,
I made a porting of the TMS9918 emulation rederer I'm using in other projects for the P2.
Since I'm still learning, the code uses both a composite video driver on pin 53 and the debug bitmap output so it doesn't require special hardware or setup, just Propeller Tool.
Some images: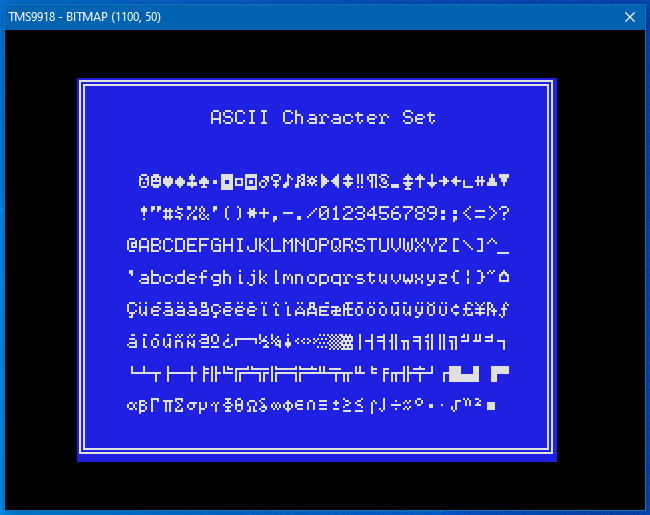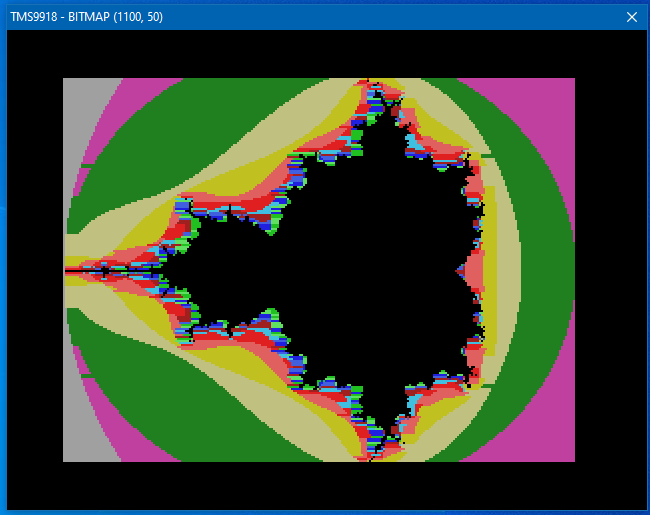 The code is a more or less a straight porting from the P1 code with very little P2 enhancements, it renders the TMS9918 vram in a 320x240 256x192 bytes bitmap that is sent to the debug output (the actual resolution is 256x192, I have added the border to simulate the real thing, but the border color is not yet rendererd). I'm sure there are a lot of things that can be done better, but for something written in a day, I'm happy with it.
The renderer itself is fairly complete, supports all graphics modes and sprites.It still doesn't support the sprite collision flag, I hope to finally find a way to do it with P2.
There is a small glitch that I wasn't able to fix: the bitmap pointer seems 4 bytes off, if you look at the debug output you'll see that there is an extra long sent at the end. I can't understand what I'm doing wrong, the bitmap demos from the propeller tools package all works well, i tried various settings but I wasn't able to fix that. I'll be grateful if someone will look at it and tell me what's wrong.
In addition, I had to add a 1ms delay in the bitmap update loop because otherwise some data get lost in the transfer, my laptop should be fairly fast, nevertheless it looses data without the delay.
Update: Added simple animation demo, with composite output.
Update: Unified the archive with all demo projects. tms9918_demo display the Nyan Cat animation, tms9918_sprite display a simple sprite animation, tms9918_debug display a static vram/vregs configuration to both composite and the debut bitmap output.
Update: added experimental single-cog version.
Update: implemented sprite collision check and vga driver
Update: fixed sprite draw
Update: added vsync, 5th sprite and blank.
Enjoy!