Trying to interface a YM2612 with a propeller but i dont know if the test program is working correctly.
Test program can be found at the end of this site:
http://www.smspower.org/maxim/Documents/YM2612
BOM:
-Propeller
-YM2612
-LM386 mini micro amp x2:
--Store:
https://www.ebay.com/itm/LM386-DC-5V-12V-Mini-Micro-Audio-Amplifier-Module-Board-Mono-AMP-Module-HIFI-DIY/172438970072
-LTC6903CMS8:
-- Datasheet:
https://www.analog.com/media/en/technical-documentation/data-sheets/69034fe.pdf
-TXS0108E x2:
--Store:
https://www.ebay.com/itm/8-Channel-Logic-Level-Bi-directional-Converter-Module-TXS0108E-TXB0108-Arduino/312520511001
--Datasheet:
https://www.ti.com/lit/ds/symlink/txb0108.pdf
I've attached the sound that i recorded when executing my code. It might be a bit loud.
I have the program switching the key on and off by 1 second (sleep(1)) and that is noticeable in both audacity and in the audio but the thing is that the tone is always on and you can somewhat hear it go high/low.
Here's how I have my breadboard setup: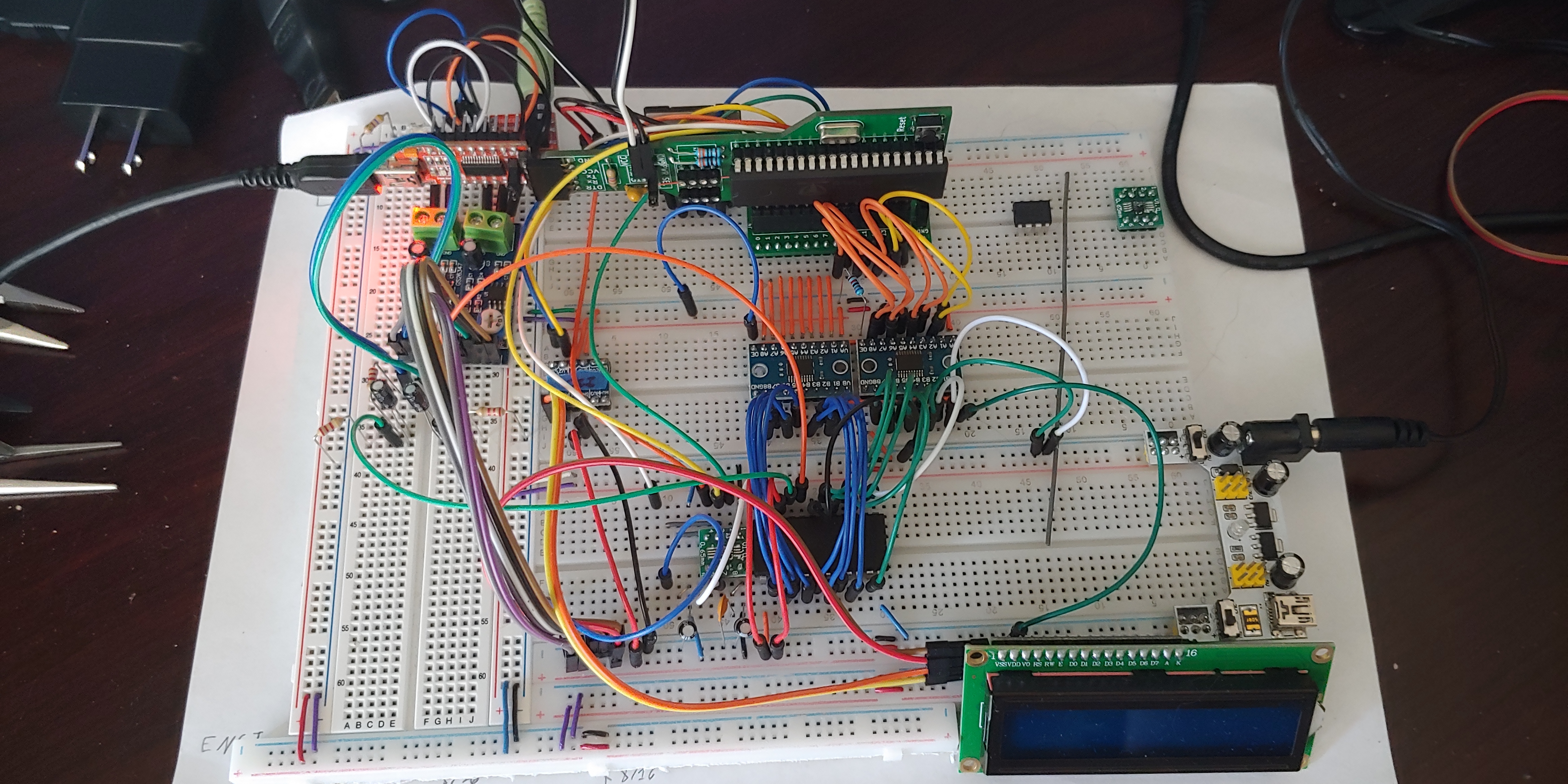 Been basing the wiring off of this:
https://github.com/AidanHockey5/STM32_VGM_Player_YM2612_SN76489
Though with some modifications.
Not using a TPA3122D2 for one.
Any help would be appreciated.