Disable interrupts while in an isr?
Phonos
Posts: 40
For learning purposes I have written an rctime program using smart pin mode TIME_A_HIGH with an isr set to look for data ready. However, when I charge the RC circuit (after getting a reading) I think the event handler sees the pin go high and triggers an unwanted interrupt (see screen shot).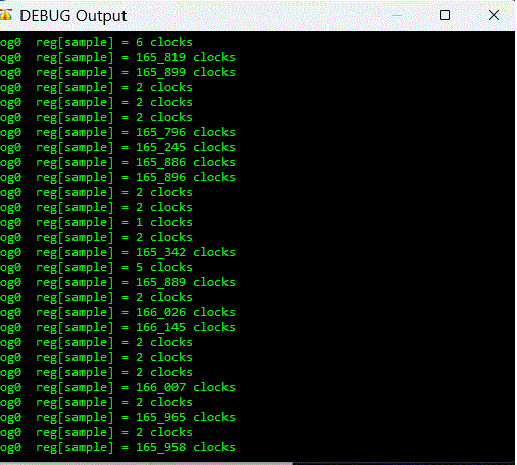 So I put a 'hack' in the code to scrub unwanted rdpin values .
1) Is there a way to disable the interrupt within the isr?
2) Where can I find a good document of P2 interrupts and pre-defined event types?
3) I also am looking for a document covering pre-defined Smart Pin Constants and usage.
I have a lot of history with P1 but am trying to garner skills with the P2. One of my problems is coping with the lack of documentation. It seems many instruction in the PASM2 manual do not have descriptions or snippet examples. Much of my effort has been trial and error.