Intel 8086 CPU Emulator
macca
Posts: 446
Hi,
Seems that today is Intel's 8086 launch anniversary, looks a good day to present my own Intel 8086 processor emulator for the P2.
Here are some screenshots of it running the 8086 Monitor by Seattle Computer Products.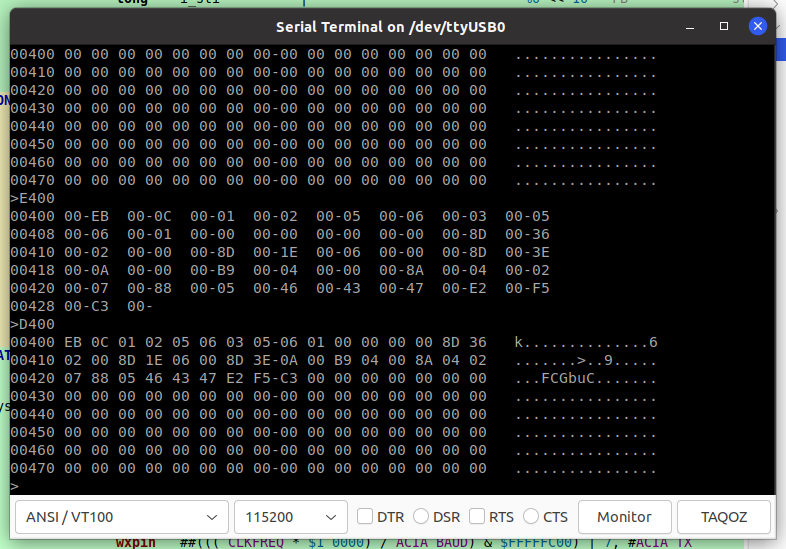 All instructions are (hopefully) implemented, including the single-step and breakpoint interrupts.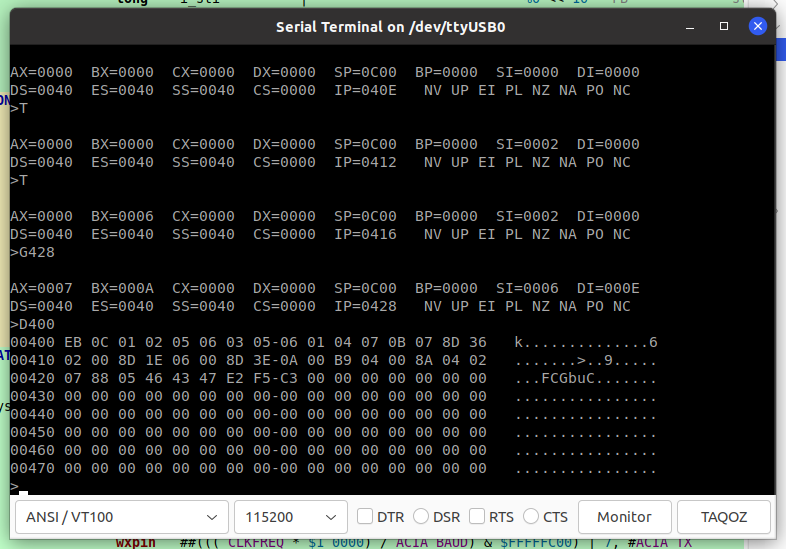 The attached example emulates a very simple system with 256KB RAM, 64KB ROM and an ACIA-ish serial port hooked to the programming serial pins running at 115_200 bps. The monitor source is slightly modified from the original to accomodate for the different system configurations and can be compiled with nasm.
The monitor's manual is here.
There are bugs, so use at your own risk

Enjoy!