25nS pulse on a P1
Jeffrey Kane
Posts: 48
Hello,
many years ago I went down this road, but maybe things have changed and it would be possible
I'm sending bits to a specific pin using PASM

which works perfect, as you can see, I can send any bit pattern I want,
the example below is AAAAAAAA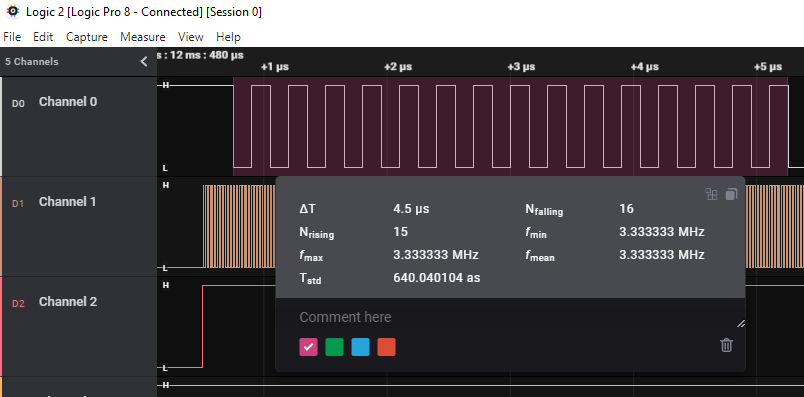 each pulse is 152 nS
so there is nothing wrong, works as designed, but is there a way to get a smaller pulse width? assuming that the patterns can be selected by the user. I have a 40Mhz oscillator on the board, nothing to do with the prop, but I do have time between each pulse of 250uS, so I could load a bit pattern, clock the pattern to the external oscillator. I'm trying to avoid an FPGA, and I know the P2 could do this easily, except my form factors are Prop mini or Prop flip, and I don't think the P2 has these yet, could be wrong.
regards
Jeff