Measuring Skateboard Tilt

Duane Degn
Posts: 10,583
I'm building my own electric skateboard from parts.
I'd like to add an electronic differential to the contraption. As described in
this Youtube video
, an electronic differential will adjust the motor speeds to aid in turning.
I haven't figured out how Bajaboard senses the tilt of the board. It might be an IMU. An IMU might work well but it seems to me there are several situations where an IMU could be confused. I doubt an IMU would be able to distinguish between tilting the board and riding on a slope.
I might try the IMU approach but I first thought I'd try measuring the distance from the truck to the board. I'd mount a LaserPING pointing down at the truck. Hopefully this will allow me to measure tilt by sensing the distance between the sensor and the truck.
Here's a sketch attempting to show my idea.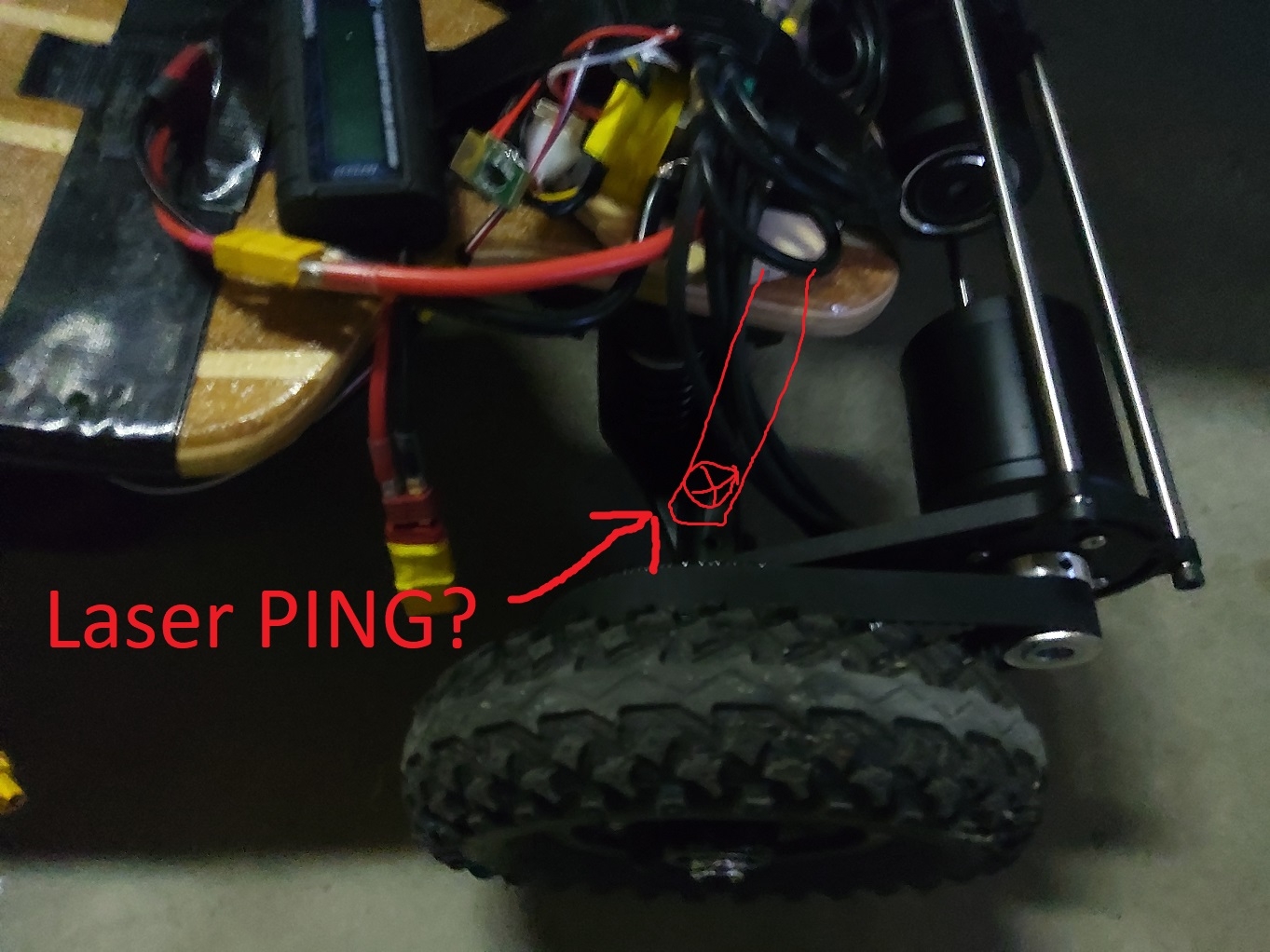 A different angle with only the truck shown.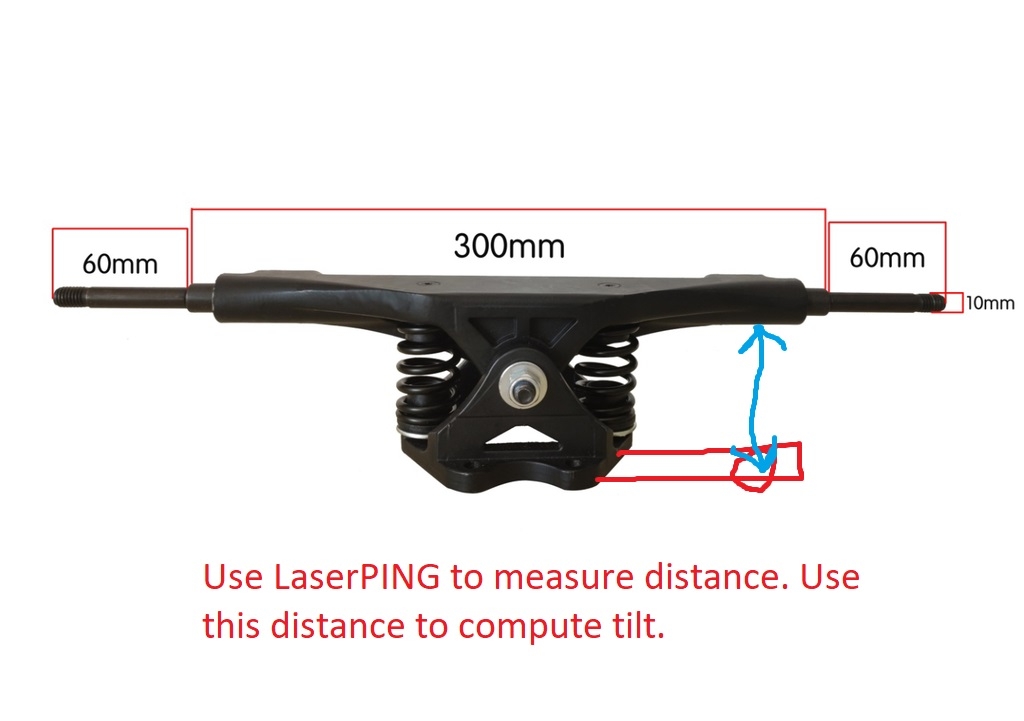 I'm using a
dual VESC
to control
the motors
. This should allow me to use a Propeller to set the speed of the individual wheels.
I'm adding the ESCs and motors to a longboard purchased off Amazon.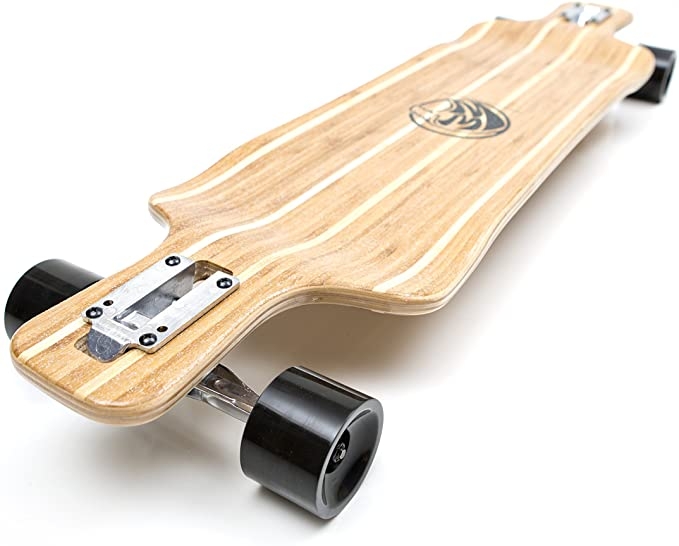 Do any of you see any obvious problems with this plan (besides the horrific bodily injuries it's likely to cause)?
Do any of you have suggestions on alternative ways to sense the tilt of the skateboard?