SUPER-SIZED ROBOT: SERVOS
Hi all,
Ken announced something about the super-sized robot. He wrote: ".....What are your ideas for making the servos? Keep in mind we could be making up to ten of them. We'd use the 12V motors from our Motor Mount and Wheel Kit. "
My idea is a "fake" servo...
A 3D printed enclosure for the 12V Motor Mount and Wheel Kit in a shape similar to a real servo.
The axle of the 12V motor kit will come out from that "fake "servo-enclosure in the right position like the real servo. And In the same way the cables ...
The question is: will be able the 12v kit to fit inside to the fake servo?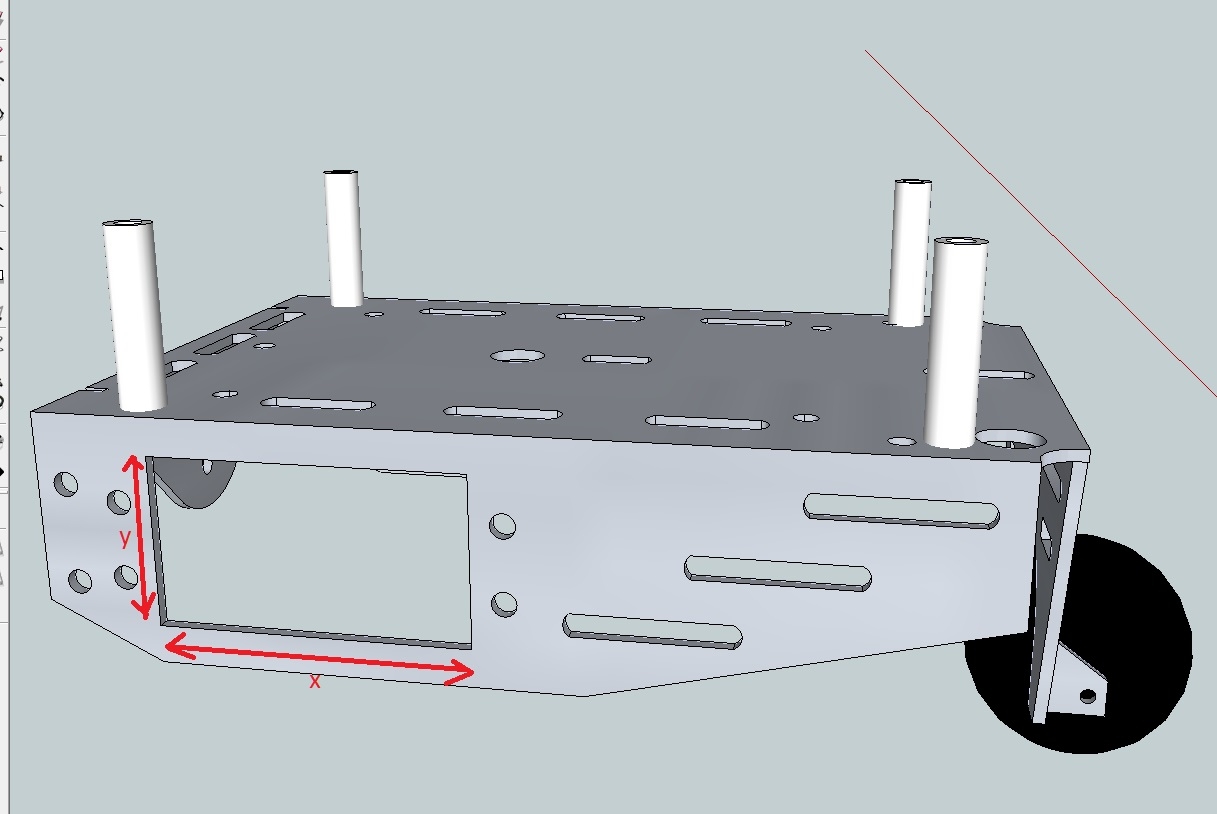 How much exactly is the dimension (x,y) of the "window" that is supposed to hold the servo in the Supersized robot model?