riscvp2: a C and C++ compiler for P2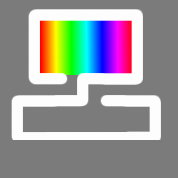 ersmith
Posts: 5,618
Update July 31, 2020: I've downloaded specific toolchains for Win32, MacOSX, and Linux, applied the changes to them, and uploaded the binaries to:
https://github.com/totalspectrum/riscvp2/releases/latest
So you can get the final binaries and don't have to build them yourself. Note that these are command line tools only, although since they're standard GCC (with one extra command line option for the P2 link) it should be easy to hook them up to your favorite IDE.
Provided are all the GNU binutils, GCC, and G++, along with newlib libraries. If you get this you'll be all set up for developing applications for both P2 and RISC-V.
Under the hood this compiler works by doing a JIT (just in time) translation from RISC-V code to P2 code. The RISC-V compressed instruction set is supported, so binaries can be reasonably small (but beware, the newlib libraries tend to add a lot of bloat; you'll probably want to use the "nano" version of the libraries). Performance is actually very respectable; only many benchmarks riscvp2 beats all of the other C compilers for the P2 (fastspin, Catalina, and p2gcc). On a substantial "real world" workload (micropython) the riscvp2 compiled binary ended up about 10% slower than the p2gcc compiled one, but was substantially smaller.
AFAIK this is currently the only solution for full C++ on P2.
Original message:
I've posted what I hope are useful instructions for compiling C and C++ applications for P2 using a RISC-V toolchain. The repository is at
https://github.com/totalspectrum/riscvp2
. The README.md should describe everything you need, including where to find a pre-built RISC-V toolchain. Once your RISC-V toolchain is installed, edit the Makefile to have the correct paths and then do "make install". That should update your RISC-V toolchain so that it can build P2 binaries as well, by just giving the "-T riscvp2.ld" switch to riscv-none-embed-gcc or riscv-none-embed-g++.
"make hello-c++.binary" will build a simple C++ demo application that should run on the P2 Eval board (it works for me, at least!)
Feedback is very welcome. I've been using this kind of setup for a while, so I may well have overlooked some step in the descriptions, or perhaps not made something as clear as it should be. If so, please let me know!
(Tested on Debian Linux. It should work the same for any Linux or Mac OSX. For Windows it *should* work if you have some kind of POSIX system like msys or cygwin installed, but I haven't actually tested it there.)