S3 Rubber-Laser Gun & Educational activities
Hi all,
This is an announce from some activities of this year educational project with my students.
The project uses a 3d printed Rubber-band-gun controlled by S3 robot via hacker port with BlocklyProp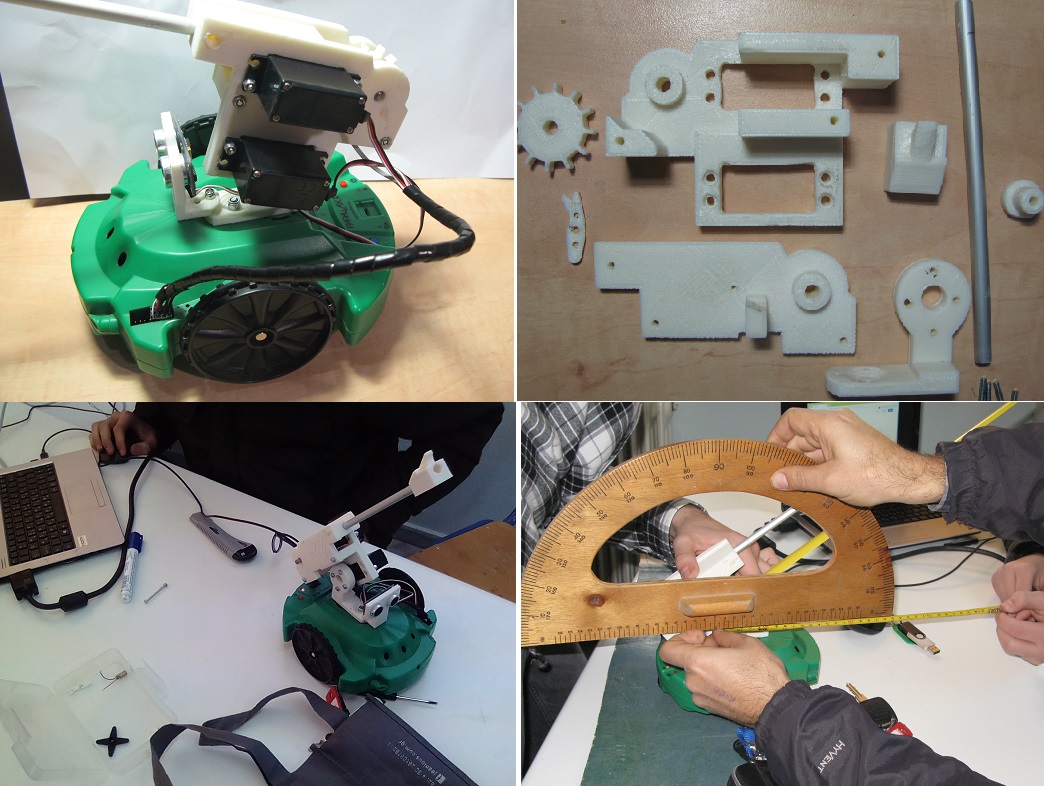 The inspiration project was the
"S2 Marauder: 12-shot Semi-automatic ..."
from Phil Pilgrim, an amazing rubber Gun for S2.
However I believe that the S3 Hacker Port, the 3d printers and BlocklyProp can make this project suitable and for not advanced makers and programmers.
That exactly was my main effort for that project that is still in progress...
Using that gun with BlocklyProp, I found powerful trigonometric commands that can activate students in order to use Maths better ....
In the next posts I'll give gradually all the activities and details of this project and I expect to improve it through the discussion, your comments and ideas....
For those with a 3d printer the parts are here:
https://www.thingiverse.com/thing:2789905