Probably my best, and saddest project
Our senior dog had (we thought) dementia, and had a very strong compulsion to spin. At some points it was so strong that he'd be at it for hours, until he literally collapsed, and then continue clawing himself in circles with his front paws.
One day, as an experiment, I put him in his bed and spun it manually, in his preferred direction, and he calmed right down and went to sleep.
The next day I built this: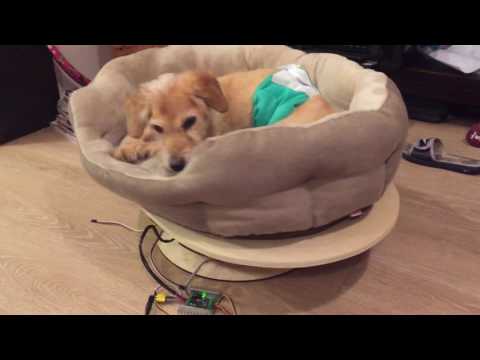 It turns out that he most likely had a brain tumor. He only got to use the Tumor-go-Round for a couple days, but given that it was about the only thing that seemed to calm him, it was worth its weight in gold. We had someone come to the house this morning to end his suffering. It'll be a while before I can look at a pair of Arlo wheels and think of anything but his contented face spinning in circles.