Wow. I'm interested in laser cutting 1/16" plywood for R/C airplane parts. Until yesterday I had no idea such a thing could be had for $400:
https://www.amazon.com/CNCShop-Engraving-Machine-Engraver-Woodworking/dp/B012F0LKHE
I was vaguely aware of homebrew diode-based CNC systems that could burn an image, but thought any usefully powered
cutting
system would cost $10k++ or whatever.
Supposedly the cuts are .001" resolution, burn marks can be minimal, and the cuts are fast. (video below)
According to reviews the software is junk, but I'm just interested in the hardware. Worst case scenario I would spend a couple days interfacing a micro to the stepper drivers, doing a canned production routine.
I'm posting here because some of you might find this interesting, and for getting feedback. For example, if I am envisioning just doing a custom controller, maybe I should be looking at a different (and maybe even cheaper) product in the first place?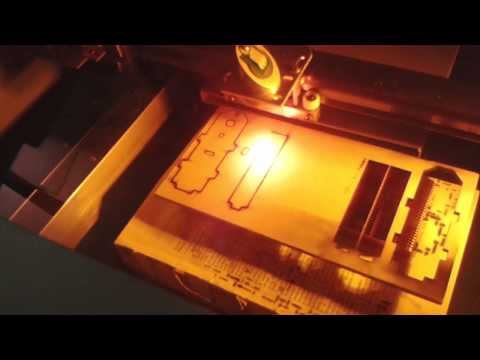 I am the Master, and technology my slave.