First of all, the build was a real pleasure! Nearly everything fit together perfectly. All of the threaded items worked perfectly. The screws threaded in and screwed down effortlessly when put in straight, making it easy to avoid cross threading. Once they seated, they tightened up firmly and obviously so that there was no doubt that it was tight, and no temptation to over tighten. The tolerances were just amazing and the end result was sturdy and great looking. I told my wife it was like taking pictures off of a CAD drawing and putting them together in real life, they fit together SO well! That is the kind of thing you don't find in any typical store bought item. Even automotive parts don't fit together like this!
The end result is an amazingly quiet, smooth operating platform. We were all surprised at how quiet it is. The fans on the motor controllers are the loudest part.
I wanted to share my experience, so here are some photos and documentation of a some of the major steps and the issues I found.
Kit addition recommendations:
First, "missing" items. Nothing was missing that was advertised, but there were a few items "in between" items that should have been included in one kit or another, but were not.
Based on my experience I would recommend that you add the following items to your kits:
HB-25 Mounting Bracket kit:

http://www.parallax.com/product/725-29144
Add TWO more screws to each bracket kit. These should be the screws that would be used to attach the bracket to the Arlo Base.
Also, please add another photo to the web page showing the bracket mounted to an Arlo platform. This picture would work well:
http://www.parallax.com/sites/default/files/news/ArloPDB-06.png
HB-25 Motor Controller:

http://www.parallax.com/product/29144
Add a 3 wire servo/extension cable to each kit of suitable length to run from the HB-25 to the Propeller Activity Board location on the Arlo.
Arlo Robot Base Kit:

http://www.parallax.com/product/28960
Add the required stand offs and screws to mount a Prpoeller Activity Board to the Arlo Base platform in the typical location.
Add two additional #4-40 x 5/8" Round Aluminum Standoff and
Add two additional #4-40 x 5/8" Pan-head screw to facilitate additional battery mounting options.
If these few items had been included it would have saved me some hours of rummaging through bins and a trip to the hardware store.

:)
Not to mention it would have made my entire build work without having to source a single part myself!
Problems:
I ran into the following problems:
No tapping was required to fit the Axles to the motor shafts, they just slipped on.
I had to drill out the holes in the axles to allow the drive pins to fit, otherwise it was impossible.
The batteries were not held closely by the stand offs on the battery tray.
I will cover these more below in my report.
Assembly report with far too many pictures:
Motor Mount and Wheel Kit:

http://www.parallax.com/sites/default/files/downloads/28962-Motor-Mount-Wheel-Kit-AL-MP-Product-Guide-v1.0.pdf
Step 1: Axle






Concern: NO tapping was required, and the fit was not the same left to right:


The shaft on the motor with they grey cable allows the axle to slide on and off easily with no force.



The shaft on the motor with the black cable allowed me to seat the axle with mild hand force, and removal was the same.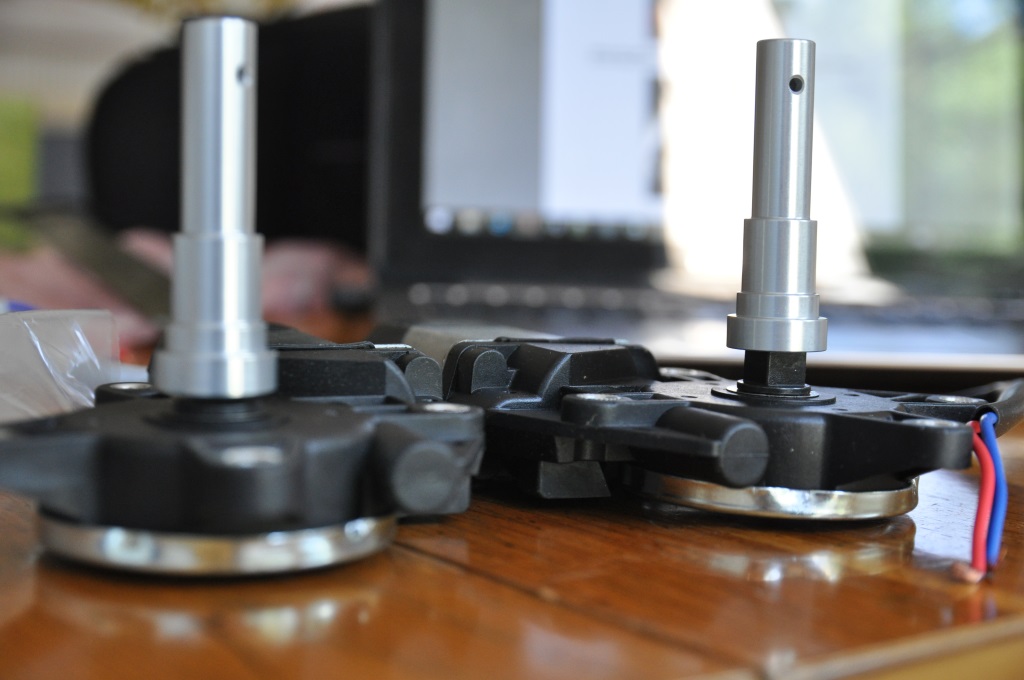 Swapping the axles left/right made no difference, so the difference is in the motor shafts, not the axles.
Once I had everything together there was NO play at all in the axles. Neither rotationally or side to side in any direction. They feel completely solid. So the loose fit on the motor shafts does not seem to be an issue.


Step 2: Encoder Disk
There was a lot of "chaff" in the gears, but this was easy to remove, and it was noted in the instructions.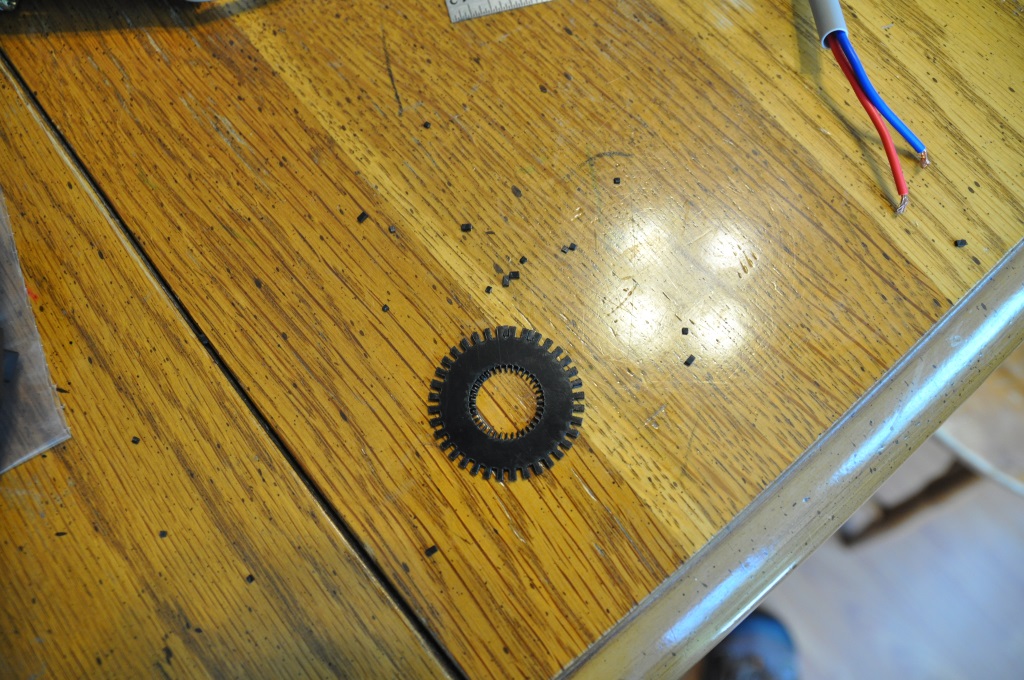 The benefit was lots of little black bits to follow me around for the rest of my project.

:)



Step 3: Bearing
Everything went fine here. the bearings slipped on perfectly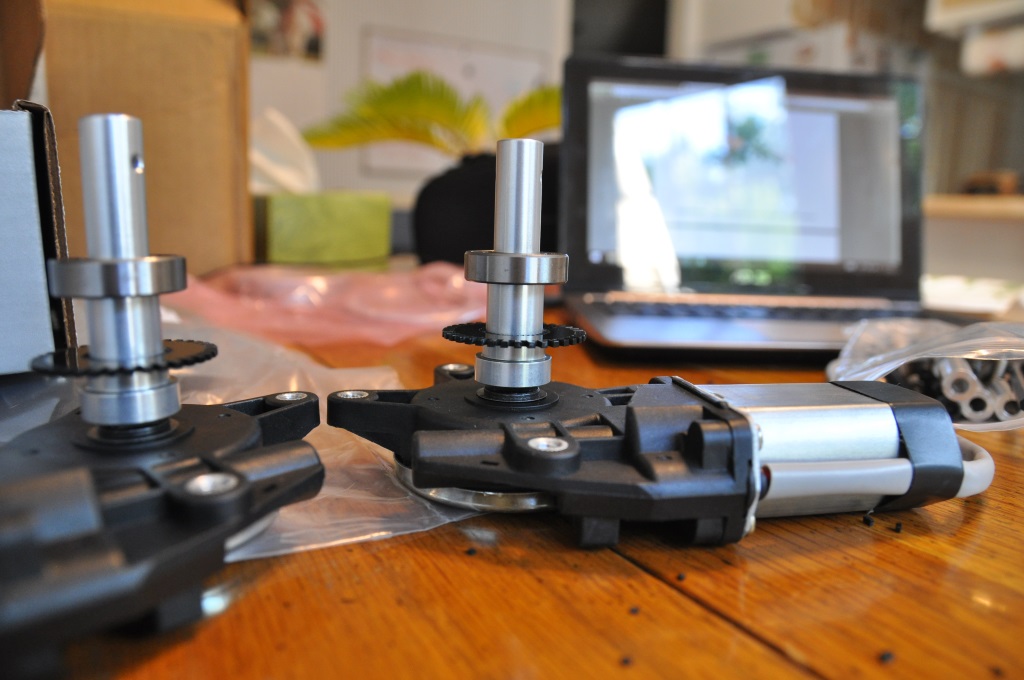 Step 4: Bearing Block
These bearing blocks are really beautiful! Parallax doesn't give themselves enough credit for these!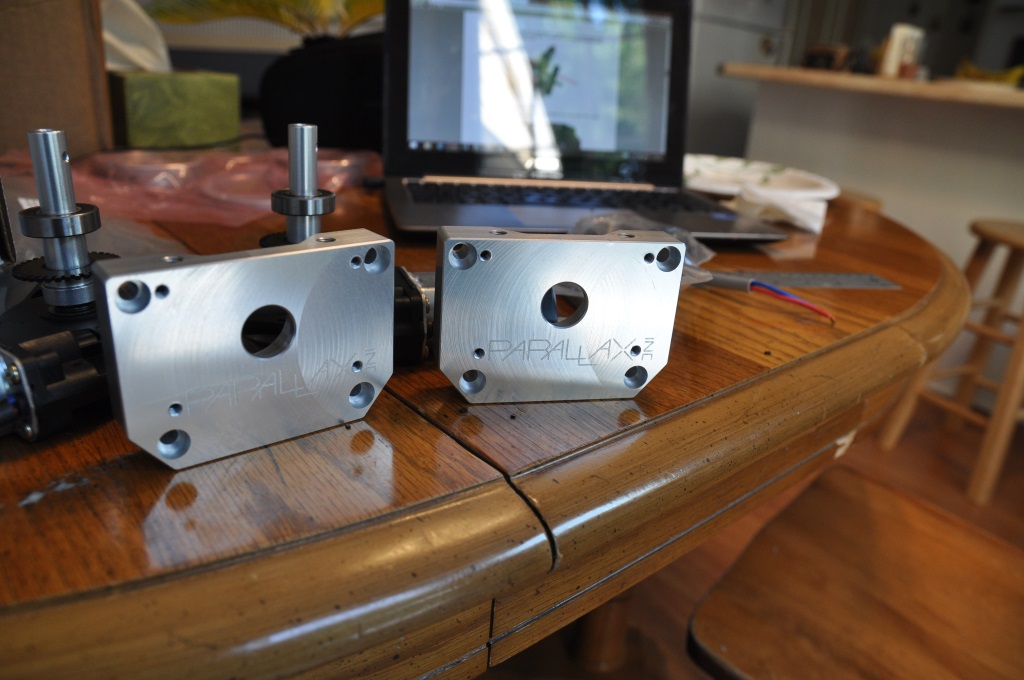 If these were some "air intake spacer" for an American muscle car they would charge $500 for these, and have them spread out on a flashy web page with some models holding them suggestively!

:)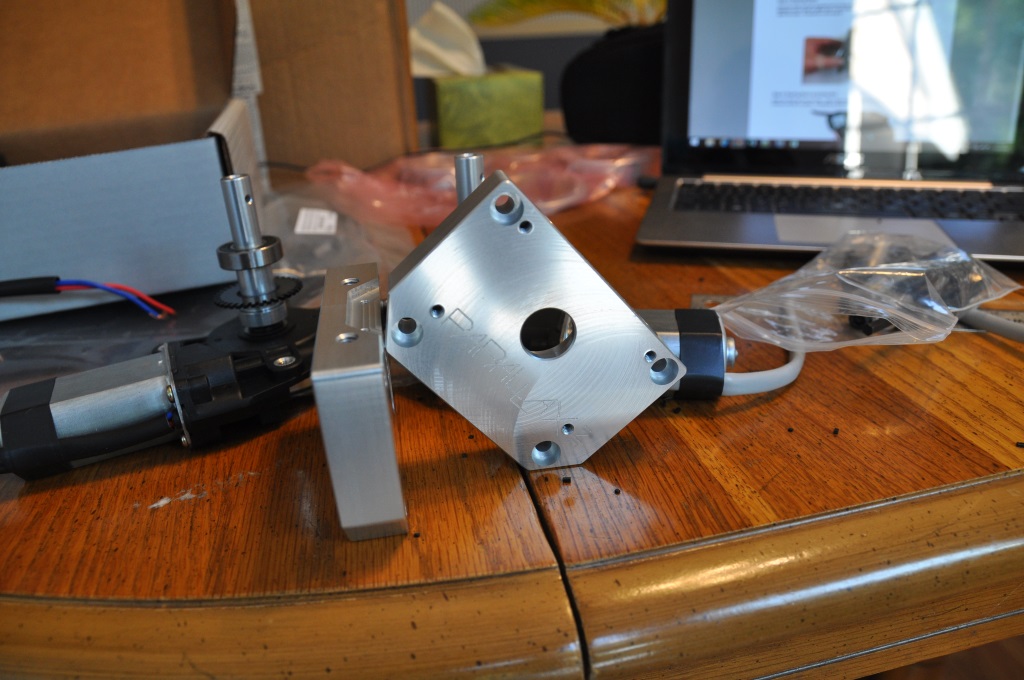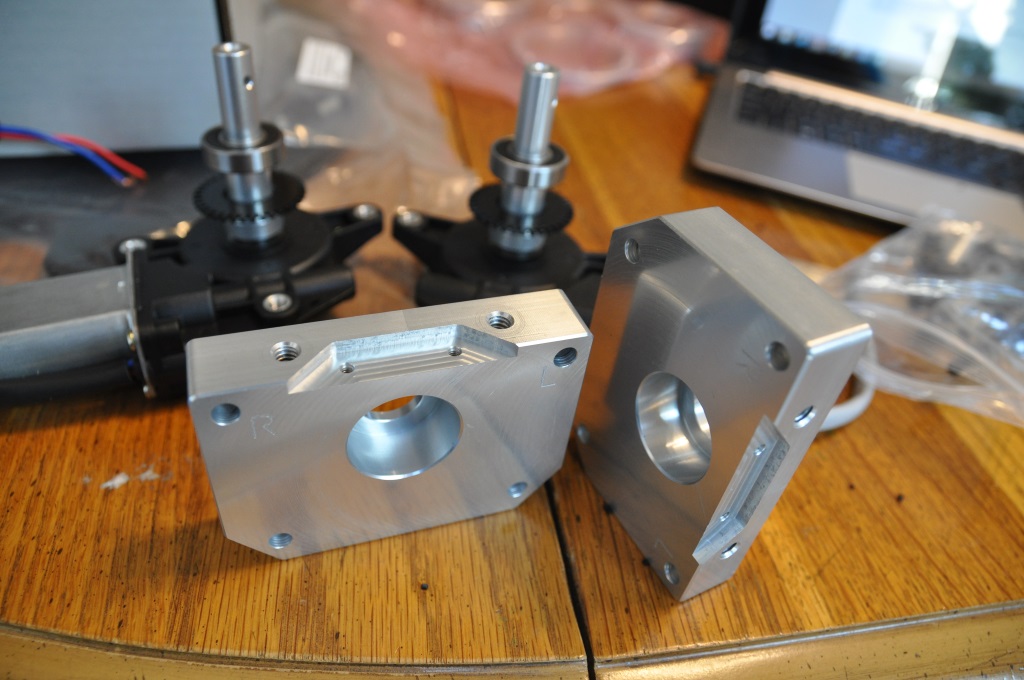 They also fit perfectly, providing the core for that amazingly tight motor drive system.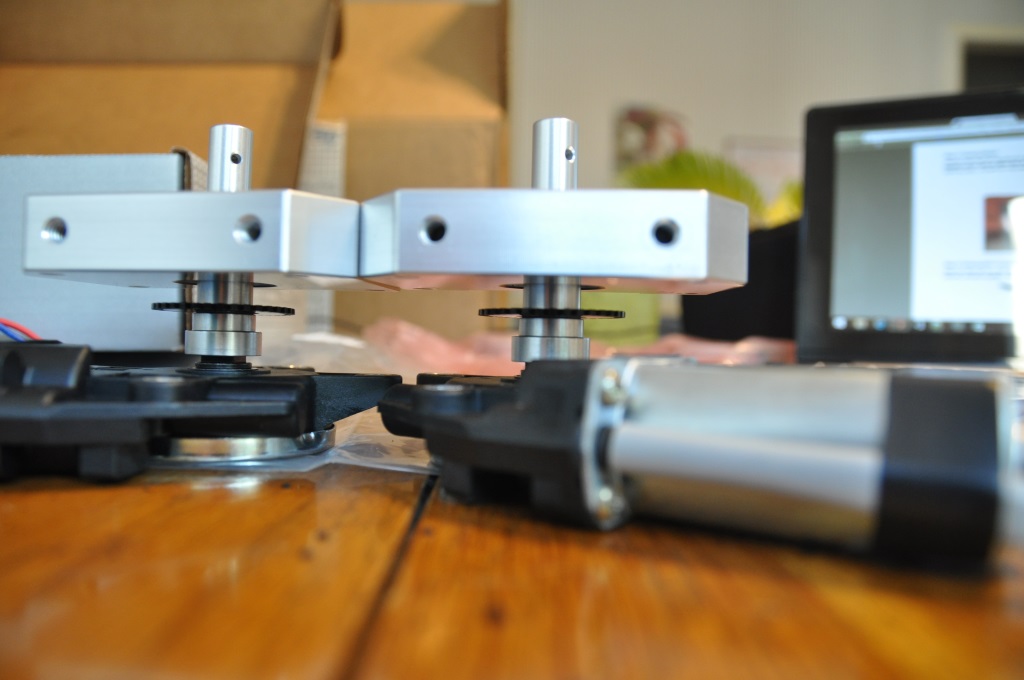 Continued in next message . . .