55 Parallax Propeller's, Parallells Processing of Permanent Perturbations.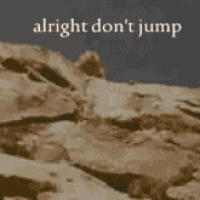 Clock Loop
Posts: 2,069
432 core super computing? But who cares!
BigBoy55jpg.pdf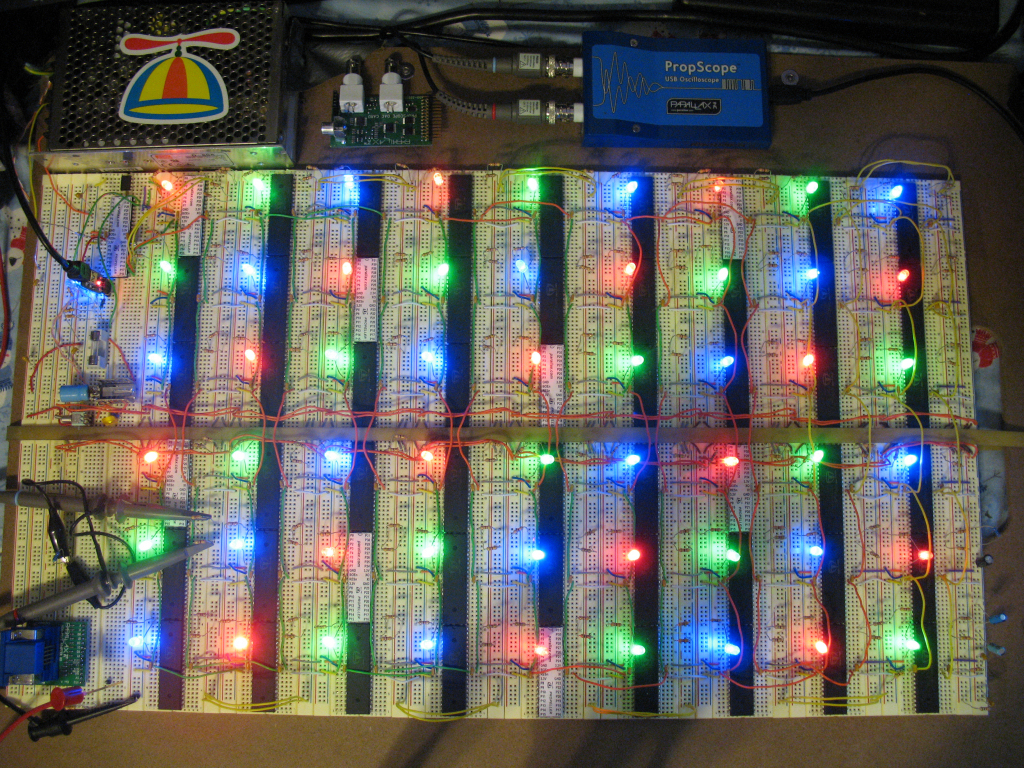 4884 - Archive [Date 2010.12.16 Time 04.33].zip
Articulating Boiler - Archive [Date 2010.12.16 Time 04.34].zip
BigBoy55.pdf
<---skeeeeematik
BigBoy55litjpg.pdf
I like having 1,620 I/O at my fingertips.
To study the nature of randomness in a digital processor network using the same clock source, 54 prop chips were all connected to a master prop.
The master prop holds the eeprom, and accepts prop plug input for memory/program download.
The master prop controls the reset and clock lines for all 54 props.
The master prop also sends all combinations of a word out broadcast to all 54 props that are connected bus network style.
When a slave prop sees its number broadcast on the bus line, it replys with the same number.
Then the slave prop runs code depending on the number broadcast.
Its possible to broadcast messages to all props, or single props, after the initial enumeration is done.
Repeats are possible in any system that has reduced choices and increased speeds.
If repeats are a worry, then a long sized variable should be used in the random ID generation.
Enumeration of the Randomly generated ID's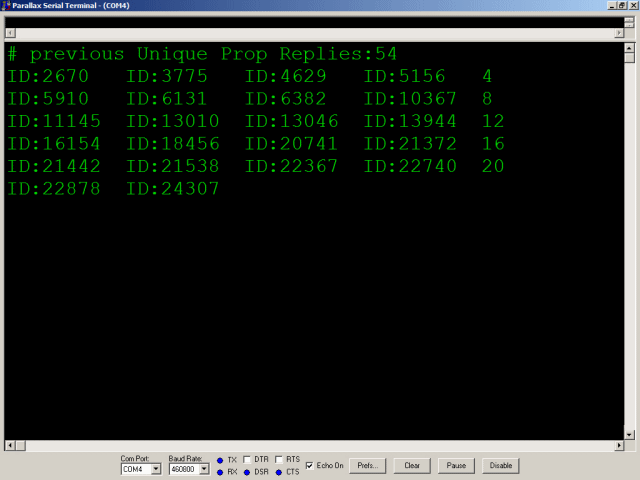 Every step up in variable size reduces the speed that the whole system can communicate at due to more data being sent over the same speed pipe.
The communicaiton speeds of the bus network can be increased with lower value resistors, but the power draw will increase, if the props are connected to the bus with lower values, one needs to adjust all other bus resistors in relation.
Having?
You take 55 props,
some programming, (attached)
a bag of 470 ohm resistors(500) (not attached)
a 3.3v regulator (2A)
a huge breadboard
wire
57 leds
A prop scope is shown in the picture, which works well on DIAGNOSTICS.
(there are sharks in the water here, no swimming without a propscope on your boat.)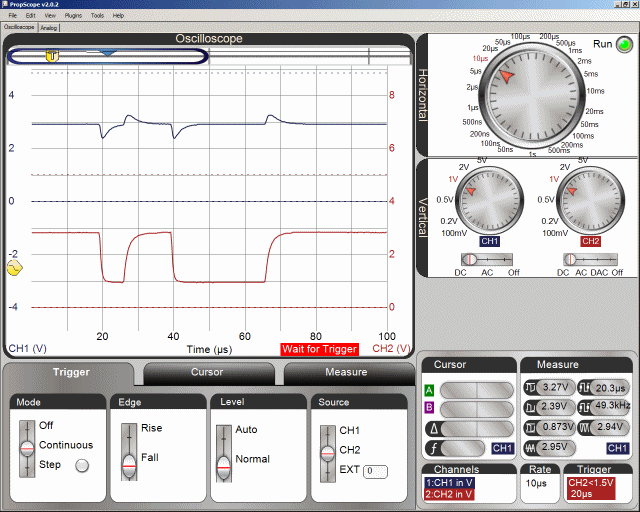 432 cores, 1,620 I/O, 64.8 A max peak draw - 10.8A continuous, @3.3v.
150kbps - communications using the same rx/tx lines for programming all 54 props.
Word location enumeration of 54 randomly generated ID's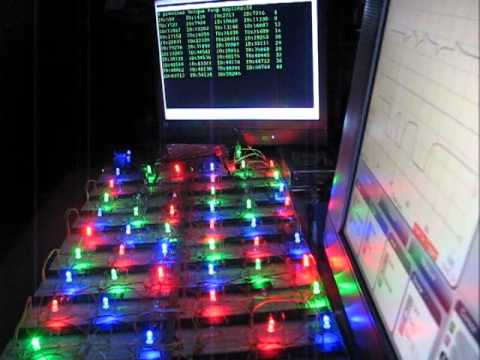 ****************END TRANSMISSION**************
TERMS OF USE: MIT License & Licensed under the TAPR Open Hardware License (
www.tapr.org/OHL
)
"Permission is hereby granted, free of charge, to any pers...........................
..............................OMITTED FOR FORUM............................................. ..
.................. OF OR IN CONNECTION WITH THE SOFTWARE OR THE USE OR OTHER DEALINGS IN THE SOFTWARE. "
The dsp/fpga king is dead, long live the prop.