SegBoard / SideWay - self balancing two-wheeled skateboard
JasonDorie
Posts: 1,930
This is still a work in progress, but it's far enough along to show it now.
It's a two-wheeled, self-balancing, electric "skateboard" thing. The brain is a Parallax Propeller (on a HoveryFly Gimbal board) running my latest Quaternion/DCM hybrid IMU code. It doesn't steer yet, but only because I haven't gotten to that part. There's no motor feedback either, so keeping it tracking straight is all done with the IMU - it adjusts the motor outputs to compensate for measured changes in heading.
Update: steering via Wii Nunchuk, and a power switch.
The frame parts all laid out prior to welding.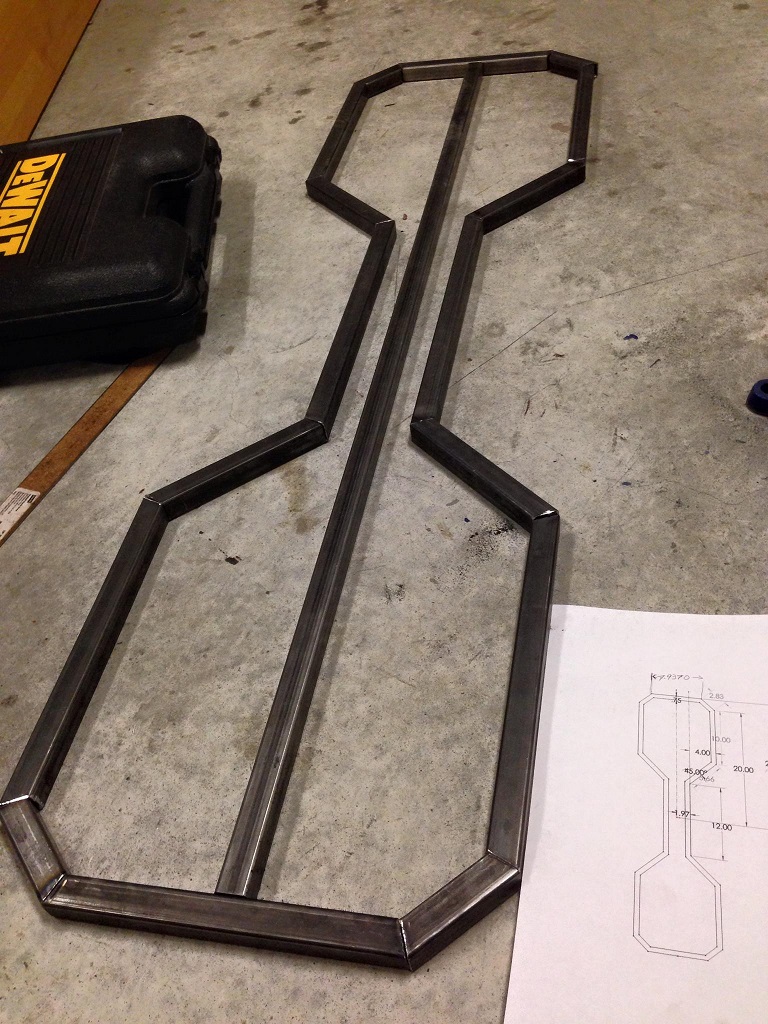 The underside of the board, showing the motors, gearing, chains, and the results of my horrible welding skills.
The custom motor mount plates - my very first home-CNC'd aluminum parts.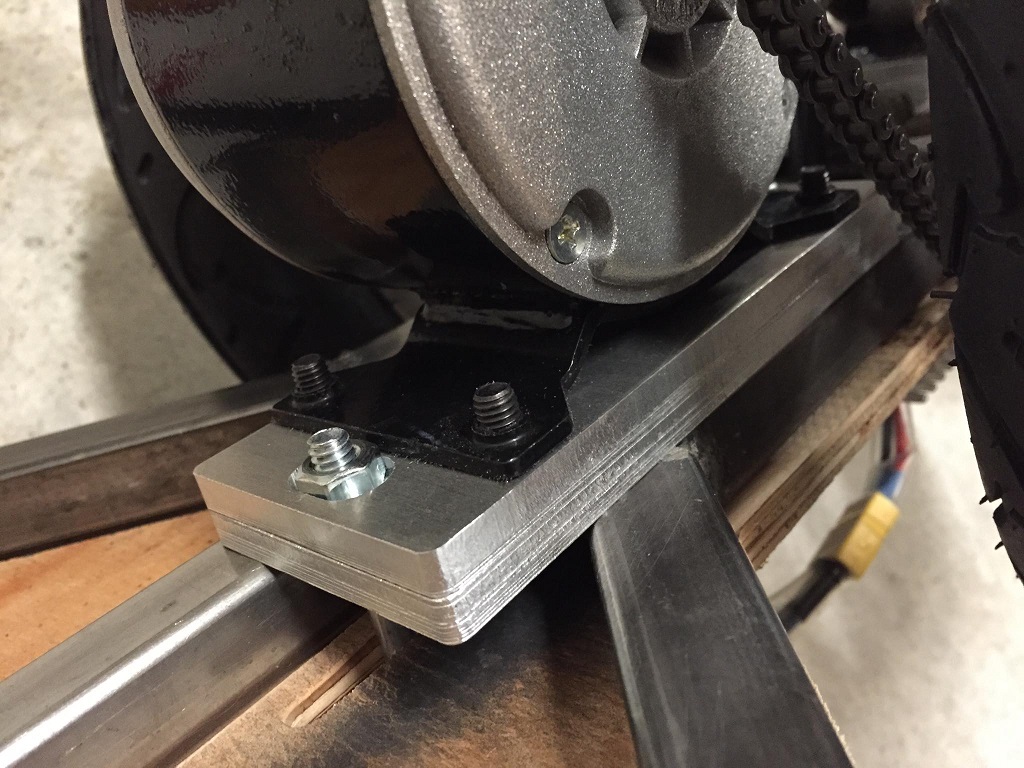 The HoverFly Gimbal board and the 2x32 Sabertooth motor controller.