The P8X180 Computer System
macca
Posts: 617
Hello,
Presenting the P8X180 Computer System.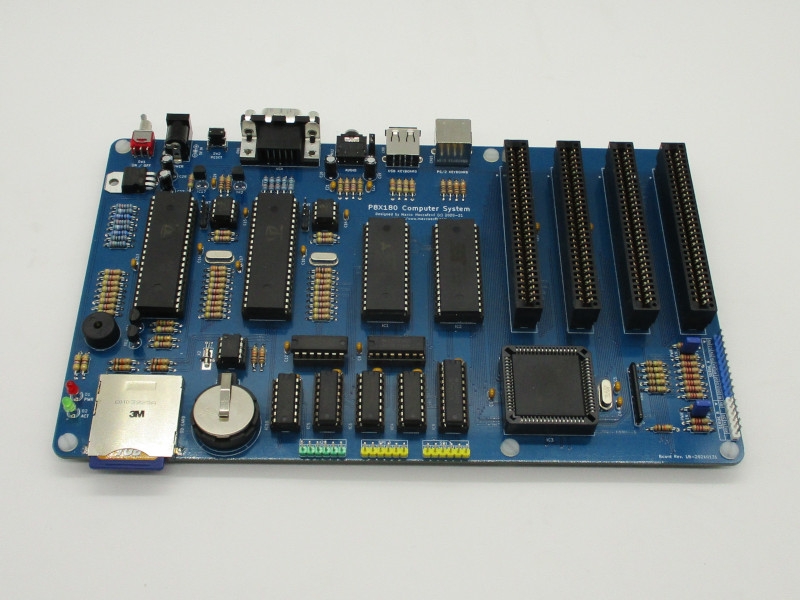 This is a Single Board Computer (SBC) based on the Zilog Z8S180 8-bit microprocessor, with the help of two Propeller 1 microcontrollers driving the onboard peripheral interfaces.
The main board includes the device interfaces needed to run stand-alone such as VGA video, USB or PS/2 keyboard, mass storage, and others. Four slots allows to expand the system with additional peripherals such as modems, printers and hard drive controllers.
Specifications
Z8S180 (Z180) CPU @ 18.432 MHz
512 KB flash ROM
512 KB static RAM
256 colors VGA video
USB and PS/2 keyboard
Dual channel audio
SD Card Storage
1 Full TTL serial port
1 Simple TTL serial port
I2C and SPI interfaces
Battery-backed Real Time Clock (RTC)
32-bit floating point math co-processor
4 expansion slots
The project is completely open source. Design files, firmware and software sources are available from the the git repository.
Reference links:
https://www.maccasoft.com/electronics/p8x180-motherboard/
https://dev.maccasoft.com/p8x180
Enjoy!