Prop 1 with a low pin-count 512KB SRAM
Cabbage
Posts: 15
If you had a 512KByte SRAM module with a 13 pin interface (3.3 Volt GPIO), capable of data transfer rates of up to 20Mbit/second... and a Propeller 1 to connect it to... what kind of project would you build?
I'm having a major failure of inspiration at the moment. I thought of making a logic analyser, but that's obvious and boring (and besides I already have one).
Could such a slow SRAM be useful as some kind of video framebuffer? I'm not very familiar with the Prop's video capabilities.
Can anyone think of an interesting project that could benefit from a decent amount of volatile RAM?
Here's a picture if anyone's interested...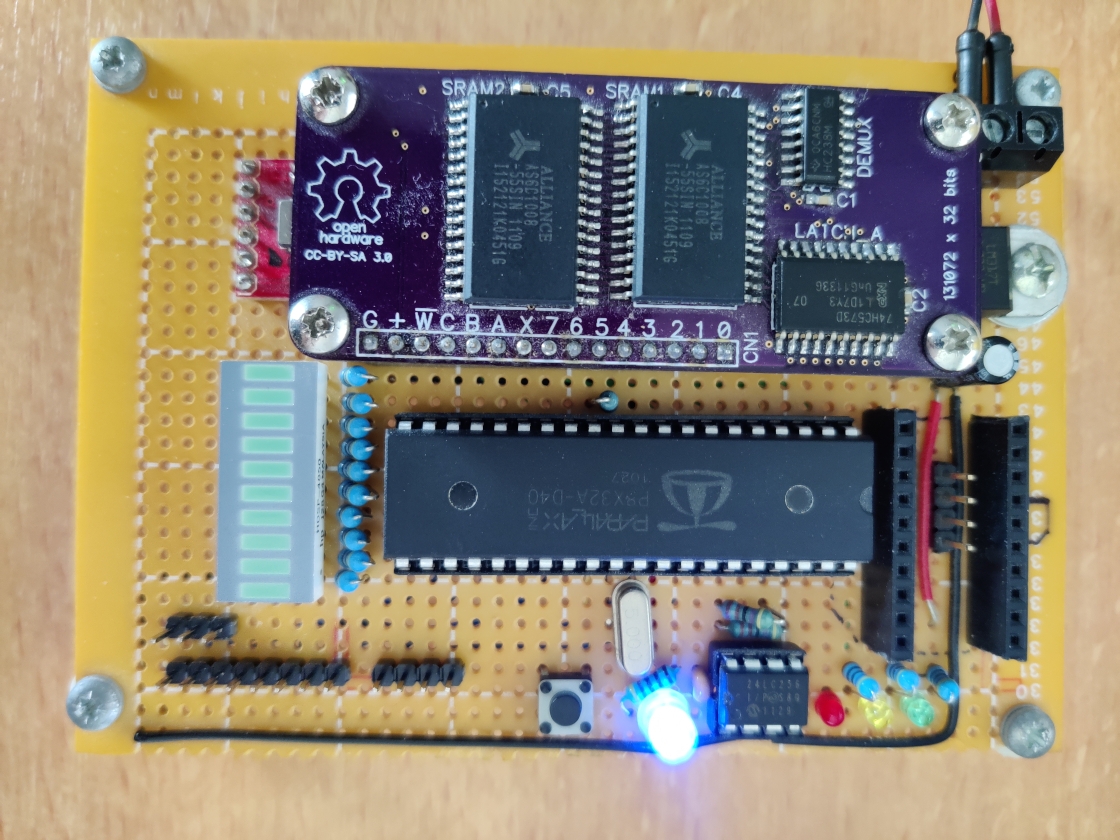 The eagle eyed will notice that it's open source. If anyone wants the schematic and PCB files (Diptrace format) let me know.

I designed it because I wanted a good amount of storage, but without using lots of IO pins. The sacrifice is speed of course, the address gets latched in in two parts (using MOVS) and this lets me compress the IO interface down to 13 pins.
The 20MBit/sec figure is based on my old PASM driver that I wrote ages ago. It turns out that it takes 32 instructions to read / write 32 bits of data to / from the SRAM module. The module is optimised for 32-bit long transfers but you could theoretically stripe each column at 8 bits at a time if you were to re-write the driver. I'll provide the code if there's any interest.
The Alliance ram chips don't seem to be easily available these days, but alternatives do exist from other manufacturers.
What could I use this (completely impractical thing) for?