TM1637 Driver (Spin)

JonnyMac
Posts: 7,552
Playing with the TM1638 caused me to try the '1637 as well. The attached demo code was tested on this display:
--
https://www.amazon.com/gp/product/B06WWN9Z6J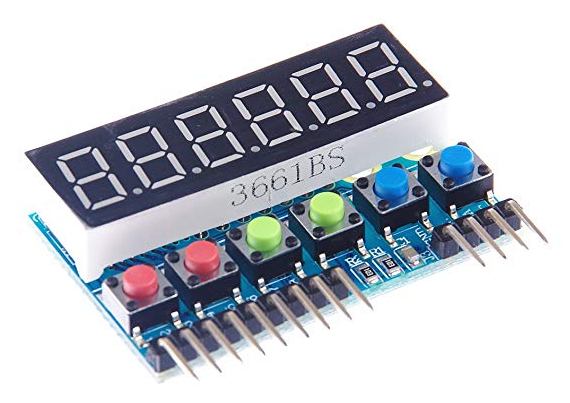 ...but will work on 4-digit displays with decimal points. I don't know if it's a bad pcb design or I received a defective module, but the button input pins (9-pin header) do not work as expected; on one of the eight button inputs seems to be connected to the TM1637. In my button demo code I can see buttons 1-6 (onboard) and button 16; none of the others work. The TM1637 is designed to sense one-of-16 buttons.
Added a demo for the wr_buf() method.