I present "Halo" ..... my latest Laser Robot scanning system.
Its been almost a year now that i have had the idea to cast some form of "Halo" around a robot and detect the reflected signal.
[video=youtube_share;mgrWN6PrN0Q]
[video=youtube_share;KhhNyPzmRZA]
Then after playing with some motor driven angled mirrors and lasers .....
..... the idea came..... narrow down the resulting Laser circle and beam it around the Robot........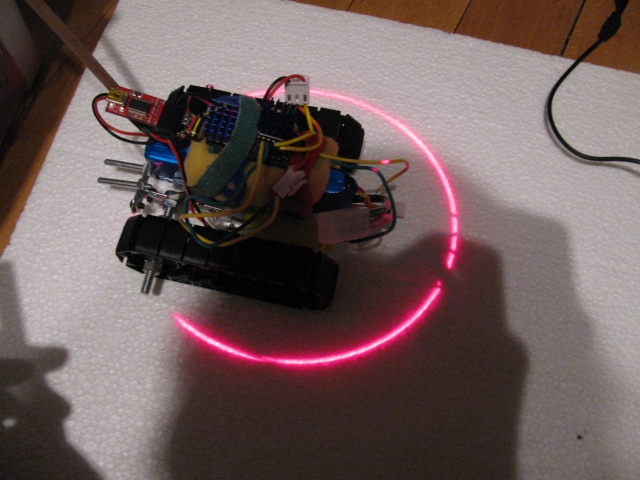 I placed a Wii-Camera on the construction to capture the laser circle.....YAY.
The Hacked
Wii-Camera
is able to track the Laser at a good speed, although slower is better.
When the laser beam is broken by an object or a "cliff" then it possible to detect a break in the circle picked up by the Wii-Camera.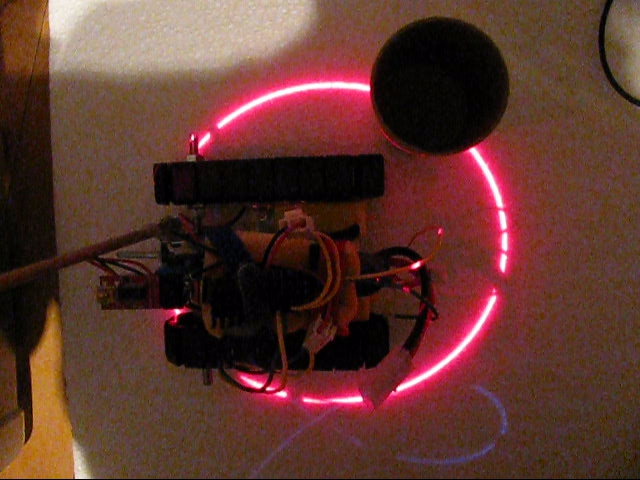 Left is low resolution mode approx 120 points Right is high resolution mode approx 1024 points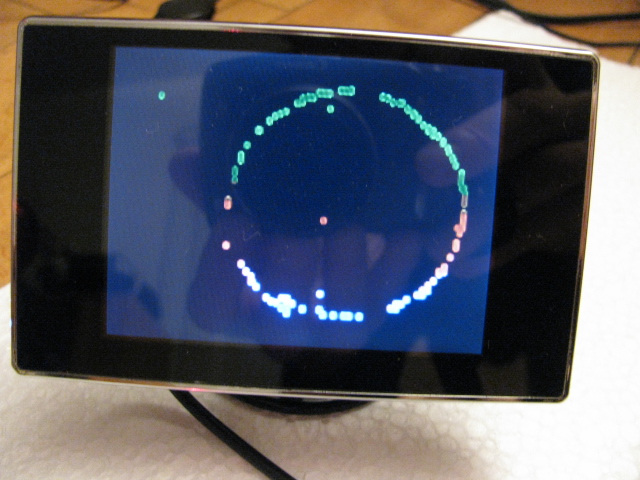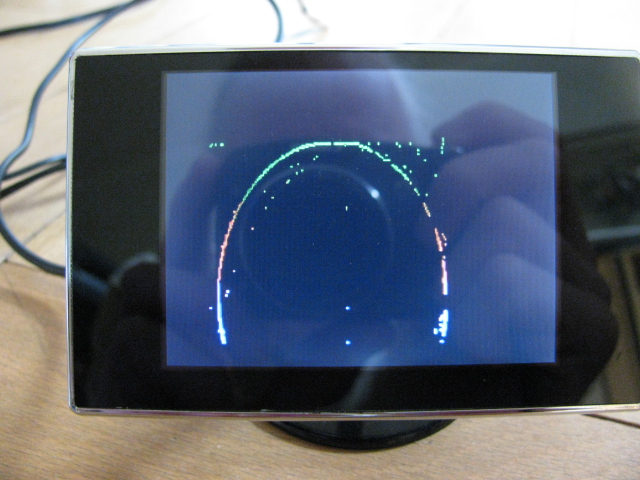 This is just the start of a whole new concept for me..... still much processing to deal with.
The laser "Halo" system by my current ballpark calculation provides a 360° sweep circa 1024 points.
5mw Red laser works best.......
Pulsing the laser on and off gives a better environment for the wii-camera........
...... the wii camera works best when it can see single spots of light........pulsing the laser on and off provides this.....
Gives an interesting optical effect and shows how you can adjust the resolution by software.
It also speeds up the sampling time.
The Xmas bauble acts like a mirror / wide angle lens (its red colour helps to filter out none red colours :-)
and picks up the relected laser ring off the floor.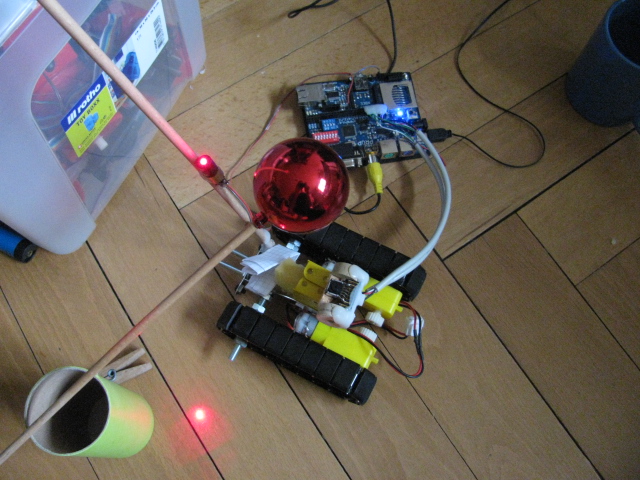 Now it turns out that a Red Xmas bauble can reduce the height of the laser pole YAY.
laser Circle still projected onto floor from above .... then Wii-Camera mounted on robot looking up at a Xmas Bauble.
The speed of the laser circle should be kept low......the wii camera can only track well at low speeds......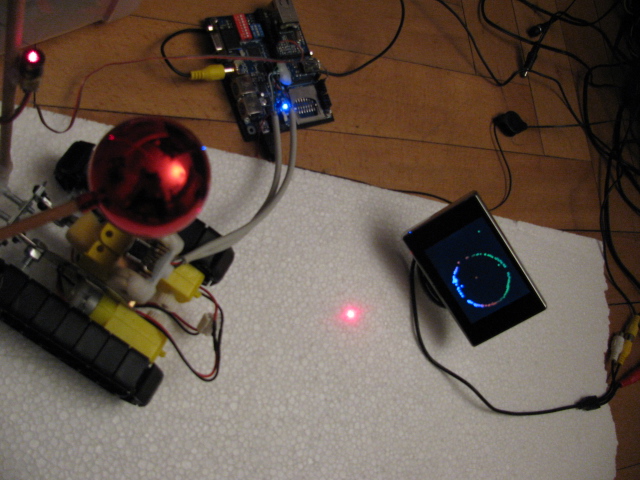 Thats the story so far - the robot tracked vehicle works ....
.. now its only a case of squeezing code from two propeller systems into one ....
The Wii code making it all possible is from Graham Stablers which can be found here
Wiimote IR blob tracking camera