Question about jm_io.spin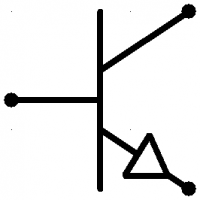 R Baggett
Posts: 115
Hi,
I am having some trouble getting a pulse to emulate an NPN output from a PLC (0=active)
I was happy to see such a function available in jm_io, and that it seems to be able to handle pulses of either polarity.
In running the attached code on a flip, I am able to get a positive pulse, but if I uncomment line 22, or add a pullup to P26, I cannot get a negative pulse.
Also, the output seem to remain asserted after the pulse is done. (Even with line 22 commented out.)
this shows as being unable to pull up with the resistor after a successful positive pulse.
I am using ctra for the function this code should test, but it seems this should not be a problem.
Am I doing something wrong?
Thanks!