SmallBASIC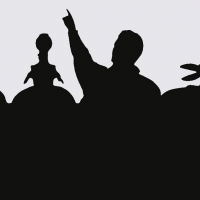 Mickster
Posts: 2,539
Not to be confused with the MS product
Just a heads up:
Much of my FlexBasic programming, I want to do/prove on the PC where I can graphically output to the screen and I want to edit/run instantly.
I just came across SmallBasic and I have to say that I'm darned impressed.
First impression of the IDE made me seriously consider uninstalling because it's very sparse but once you get familiar with it....well it works. I tend to do serious editing in Notepad++ but after loading into SmallBasic, tweaking is no problem. Hit F9 and instantly Run (interpreter)
The default "theme" didn't suit me but [Alt-t] will index through a few alternatives.
Craig