Key Fob Remote (#700-10016) wire connection
Hi application engineers and hobbyists,
I am going to use a Key Fob Remote (#700-10016) to control a stepper motor, two keys for forward and backward movement controls, other two keys for speed-up/down controls.
The Key Fob receiver guide has a description, table, and drawing as shown below, I am confused with the use of VT. The description gives an option to select VT or D, however, both the table and the drawing show that VT should be used together with D. The remote has only 4 keys, D1 through D4 should work for the 4 keys, why is VT pin there connecting other D pins?
Description


Table


Drawing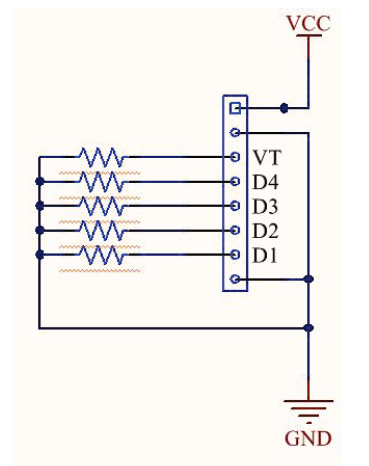 The attached file is the guide.
I have a wire connection drawing included below for my project, I left VT unconnected. Three 9 V rechargeable batteries (8.2-8.4 V at full charge) are used to power a stepper motor that is rated for 24V use. A resistor divider is used to split the voltage to power the wireless receiver, providing 5.66-3.45 V to the receiver for the battery voltage range of 24.9 - 15 V. The motor controller has only 3 digital pins, I have to use an analog pin as a digital pin for my project.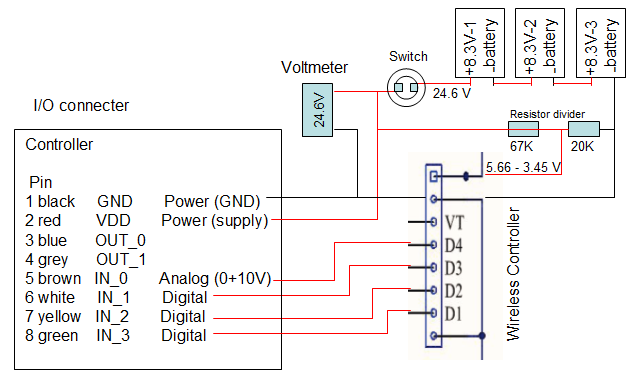 Could I trouble you to check if the wire connections are OK?
Thanks,
Gu