SOLVED: My odd connectivity problem...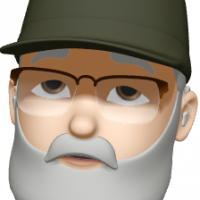 TommieBoy
Posts: 26
I've been using an Activity Board WX with a wifi module for a couple of months now, and I love it.
One of my favorite things is that I can program the WX without physically connecting to my PC. I can leave the WX in the kitchen, testing away, while I access it from the 'lab' for the occasional adjustment.
Today, I am faced with a new issue and it has me scratching my head.
I wanted to tweak my program on the WX. When I went to upload it, SimpleIDE couldn't find the address to upload to. Odd. That's never been an issue.
I reset the port in SimpleIDE. No change.
On spec, I reset my modem and my wifi router. No change.
I can access the page from my iPhone and the page is updating normally.
My wifi router sees both my PC and the WX.
My PC has full internet access via wifi and a speed test shows I have a fast connection.
- I tried to ping the address from my PC. No joy, yet I can ping from my iPhone.
Any help on what to investigate would be appreciated.
Thanks