I got the blues

iseries
Posts: 1,351
Blues wireless has been out for a while now and it offers a convenient solution for sending and receiving data from the cloud. AWS and AZURE have solutions but it requires a complicated process.
Back about 20 years ago IBM came out with MQ Series for moving data between systems. This solution guaranteed delivery of a message from one system to another no matter what the protocol. Routes were setup between the systems and a message send on one system would then be routed to the other system even if the message was broken up and sent by different methods. The system would reassemble the message and present it in order to the end system.
Since then it has become open source and is now called MQTT. This is what AWS and Azure use to send messages to and from the cloud. MQTT is available for a number of processor and one could write it for the P1/P2. In addition security and encryption needs to be added so that messages cannot be intercepted.
Now comes Blues wireless that has several products to allow you to send messages to the cloud and have them routed to where you need them. The Cellular Notecard and WiFi Notecard have built in STM processors that take care of moving the message from your device to the cloud.
The communication between your Micro controller is simple I2c or serial. You just need to build a JSON packet with the message you want to send and the Notecard takes care of moving it to the cloud. Once it reaches the cloud it can be forwarded to AWS, Azure, or a website that you have setup.
The Notecards require a carrier board to mount the Notecard and provides connection between your micro controller and the Notecard. The Notecard has a special connector that you could build your own interface too.
The nice thing about the Cellular Notecard is that it comes with services that doesn't expire for 10 years. No more signing up for a plain and paying a monthly fee to send data to the cloud.
The Cellular Notecard comes with 500Meg of data so when you use up that data you have to buy more at a cost of about $5 per 150Meg. In addition there is a cloud fee for the number of transactions that you use.
In addition when you're not using the cloud the unit uses very little power and only wakes up when you want to send or receive a message.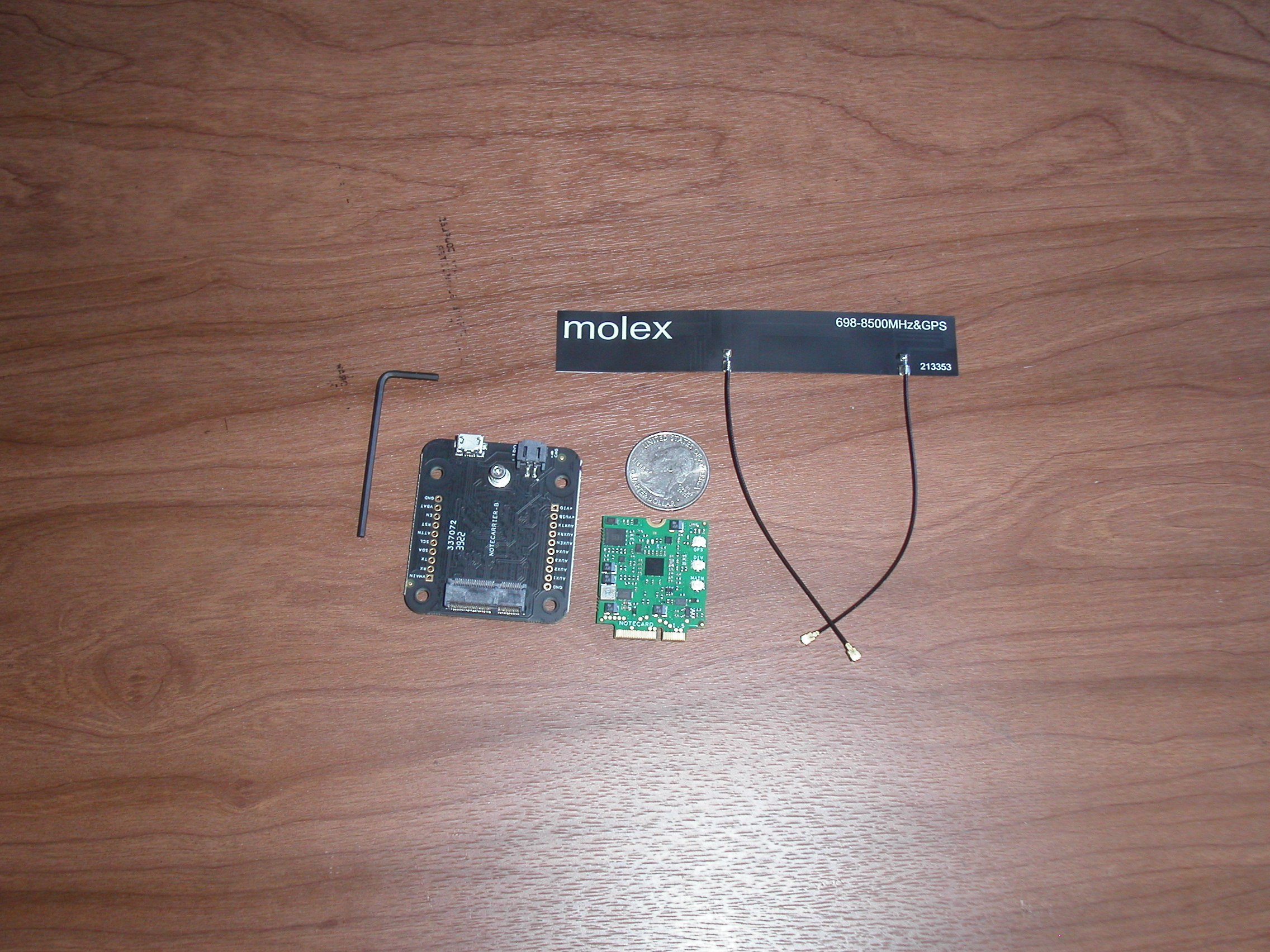 They have some quick start tutorial to help you get started.
Within a few minutes I was up and running and was able to send and receive a message from the cloud.
sample data sent:
{"temp":35.5,"humid":56.23}

sample data received:
{
 "time": 1675878573,
 "body": {
  "key1": "val1"
 }
}

Mike