Communicating with Nextion from the P2

kg1
Posts: 164
Using the Nextion Editor format: "t0.txt="Kevin"", 0
Here is how Arduino processes attribute changes:
For every component on Nextion, we can chance only attributes that are showed with GREEN color when Nextion is "running" with the following prototype .= . If attribute is text, the value must be inside <" "> quotes. Supposing we want to send to component t3 the text the command for Nextion is < t3.txt="HELLO">, from Arduino, we write < Serial.print("t3.txt=\"HELLO\"")>; When we type <\"> means that <"> is a character and it's going to print it over serial as character. Else <"> is a STRUCTURE. To change the font color t3, we write on Nextion: < t3.pco=BLUE > or < t3.pco=<31> > From Arduino:< Serial.print("t3.pco=BLUE"); > or < Serial.print("t3.pco=31"); >\
This aproach also has the same error: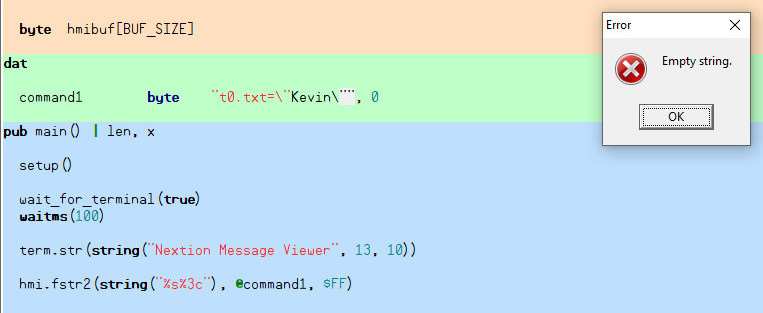 Although the next attempt is compiled by the P2, the Nextion Editor does not like the syntact and returns an error message: "1Ä":

Although this last attempt is successful (using: hmi.fstr4(string("t0.txt=%c%s%c%3c"), $22, @command1, $22, $FF) I feel there must be a better way:
Here is the beginning display: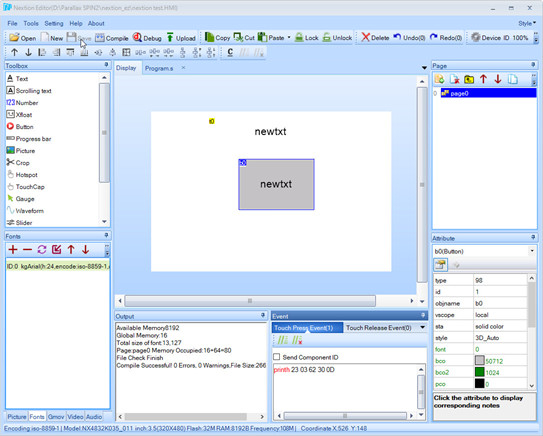 And the final screen: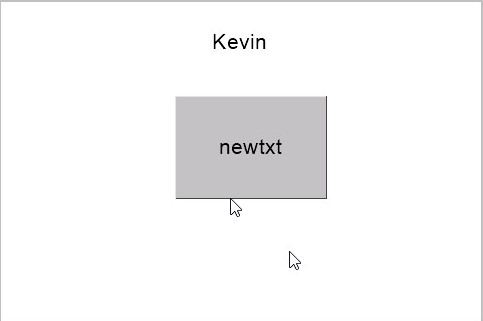 Comments welcome.