Github flush with cash — or soon might be??

Phil Pilgrim (PhiPi)
Posts: 23,514
I always envisioned Github as a shoestring operation run by volunteers. Until today. This full-page color ad ran in today's (Sunday) New York Times: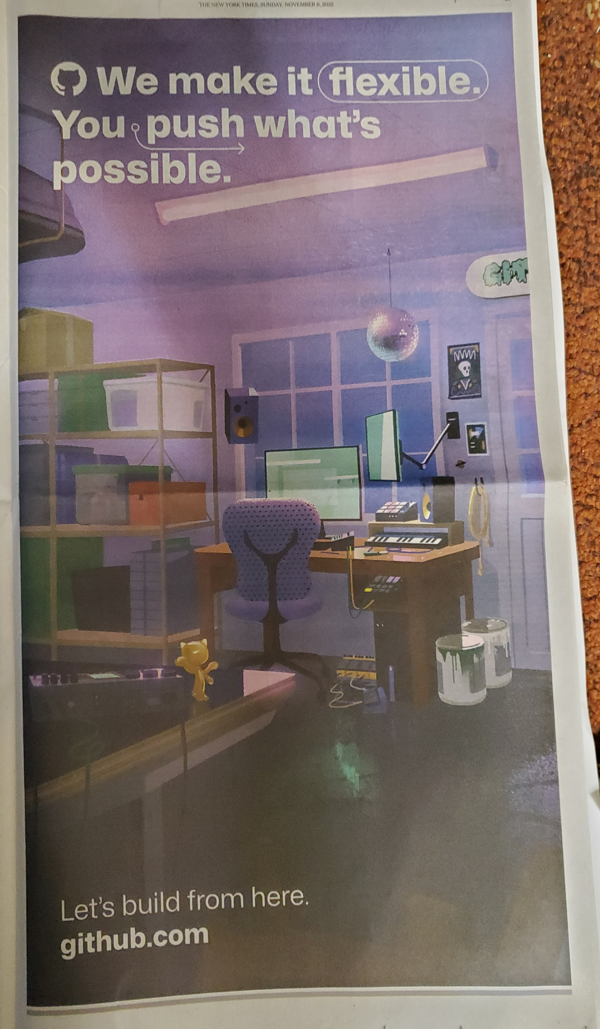 This is the print equivalent of a TV Superbowl ad, i.e. not cheap. Does this portend a new pricing model for Github? That will have to be a hard sell!
-Phil