Camera as Robot Controller

Duane Degn
Posts: 10,583
Fellow scholars,
I thought this video by Two Minute Papers was really interesting but I'm trying to figure out a real world application for it.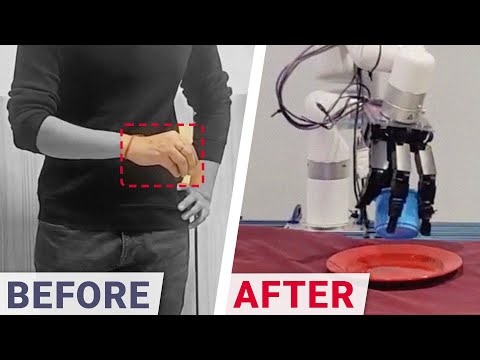 Of course it doesn't need a real world application for the research to be useful. The research is cool whether or not it's immediately useful or not.
I'm having a hard time thinking of a time when more conventional input device wouldn't be better than this camera AI combo.
Maybe there's a scenario where you'll have a robot operator who can't be trained to use a conventional input device. The camera method of control does appear to be intuitive. Maybe a robot which will have multiple short term controllers?
Anyway, I thought it was interesting and I'm curious if any of you can come up with an appropriate application for this tech.