P2 Spin2 Library for SD card Fat32 file system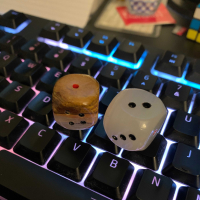 travelerdawg
Posts: 18
Primary goal of this discussion - find a Spin2 library that allows the P2 to write a txt file to the SD card of the P2 Eval board.
Ultimate end goal- utilize the built in SD card reader of the P2 Eval board to write 4 txt files while simultaneously recording 4 input sources from sensor data. The idea is the P2 would collect data in buffers from the 4 sources and write to the SD card when available. The P2 would act as a data collection device and later act as a USB host to present the contents of the SD card to a Windows PC. The Windows PC would then be able to copy these txt files onto the hard drive of the PC.
This is for an embedded project where the SD card would not be available to remove from the board once installed. We were able to do this with 2 data sources and writing to 2 open files utilizing the P1 and an ALFAT. The ALFAT is no longer available and our data sources have doubled. We would like to simplify our design by only using the P2 if possible. The ALFAT was able to create the file structure and act as a USB host in our previous design.