New user, overwhelmed, where to start!?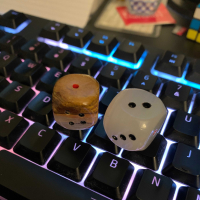 travelerdawg
Posts: 14
There are tons of examples, so many different ways to do things, but, as far as I can tell, no clear starting point for a new user. I have the P2 Eval board along with the Add-on boards. I am trying to learn Sping2/PASM.
Simple question: How to read a pushbutton? What to expect the state of the pushbutton to be?
The best question of all though, how would I find this out on my own? I am reading through the Parallax Propeller 2 Spin2 Language Documentation and I am having difficulty finding pertinent information. Browsing through the forums hasn't yielded any clear starting point. There is a lot of jargon, acronyms, and verbiage that seem to answer questions but are foreign to a beginner.
Thank you for your assistance. I am really looking forward to getting all of the boards attached and working on my Eval board at some point!
For my pushbutton scenario: Assume using "Control" board and the P2 Eval board. Assume "Control" board is placed on the P0 through P7 pins on the Eval board with the GND pins lined up properly. I have the four leds blinking just fine using this simple code:
PUB main ()
repeat
    PINHIGH(0 ADDPINS 3)
    waitms(1000)
    PINLOW(0 ADDPINS 3)
    waitms(500)