WIZnet WIZ6100 (actually WIZ610ML) board layouts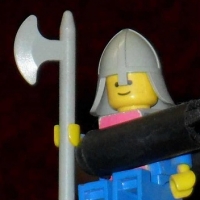 Scroungre
Posts: 149
Hi All,
What I have here are no less than three different circuit board layouts, each intended as an 'adapter' from a Propellor 2 development board to a WIZnet WIZ610ML Ethernet module. None have been built nor tested yet.
1 is for an SPI interface. Simple, but probably not very fast. Uses one 12-pin connector. It is distinctly 'handed' – the WIZnet module is not in the middle – in order that other slightly "too wide" devices can be used with it, given a few selected connectors. The board is 1.75" x 1.00", and the WIZnet module is expected to very much overhang one edge.
2 is for a Parallel interface, with a P2 Edge (JohnnyMac) breadboard, using two connectors. The board is 2.10" x 1.75", and the WIZnet module is expected to very much overhang one edge. It could be smaller. It also has 'hacking' instructions for making it work with SPI.
3 is also Parallel, but with connector spacing for a KISS000x board. Mostly because I wanted one. The board is 1.80" x 1.45", and the WIZnet module is expected to very much overhang one edge. The 'hacking' instructions from #2 will still work, but they're not documented.
About all of them:
All were done in CadSoft's Eagle rev. 7.6 (the last one BEFORE AutoDesk bought it).
All are two-layer designs.
With one exception, all traces are on the 'top', and the bottom layer is a solid ground plane.
There is no silkscreen on the back.
The capacitor is an 0.1uF 3.3V (min.) monolithic in the 1206 SMT size. It's optional.
Pin #1 on all connectors is denoted by a square pad.
The pin connections on the two parallel boards are the same.
The pin connections on the SPI board are wackily different (to the P2).
Check the schematics.
I have not put together manufacturing files. I expect to tinker with them through a few more revisions before sending them off to be made. They have NOT been built nor tested (Yet. We might get around to it someday).
Files supplied shall be (sooner or later):
.png, pretty pictures that everyone can look at
.brd, the board layouts, in CadSoft's Eagle format
.scm, the schematics, likewise.
I'll post the .png's first.
Use At Your Own Risk.
Comments, questions, suggestions, and even criticisms are invited. Insults will be replied to in kind or ignored at my discretion. Feel free to sniff around the layouts or schematics to see if I've blundered somewhere – could happen, I put these together on an otherwise idle Saturday afternoon. Apparently I don't have enough to do (ha ha). Thanks anyhow, for putting up with me so far. S.