Volume or Amplitude control for Sawtooth / Triangle waveforms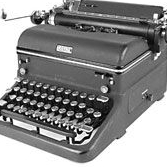 PropGuy2
Posts: 340
I have been successfully using the Smart pin Sawtooth and Triangle commands for audio beeps.
pinSTART(pp, P_OE | P_PWM_SAWTOOTH, x, 0 )
and
pinSTART(pp, P_OE | P_PWM_TRIANGLE, x, 0 )
but the output tone is full on and harsh. Is there a simple & elegant way to lower the volume /amplitude of the waveform to something less loud? from a whisper to shout?
Ultimately, I would like to program simple musical sequences or even voice words, ie. pre-recorded WAV files(?) on the P2 module uSD card, but that feature can wait.