Hexapod Robot for the P1/P2

iseries
Posts: 1,404
There are several hexapod robots out there but none of them are for the P1 or P2.
I did see the quick bite that controlled 16 servos so this project will need to control 18 servos. This winter project will actually make use of those servos, not just make them turn.
All the part will be 3D printed and require minimal hardware to put it together. I am a little concerned about the small servos sold by parallax. They have a working voltage of 3v to 4.8v. Why did they stop before 5 volts which is a very common voltage to use? Anyway, the servos that I will be using for this first go around will be some generic servos so all the part will be fitted for that purpose. My next build I will try to use the Micro bit servos.
This project will require floating point math as well as some geometry functions to calculate the position of all six legs. Inverse kinemetric.
So far, I have designed and printed the Coxa (hip), Femur, and Tibia (claw). In addition, I also printed a top and bottom shell to attach the legs to.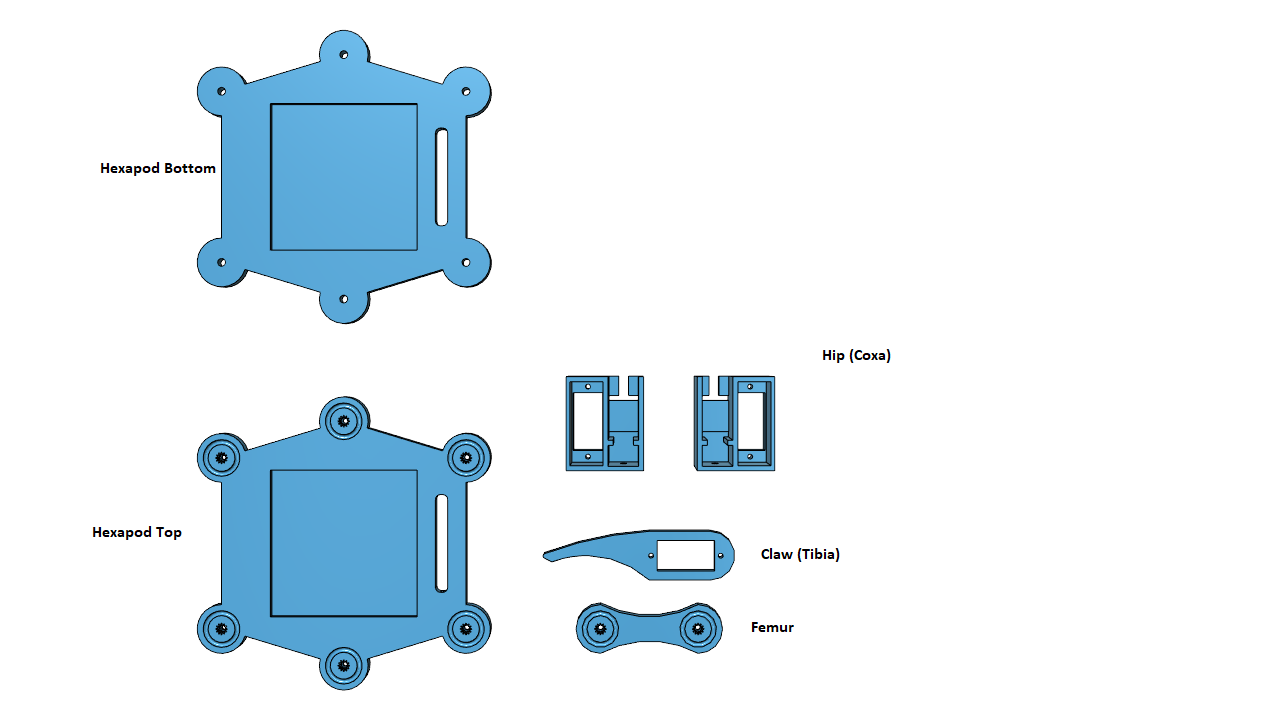 One additional Item that I need is the servo controller. Either I use PCA9685 or I need to build a servo board to power the servos and run 18 wires for each servo.
Once the unit is assembled, I can set the servos to 90 degrees and start to calculate the x, y and z position of each leg.
I also plan to use an ESP8266 to send commands to the robot.
Mike