Air Quality Monitor (CO2, Temp, RH, Pressure, and now, PARTICULATES) ***Drivers attached***

Phil Pilgrim (PhiPi)
Posts: 23,514
For the past few years, I've been engaged with CO2 sensors of one sort or another. I recently tried the Sensirion SCD30 and came away impressed by it. So I decided to make a small desktop air quality monitor. It uses the Sensirion module, along with an AdaFruit ST7735 color TFT breakout board, and a Propeller FLiP module.
I hand wired the unit on a 2" x 3" Vector board. The FLiP is mounted on the rear side using reverse receptacle strips. I did this both to reduce the overall thickness of the assembly and also so that the the pins from all three modules would come through on the same side so I could wire it. Here's my sloppy wiring work: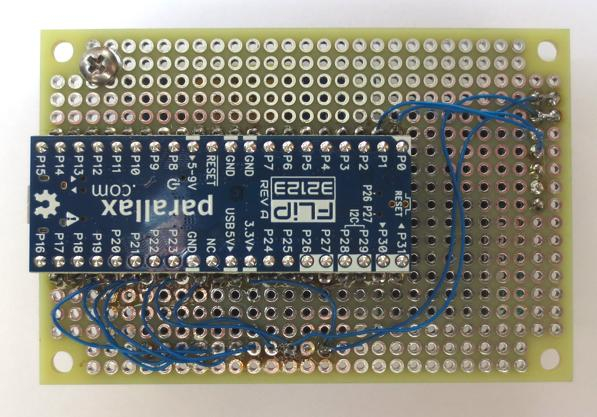 On the front side, the display and sensor are socketed in receptacle strips: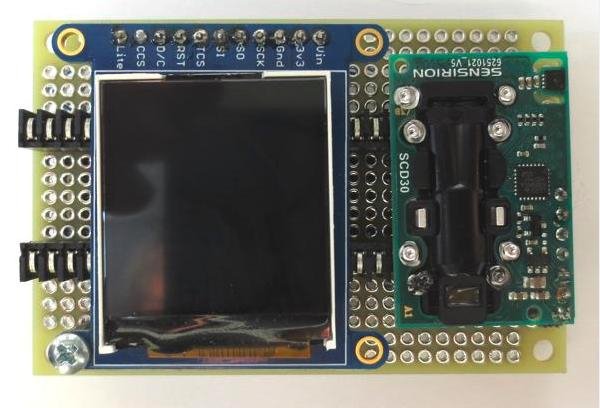 The software includes my revamped ST7735 driver that uses the Propeller font in various sizes. You can see the results here: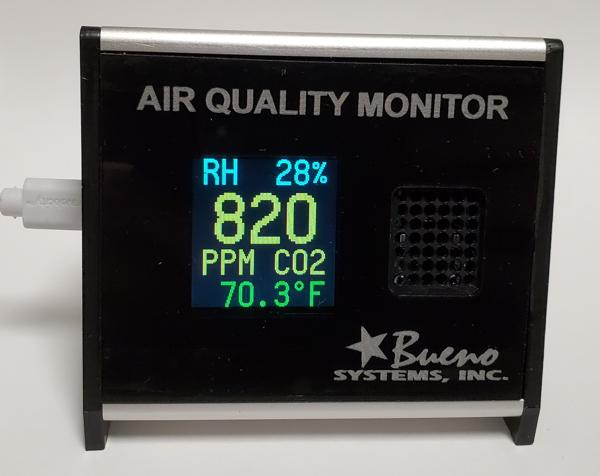 The temperature sensor in the SCD30 is subject to the unit's self heating and always registers high. There a way to correct this in the unit's EEPROM, but I decided not to, since I want the unit's actual temperature to correct the CO2 readings for the temperature of its air cavity -- not the ambient temperature. As a consequence, I'll be adding a One-Wire temperature sensor to my assembly to measure ambient temperature.
I actually made two of these and set them next to each other to see if their readings agreed. They did, tracking each other up and down as conditions changed.
I won't be hand-wiring another, though. Even though only 12 wires were necessary, thanks to the FLiP having all the complicated stuff on board, I don't enjoy the process. I will be designing a PCB for it, though, and may even offer it for sale if there's enough interest.
Attached are Spin (P1) drivers for the Sensirion SCD30 and SCD41.
-Phil