FlexBASIC tips and tricks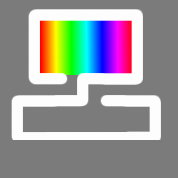 ersmith
Posts: 5,400
A thread for some tips and tricks about FlexBASIC.
I'll start off with a really simple one: the handy keyword VAR to both declare a variable and initialize it, e.g.:
   var x = 1
   var y = "hello"

is basically equivalent to
   dim x as integer
   x = 1
   dim y as string
   y = "hello"

The type of the variable being declared is inferred from the expression used to initialize it.
There is one difference between DIM and VAR: at the top level of the program (not inside any subroutine or function) VAR always declares a local variable, whereas DIM declares a global variable that may be read by subroutines and functions.