Propeller chip lost error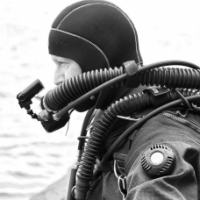 DiverBob
Posts: 945
I've been successfully loading programs onto a P1 board (RoboPi) for a couple of hours when I suddenly got a Communication Error message stating 'Propeller chip lost on COM3 during an upload to RAM (F10). A Check for Hardware (F7) finds the propeller with no problem. I have PST running on COM3 also but closing PST doesn't fix the problem. I am running version 2.5.3 of the Prop Tool. I hooked up to a different propeller board and got the same error message. I rebooted my Dell Win 10 computer and got the same message. I also tried upload to EEPROM (F11) and got the same error message. The Prop Tool says the compile was successful but download failed at the bottom of the Prop Tool screen.
Not sure what changed as it was working great all afternoon and just suddenly stopped uploading the compiled program.
Any ideas for a fix?