Robotic Raccoon Cam

Phil Pilgrim (PhiPi)
Posts: 23,085
I have a raccoon living in my crawlspace. It originally got there through a vent that was covered with hardware cloth. To keep it out, I replaced the hardware cloth with expanded metal:
That was no challenge for the raccoon: it pulled the new grate back, breaking the frame, and dug under it to re-enter its newfound haven. So I put a brick in the hole, pressing the grate against the foundation. The raccoon had no trouble with that, lifting the brick out of the hole and deftly setting it aside. Putting a large rock on top of the brick fared no better: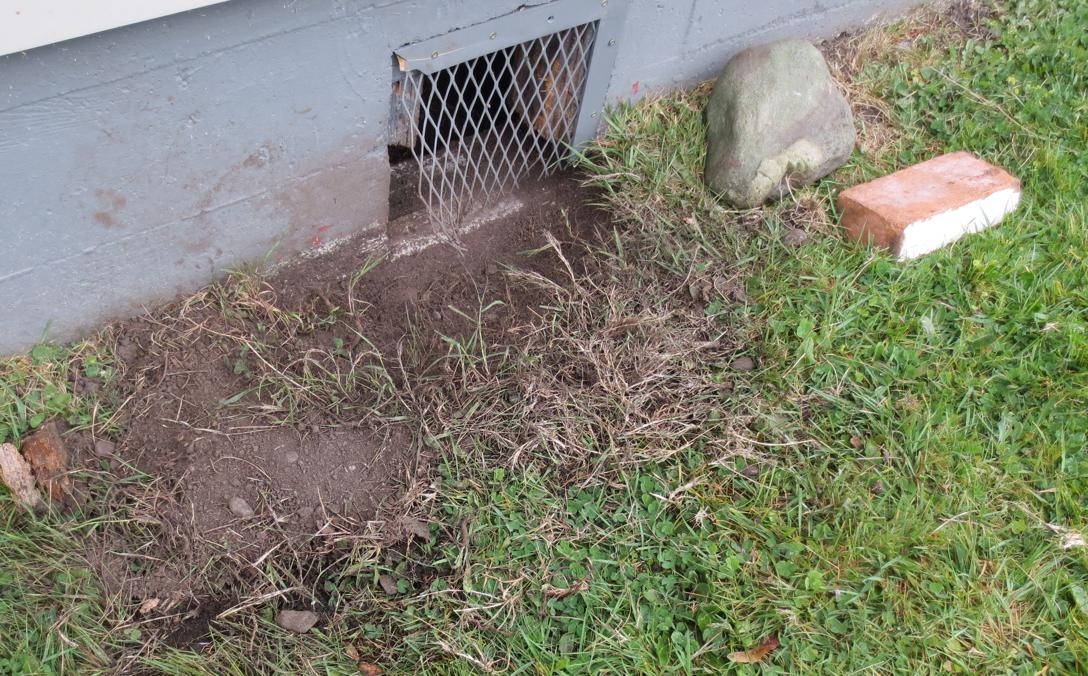 So I put a fifty-pound bucket of lead on top of the brick. That just pissed it off, and it proceeded to eat through my access door and frame: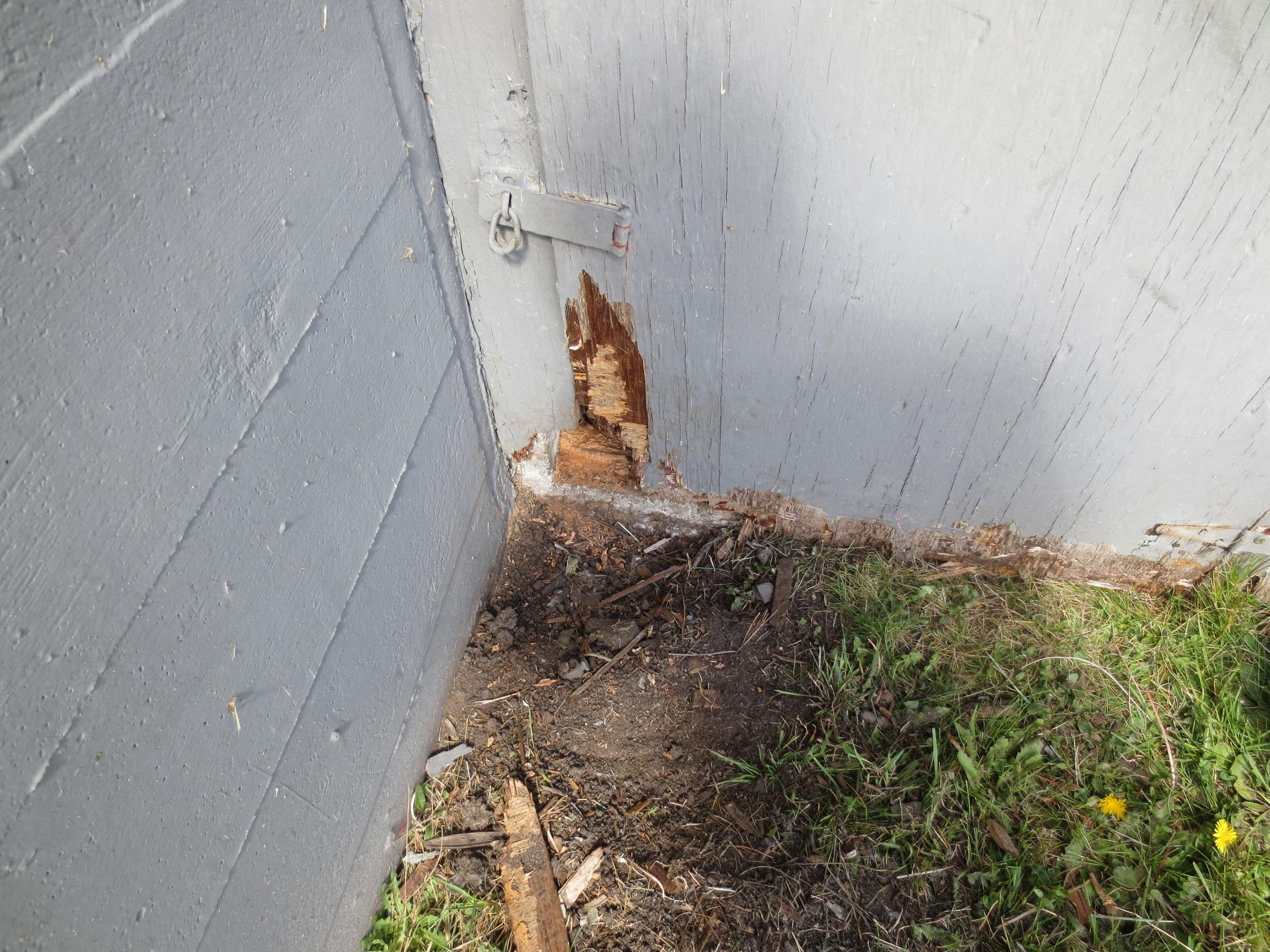 Consequently, I've contracted with a local machinist to make grates from 3/16" steel, and I'll have to rebuild the access door.
But the question is this: is the raccoon living alone, or are there kits inside that are not old enough to leave? If the latter, which I suspect, I'm better off just leaving the access door open until they leave. If not, I can block further access now.
How do I find out? The robotic raccoon cam!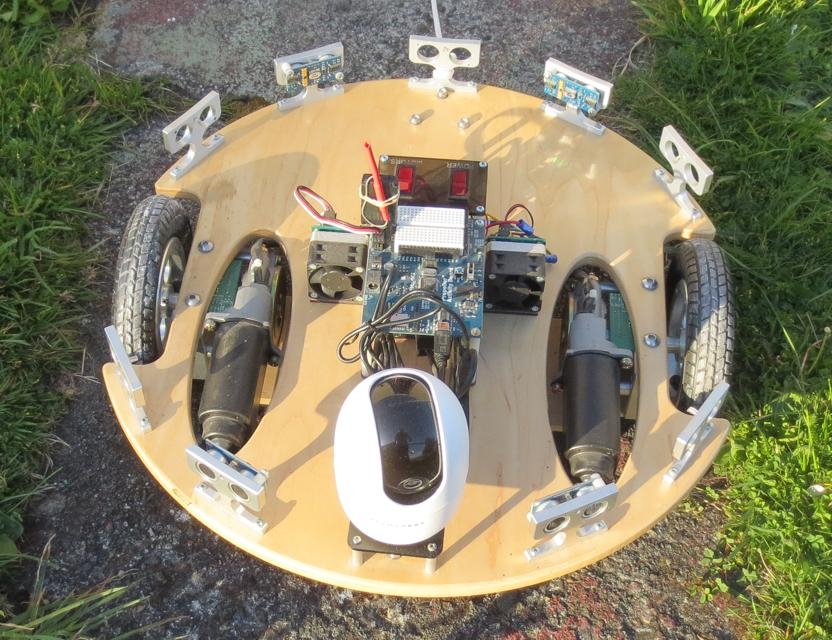 It's built on a platform that Ken sent me many years ago and that I employed as a demo for the robotics class I taught at the local high school. Installed on the front is a pan/tilt wireless IP cam that I can control and monitor from my MacBook. There's also an RC receiver connected to a remuxer that I designed, which takes the individual outputs from the RC receiver and remultiplexes them back onto one pin for the Propeller to deal with. That way I can control the movement of the robot with my RC transmitter while watching the real-time video on my MacBook.
The idea was to drive the robot into the crawlspace, looking for the raccoon -- and possible family -- in order to decide what to do from there.
Unfortunately, it didn't work. The crawlspace is lined with Visqueen, and the robot's tires could gain no traction, spinning its wheels.
I'm not giving up, though. Laser-cut "tire chains" are my next project. I hope, soon, to have video of the robot in action and a photo or two of the raccoon.
Stay tuned!
-Phil