A display list is fun :) [0.50a beta+0.07g - PSRAM command list used]

pik33
Posts: 2,319
2 branches now in development: universal, text/graphics/borders driver (now at beta stage) and graphics-only, PSRAM-only 1024x576x8bpp driver with sprites.
---
0.07g: PSRAM command list used
0.50a: bugs fixed, the updated file added here
0.50: first beta, attached and available on Github
0.42: PSRAM full support
0.38: the driver can use PSRAM as the display data source
0.37: a lot of bugs fixed, several new commands implemented
0.35: removed bug which after repeat command moved the current DL pointer far away
0.34: Vertical split in text mode added, horizontal scrolling in progress
0.33: DL font height and font definition pointer added; 8x8 font added
0.25: DL repeat command added,
---
I started to make a displaylisted HDMI driver based on "nostalgic" text driver from this topic https://forums.parallax.com/discussion/172937/a-nostalgic-hdmi-display-driver-0-90-beta-in-post-34-beta-stage-reached#latest
The display list is fun. It allows the contorl of what you display and from where. Text and graphic lines can be mixed, they can be displayed in any possible order and repeated.
Now every screen line is controlled by one displaylist entry (long) but I only started to play with a displaylist and I want to display more lines using one entry or using more entries for one line.
To be continued.
The working directory is now here: https://github.com/pik33/P2-retromachine/tree/main/Propeller/Videodriver
Moved to https://gitlab.com/pik33/P2-retromachine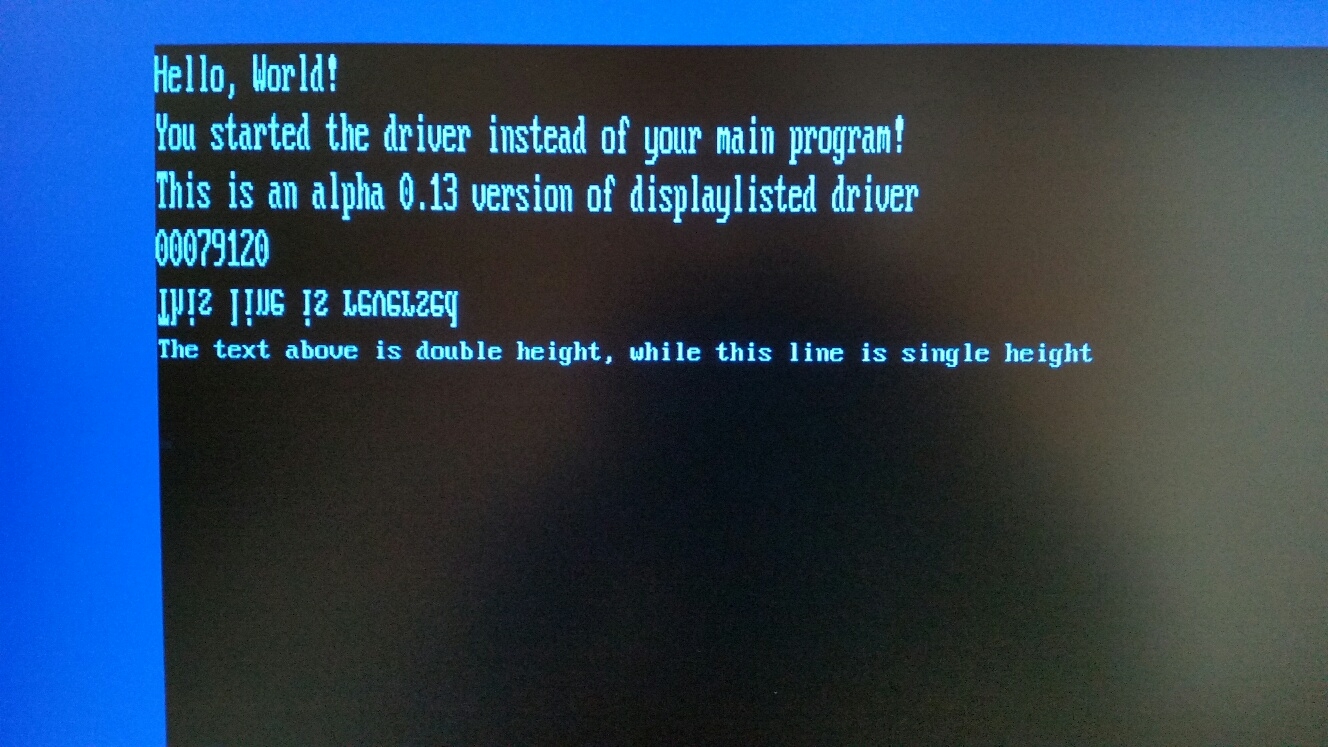 zip