[WIP] Projekt Menetekel: That game I keep talking about

Wuerfel_21
Posts: 4,014


[Very preliminary logotype. Is this readable?]
What is it?
Projekt Menetekel: [Subtitle pending...] is the P1 (and PC and likely also P2 and Wii, DOS, etc.) game I've been working on for a while now. It has been referred to as "The game(tm)", "The big game" or "PropAdv" before. You could say it started in the summer of 2018 when I first created the JET ENGINE graphics system. You could say it started early 2019 when I started developing the custom tools. You could say it starts now, with the engine core being mostly functional and me having a rough idea of what the gameplay and storyline will be like.
To that:

The game will be a mix of elements, pulling mostly from the Zelda series, bullet hell shooters (well, as much as that is reasonable on limited hardware and non-linear movement) and classic graphic adventures. There will be a large overworld to explore and some number of dungeons containing tough challenges and useful treasures. There will also be a fleshed out storyline with lots of characters, although I neither can nor want to say more about it at this time.
Why do a post now?
I have (had?) a habit of starting big projects and then not following through. This seems to have not happened here long enough that I'm confident I'll at least be able to get a demo out.
I wanted to avoid posting before deciding on a final title, which in turn required deciding on the basic kind of story. Well, I compromised and settled on the main series title Projekt Menetekel (which will be kept if I make another similar game), but not the game's own subtitle. (FYI: "Menetekel" is a semi-obscure german word that roughly translates to "bad omen". It references a bible story (Daniel 5, if you're so inclined), but it doesn't seem to have a become a word of its own in many other languages. Also, yes, there is a reason I chose that beyond it sounding really neat.)
Recently, I've gotten slightly sidetracked with P2 stuff.
Idk really
When will it be done?
IDK really. Probably not soon. But i'll post the more-or-less occasional update to this thread.
What will it run on?
The specs for the P1 version are relatively final:
At least 80 MHz clock speed
S-Video, Composite, 256 color VGA or 64 color VGA (in order of descending preference)
SD card socket with very fast SD card (A1 application performance class required for smooth gameplay)
Input method with 8-way direction input and at least 4 buttons (6 highly recommended). A whole cog is reserved to read it, but no hub RAM.
Standard audio circuit (technically optional. Stereo recommended.)
Optional: 64K SPI RAM (reduces writing to SD card) (currently actually required because I haven't bothered writing the RAM-less memdriver yet...)
P2 version estimated requirements:
Standard 20MHz crystal
VGA, HDMI/DVI ,YPbPr, SVideo or Composite output. They are all of relatively similar quality, but there may be issues with pixel aspect ratio and sampling on the non-anlaog-SDTV ones. Other outputs may be supported, too, IDK.
Input method with 8-way direction input and at least 4 buttons (6 highly recommended). Not sure about specifics yet.
SD card socket. Card doesn't have to be as fast as for P1, but a good card is still recommended.
The emulator currently runs on Windows only, but is designed with portability in mind.
In particular, ports for Linux, Wii and MS-DOS are planned.
What have you got so far?
Important note: Unless otherwise noted, all captures are from the PC version, which features improved graphics (more colors and high-res text).
Main "Action" engine
This is the most important part of the game code, because this is where the actual game happens.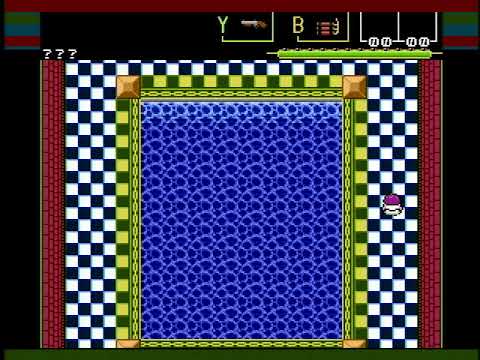 [The engine can handle up to 24 enemy objects (enemies + projectiles) at once! (P1 video capture with CPU usage bars)]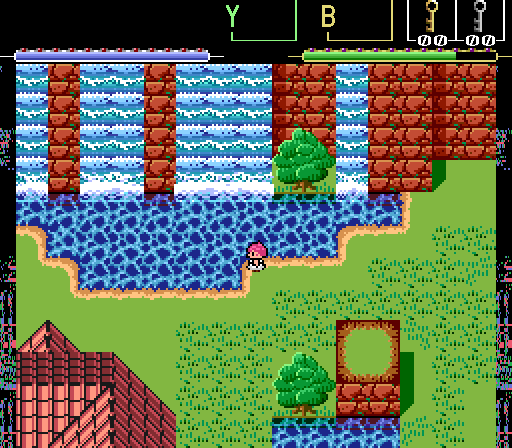 [Complex tile animations]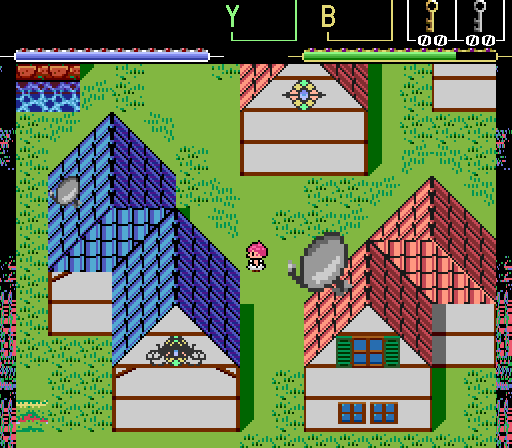 [Static elements can be above the player]

[Fake multi-layer scrolling]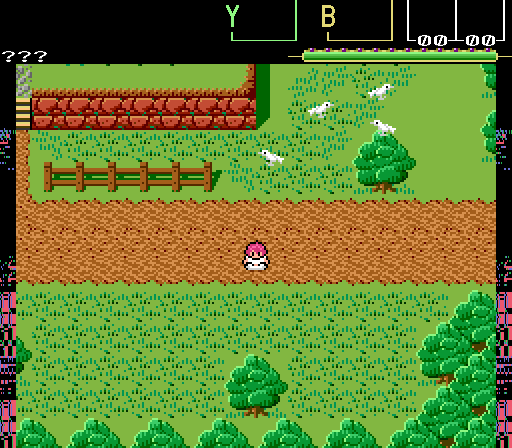 [Bothering birds...]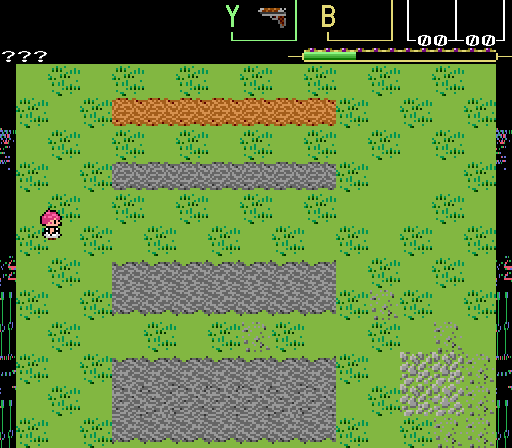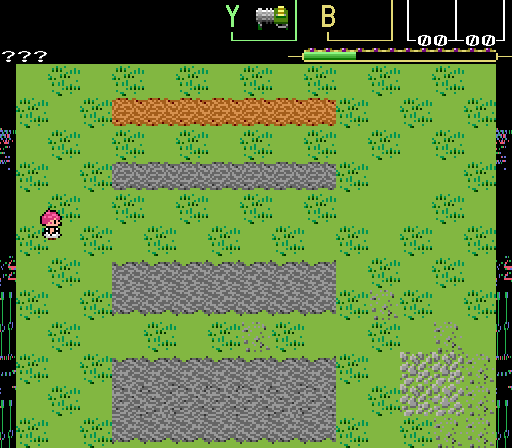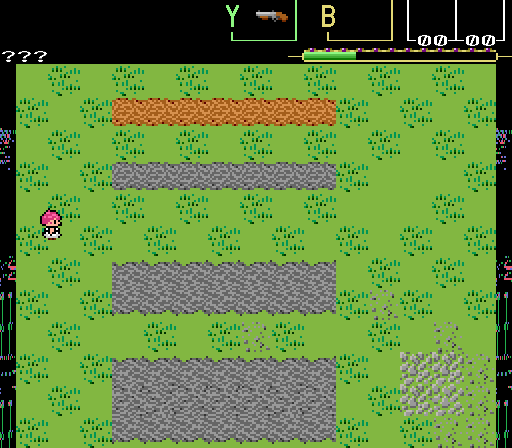 [Weapons in action...]
Random overengineered visual effects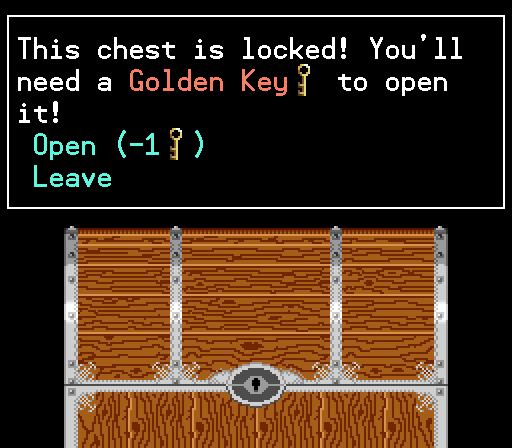 [Opening a treasure chest...]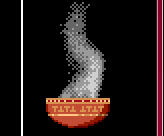 [What could this be for?]
Text system
Projekt Menetekel uses a fairly advanced text printing system. This allows
Automatic word wrapping and pagination, including manual linebreaks, NBSPs and ZWSs
Color text (color can be set by program or in the string itself)
Text crawl or instant printing
Flexible text box shapes (not fully implemented yet)
Including graphics tiles into text
Including dynamically generated/selected text snippets into a ROM string
Translation support. Up to 254 languages can be defined. All ROM font characters can be used.

[Language switching on-the-fly]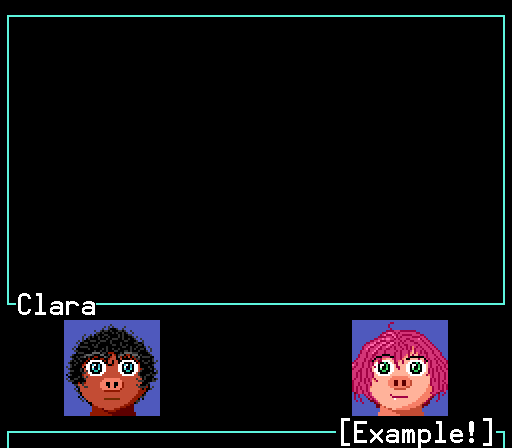 [Dialog system in action.]

[The name of the player character can be customized (see previous GIF)]
Somewhat related:

The characters can display many different facial expressions by combining different layers (this required creating some custom tooling to read the proprietary layered format of my favorite paint program...)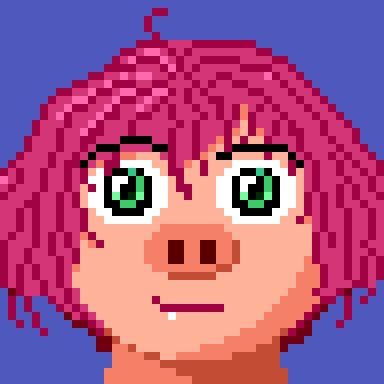 [Isn't she cute?]
Custom macro assembler and XMM tooling
Well, it's really just some special methods defined in a Ruby interpreter, but if it quacks like an assembler...
This approach essentially gives you a powerful object-oriented macro language for free.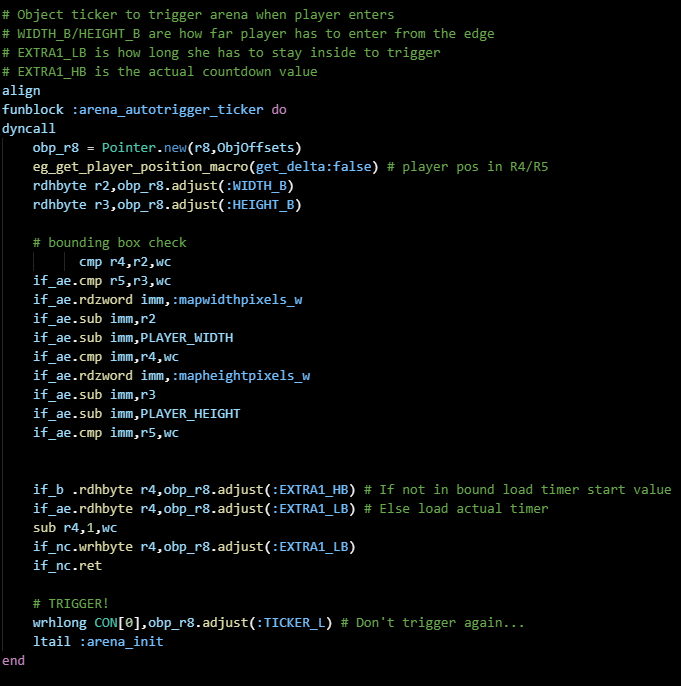 [An average function. Note the slightly odd syntax, auto-detection of immediate/register S, pointer manipulation macros and emulator-friendly instrumentation (dyncall)]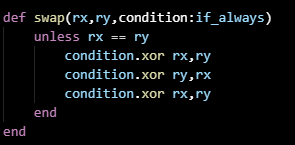 [A macro being defined]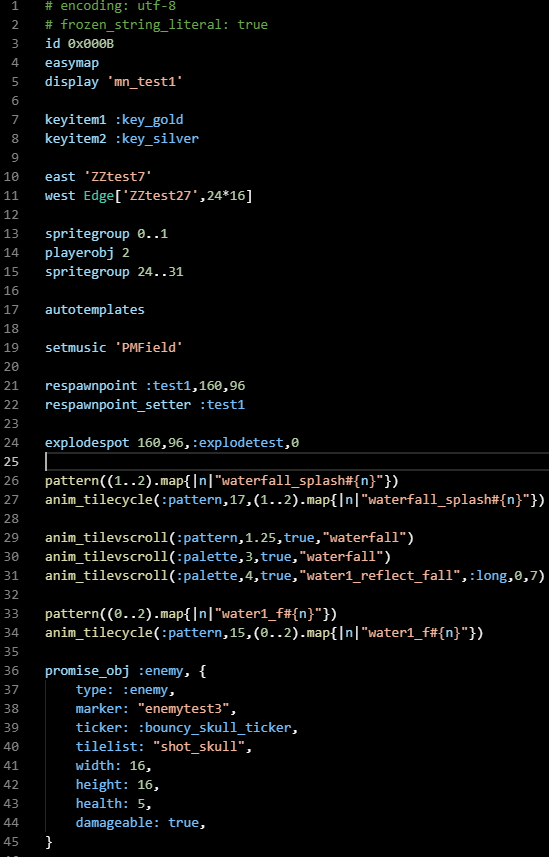 [Maps are defined in code. They use their own DSL (yes, it's a DSL inside a DSL)]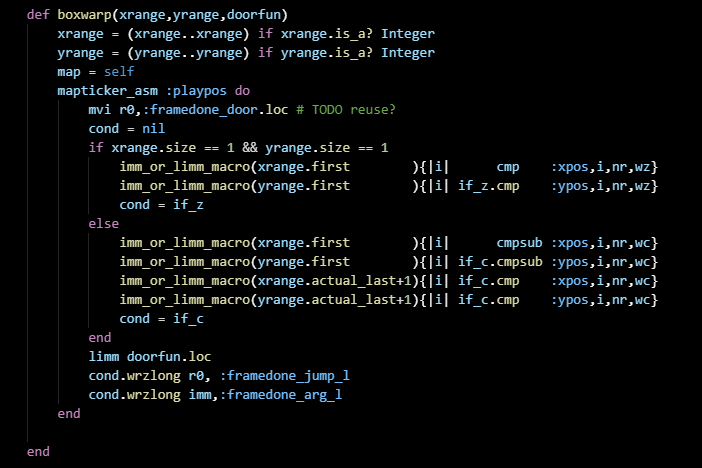 [Advanced macro magic. This method is defined for MapDSL. Map definitions are evaluated before any code is actually assembled, but the code inside the mapticker_asm block is stored away and executed later while assembling the map's ticker function]



The assembler also includes a de-compilation feature, which emits C++ code equivalent to the assembled code. This is the core of the PC emulator. The code has to be specially instrumented and well-behaved (don't read or write itself, don't read inline data without a special rdcodexxxx instruction, don't read reserved memory, etc.) to make this work.




[512 byte pages of ROM data are deduplicated and compressed]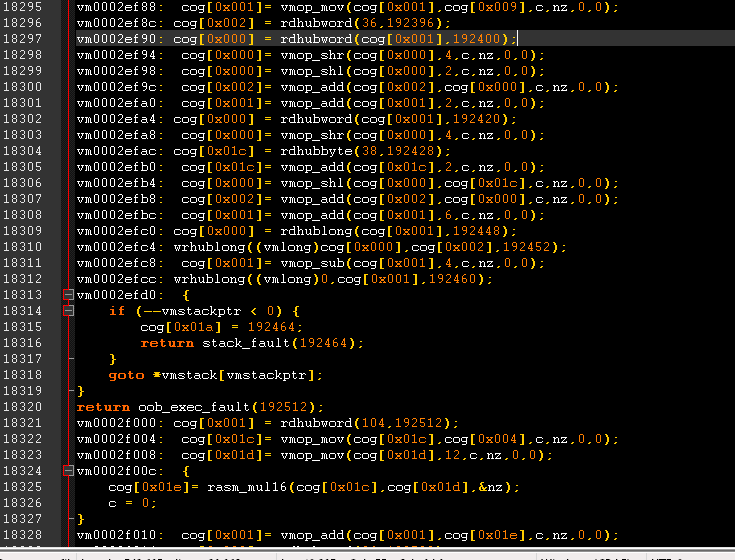 [Code after being de-compiled into C++]
Custom Tile/Map Editor
It is called Weltatlas and is written in Java with Swing. The code is spaghetti and inefficient, but it works...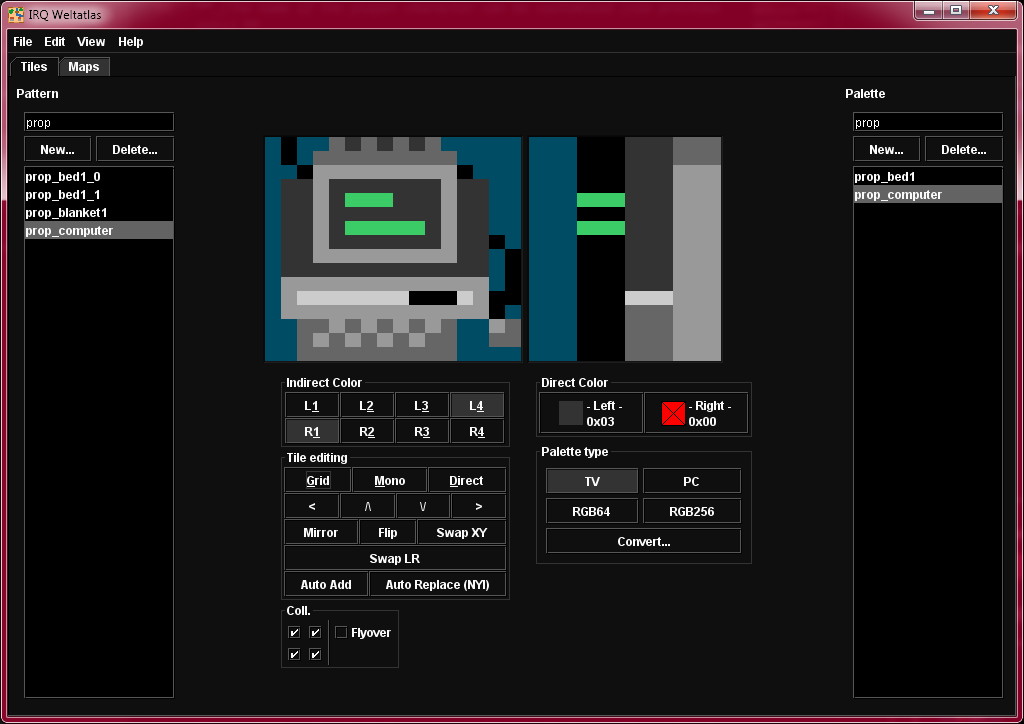 [Tile Editing. It simulates the non-square pixels seen on real hardware.]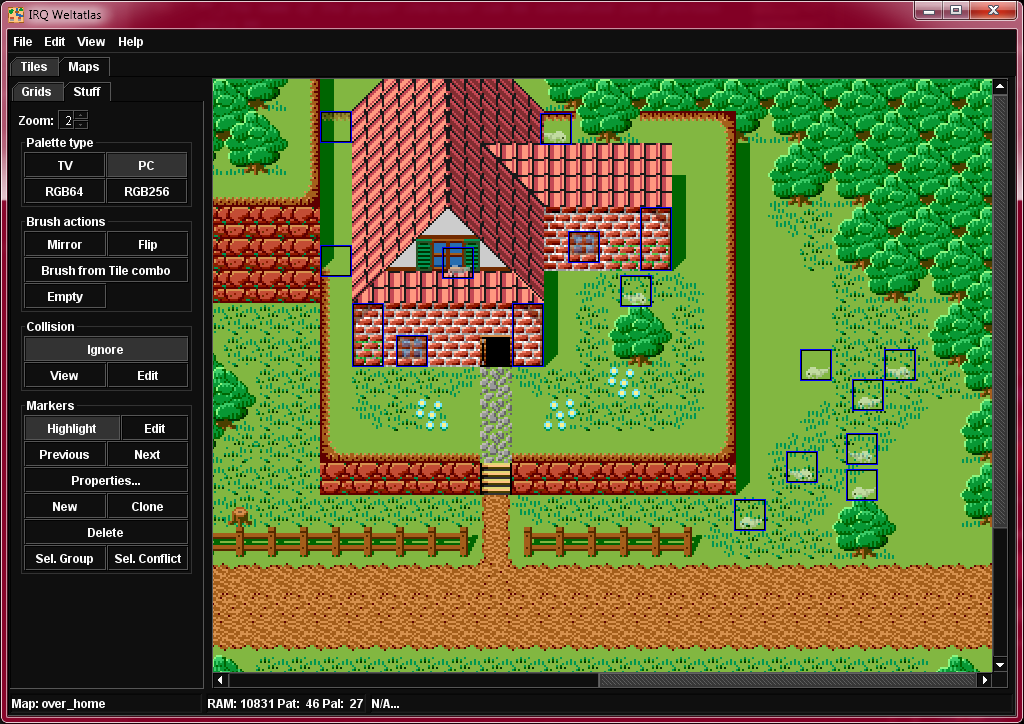 [Map Editing]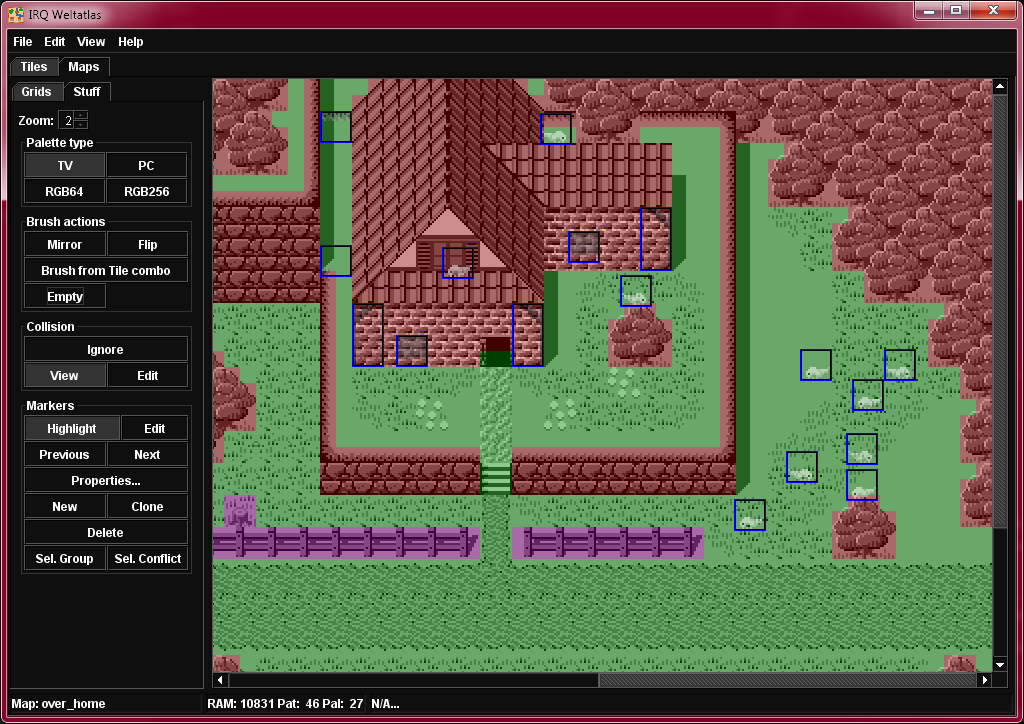 [Viewing collision data]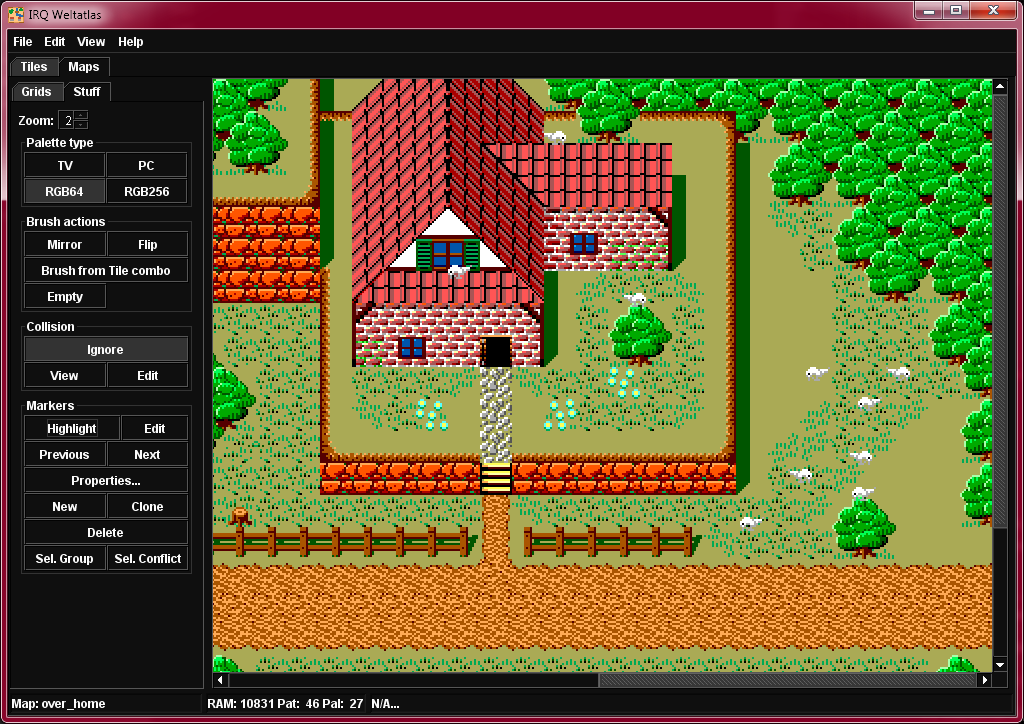 [All four master palettes can be previewed with the click of a button. This is what this map looks like on 64 color VGA, yuck. Marker highlighting can also be disabled for a more aesthetically accurate preview.]
Other gunk
Most of the original Retronitus DX music I made may or may not end up in the game. You can read slightly more about that in the Retronitus DX thread
As said above, I have a rough idea of what I want to do with the storyline. (Writing and coming up with good ideas, I'm not very good at)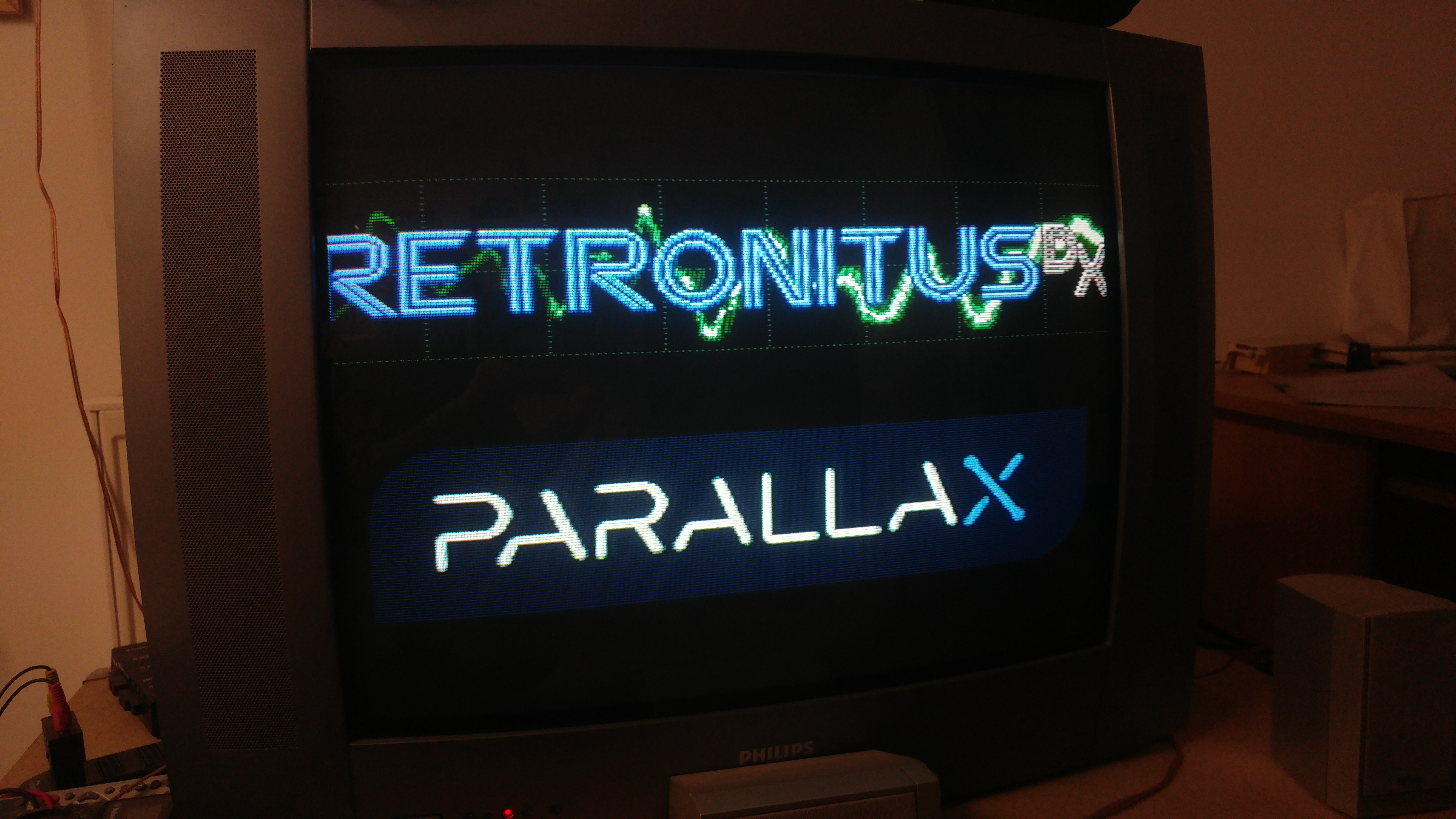 [Random tech logo screen mockup (as displayed by PixCRUSH. JET Engine has less horizontal overscan.)]
Statistics
Lines of code
Updated 19th May. 2021
Only non-blank, non-comment lines are counted.
| Part | Files | Lines |
| --- | --- | --- |
| Main code (Assembly+macros+tables+MapDSL) | 112 | 17881 |
| Custom Assembler + Misc. Utilities (Ruby) | 23 | 4260 |
| Tile/Map and Dialog Tree Editors (Java) | 41 | 7511 |
| P1 VM/kernal/loader (Spin/PASM) | 15 | 4321 |
| P2 VM/kernal/loader (Spin/PASM) | 5 | 2973 |
| PC emulator (C++) | 34 | 3991 |
| Total | 230 | 40937 |
Other
Updated 2nd Mar. 2021
| | |
| --- | --- |
| Git commits | 457 |
| Total files | 556 |
| Size (source code) | 11.4 MB |
| Size (compiled XMM ROM) | 566 KB |
| Size (compiled Windows EXE) | 1003 KB |
---