I had mentioned on GD that a couple of weeks ago I dropped into the rotting husk of my local Office Depot and saw a stack of USB power bank batteries marked down from $10, which was a fair price, by machine to $3.04, which was a very good price, and again by hand to $1.00 each. These were 5,000 mAH slimline form-factor banks and I scooped up all seven of them.
So, what to do? Eight years ago I got a BOE-Bot but I never did much with it because of power. A fresh set of alkalines would run it for long enough to be interesting, but that got expensive. Rechargeable options in AA format were even shorter lived. And there wasn't room for much else. Until last week.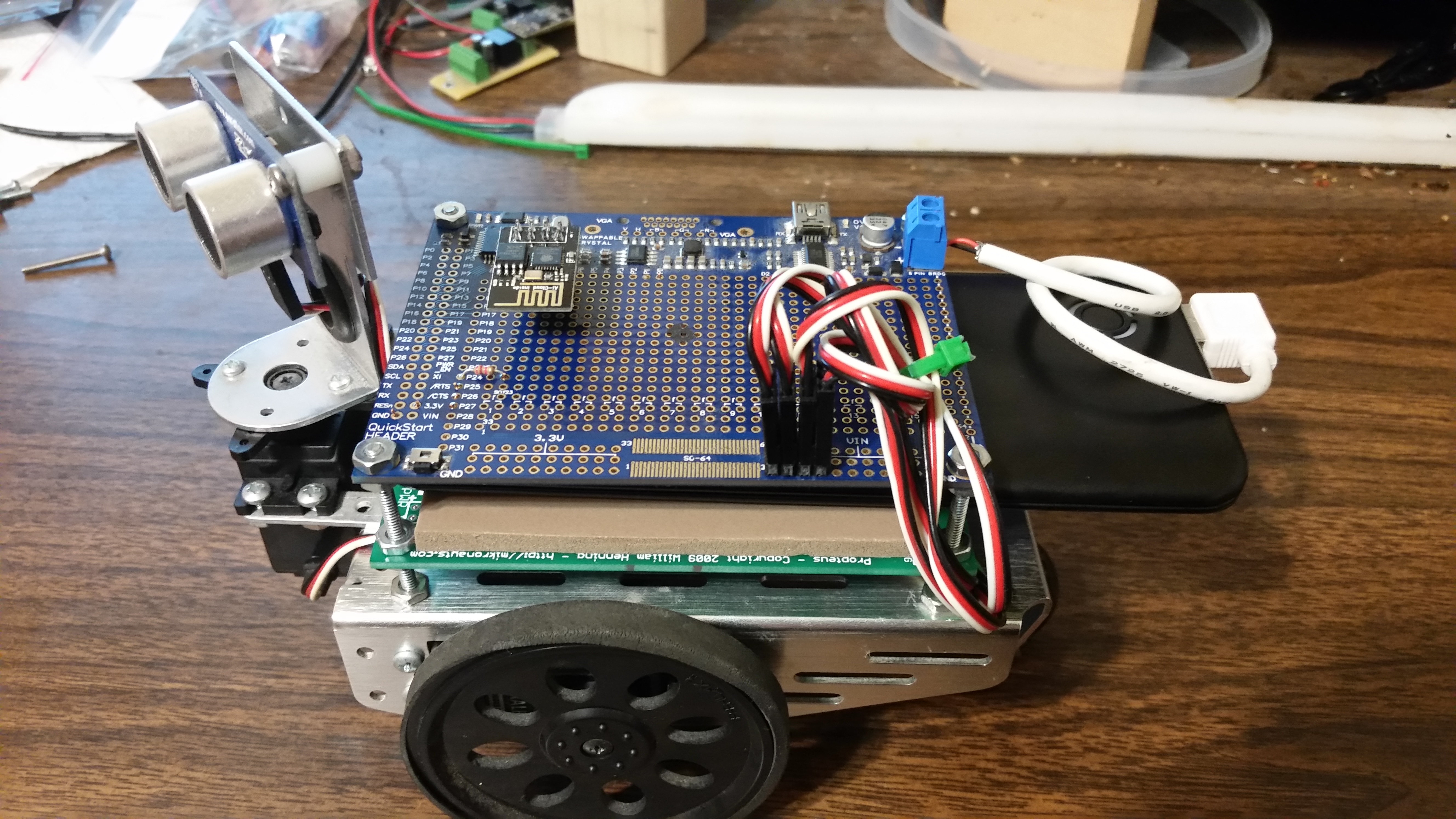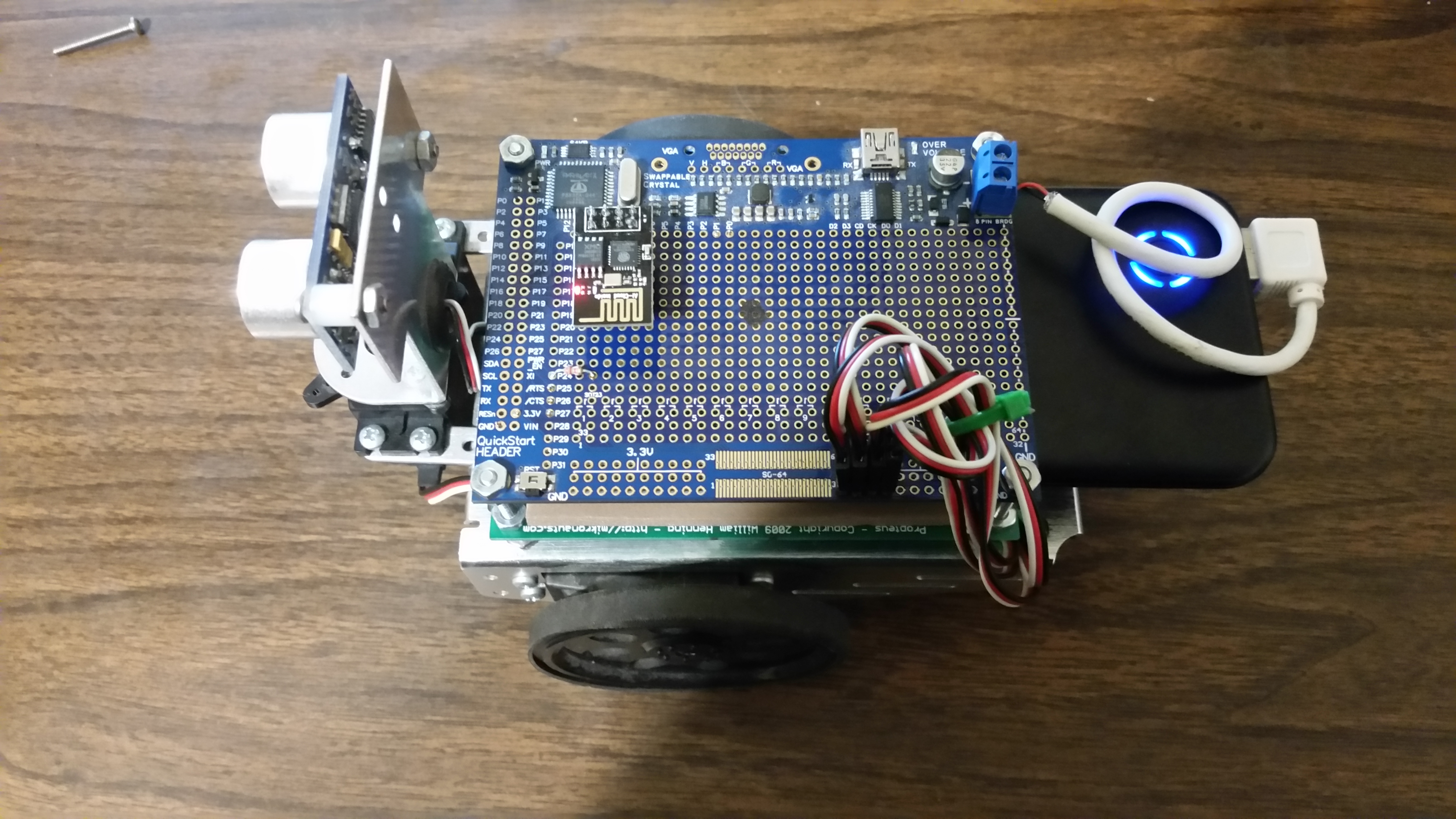 I found that the power bank wouldn't quite slip between the standoffs under the circuit board it would if I replaced the standoffs with 4-40 bolts, which gave me the opportunity to use a second protoboard I had never gotten around to using to form a bottom support. Some weatherstripping provides a nice soft grip which is adjusted so that I can slide the battery out to replace it (remember, I have seven of these things.) That is a five amp-hour pack, comfortably better performance than the original AA holder even with alkalines, regulated, with built-in charging circuitry, a charge indicator (the light is segmented), and built in on-off switch.
I upgraded the brains to the one Propeller Project Board USB I had lying around which is nice for powering the electronics for programming without powering the servos at the same time. And since it wouldn't be a Tesla without the ability to phone home over the internet I added an ESP8266 backpack for remote control and diagnostic purposes. There is no reason this robot shouldn't now be able to run five to ten hours on a charge, and if I'm on a real development jag I can slip that battery out and slide in a fully charged replacement.
If I ever want to build a charging station for it I suspect all I need to do is put a connector in the pack's charging port and run the power leads to contacts. A photodiode would do to detect low charge status from the LED's.
Two wrinkles so far: (1) The damn thing isn't heavy enough and the bot doesn't recover if it pitches forward. Because lithium, baby. (2) The battery helpfully turns itself off if it's not in use, and it doesn't think it's in use with just the Prop and ESP in quiet mode. Fortunately I have verified that it doesn't turn itself off if the servos are active and any practical application will probably be either in motion or scanning the Ping just about constantly. I also suspect that when I get around to telling the ESP to connect to my home wifi it may draw enough to keep the pack's interest up.