Ping Ultrasonic distance sensor efficiency depending on angle detection ?
Hi all,
I have a little problem with my activity bot which has an ultrasonic distance sensor to avoid obstacles.
In fact , everything is working well when the wall is exactly in front of the sensor.
But when the robot is arriving at an angle like in the picture below , the detection is not working and the robot hits the wall most of the time :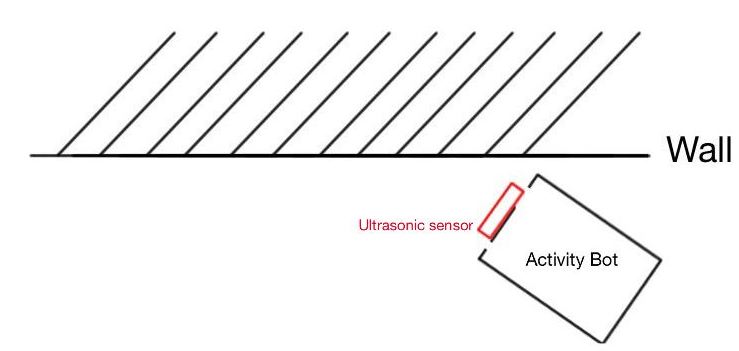 I tried with a high value of detection distance but it's the same problem..
Do you have an idea about this issue ?
Is it possible to improve the accuracy of this sensor?
Thanks in advance,
Alex.